Welcome to Reception!
We have had a busy start to our year. Here are some snaps showing you what we have been up to, besides settling in, meeting new friends, exploring our environment and becoming part of our new team!
We have been learning about the season of Autumn. We visited our school orchard and look for clues; special signs of nature which help us identify what season we are in. We have been working with our new friends, discussing our ideas and sharing our Autumn finds! We had a go at sketching and talked about the different textures, colours and shapes of our treasure. As the year progresses we will revisit the orchard to see how the environment changes. We will consider how this change effects the animals, trees and plants living there and how the seasons mean change for us too.....not long until the hats and gloves are needed!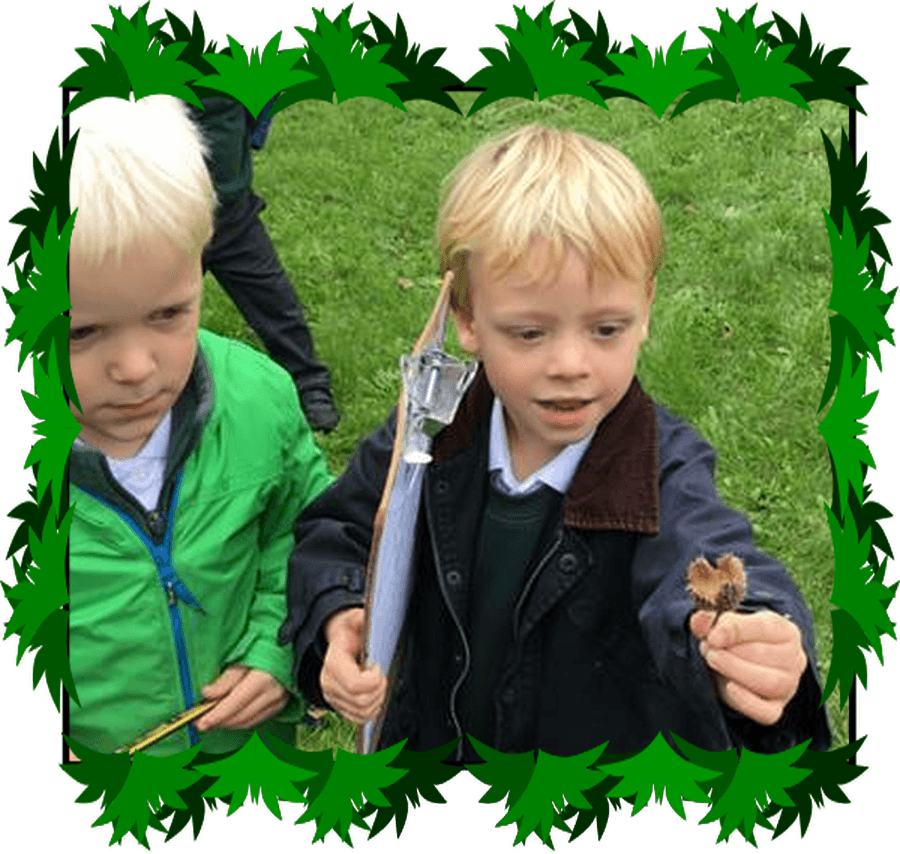 We have been learning a poem off by heart, exploring the rhyme, rhythm and language. If you ask us we can give you a fantastic performance of 'Jack and Jill' using our Makaton signing and with expression in our voices. We have been making up our own versions of the poem and drawing our own story maps! This helps us learn how to sequence events as well as developing our pencil control and art skills.
Here we are acting out the poem using props. We have been changing bits of the poem over the past few weeks to make it our own. We changed the characters, the setting and loved exploring some new vocabulary. Over the year we will be building up a bank of stories and poems off by heart, all this rich language will help us become confident communicators as well as creative story tellers and writers.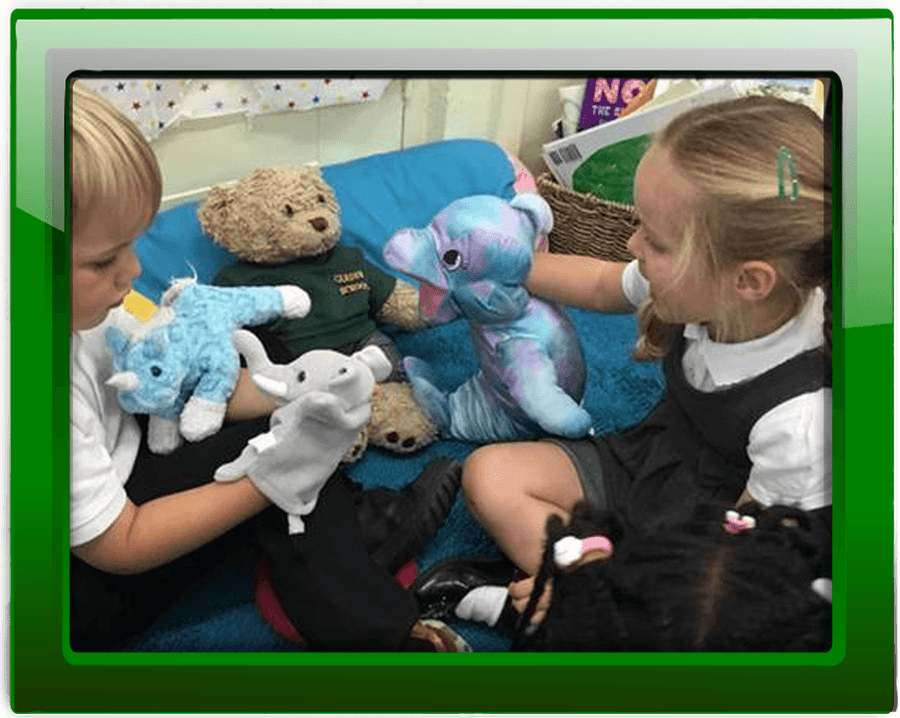 We have been enjoying developing our gross motor skills through playing in our outdoor classroom. We've been using a range of bikes, scooters and other vehicles to get us about, each one requires a different approach and helps us develop strength in different muscles. We also have to problem solve and coordinate our bodies in different ways to get ourselves moving. We've been developing our perseverance and resilience getting to grips with some of them, but we don't give up.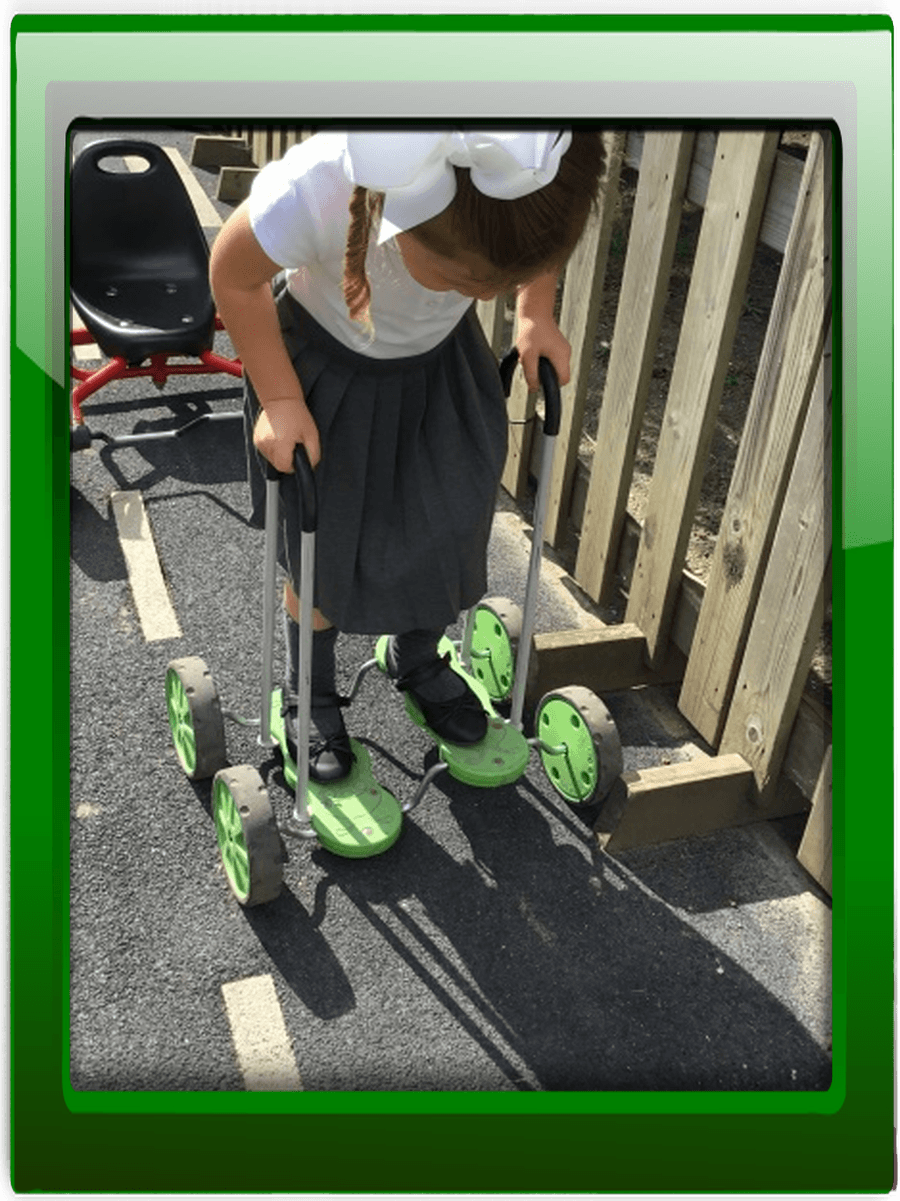 Great team work! We built a house together using the large construction jigsaw pieces. We had to think about the size and shape of the house to make sure that we built something big enough to fit in! Lots of discussion about shape, space and measure along the way. We're not too sure that anyone else has a house with this many windows, there were almost too many to count!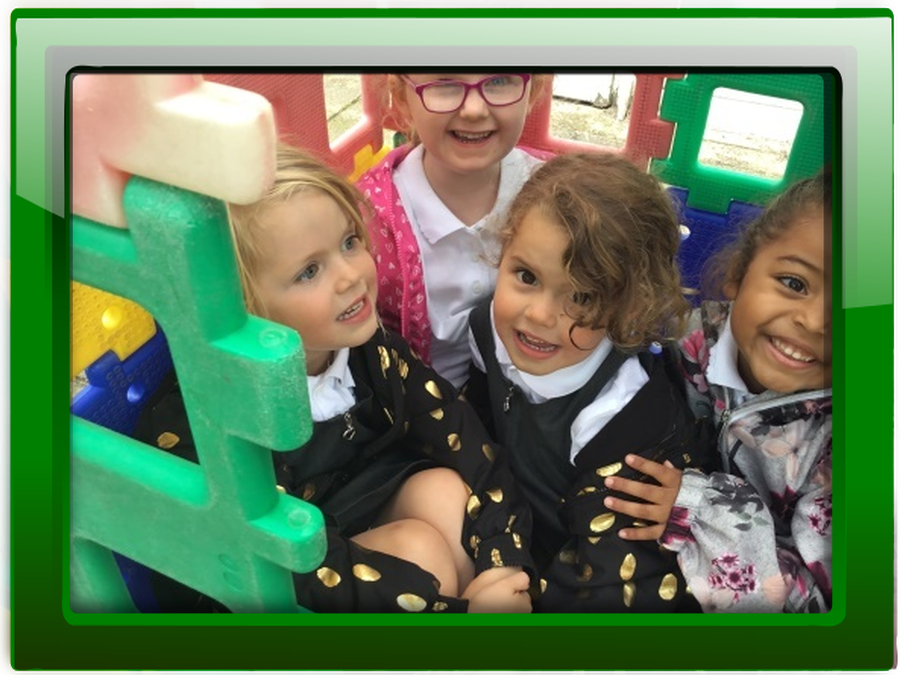 We love spending time in our cozy reading area. It's a quiet space where we can look at a range of texts with our friends. We have stories, poems, magazines and even cookery books! It's shows us how text is used in a range of different ways and for lots of reasons. We are learning that reading is not only enjoyable, it helps us in day to day life too.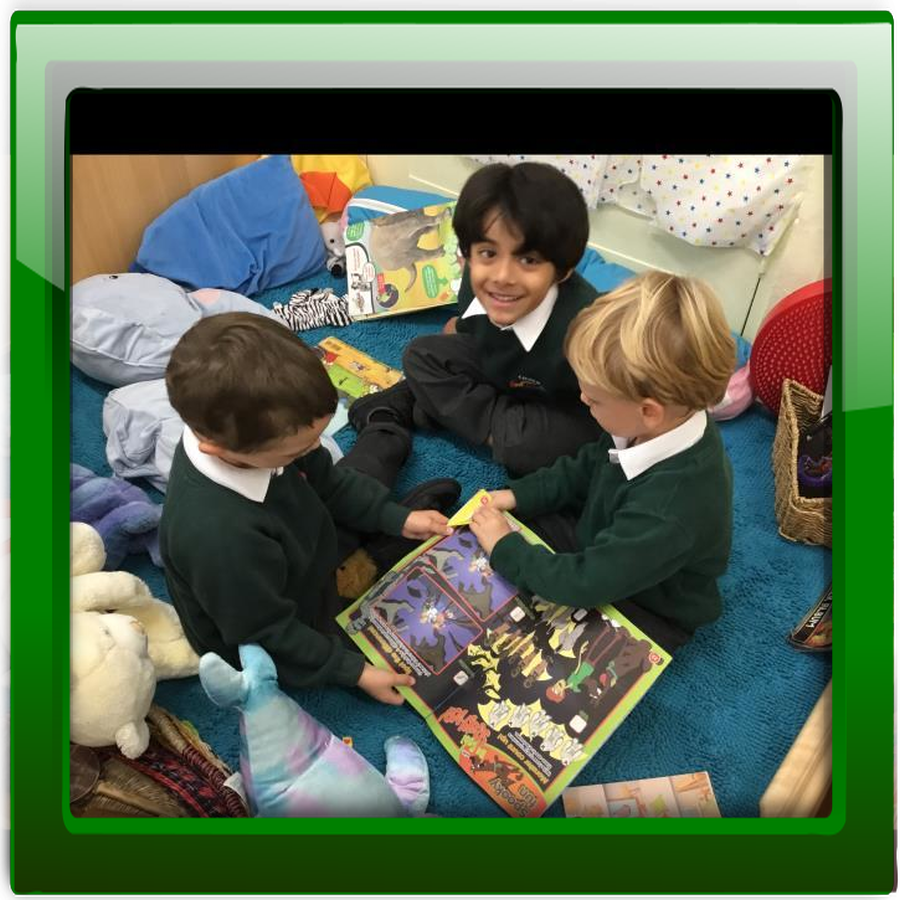 Please read our weekly curriculum overviews below to see the learning opportunities in each curriculum area for the up and coming week. (This is also emailed out to parents weekly). It would be really beneficial if you could talk to your child about their learning each week.