Carden Nursery
Coronavirus school closures - Home learning tasks
Dear parents/carers, below is your child's weekly home learning activities. This will be updated every Friday. You can also download using the 'download document' link underneath. Please don't hesitate to email your child's teacher if you have any queries regarding any of the given tasks.
Click on the links to download the worksheets you can use to support the activities in the grid above. Remember to send me an email or picture about how you're getting on if you can.
Below is a list of free links to a wealth of fantastic online tutorials, workouts, ideas and activities should you wish to support your child's learning further at home.
Welcome to Carden
Nursery.
Carden Nursery is a safe and welcoming place for children aged 3-4 years. We offer a free flow environment where children are free to explore their environment and expand their interest through a range of exciting and purposeful resources and activities.
The indoor and outdoor environment is set up to meet all areas of the Early Years Foundation Stage curriculum and reflects on the children's current interests. These environments include: mark making, mathematics, model making, messy play, construction, small world, music, books, role play and dressing up. We also have access to an interactive white board for games and a fantastic wood work area.
In Nursery we have a child centred approach. We value each child's interests and home celebrations and experiences. We strive to make our Nursery a place where children feel safe, happy and valued.
If you would like more information about our Nursery please scroll down to the bottom of the page where there is additional information.
Our first days at Nursery
We have really enjoyed exploring our nursery and getting to know our new friends and teachers. We enjoy spending time in the classroom and in the garden. We have learnt lots about sharing and playing together.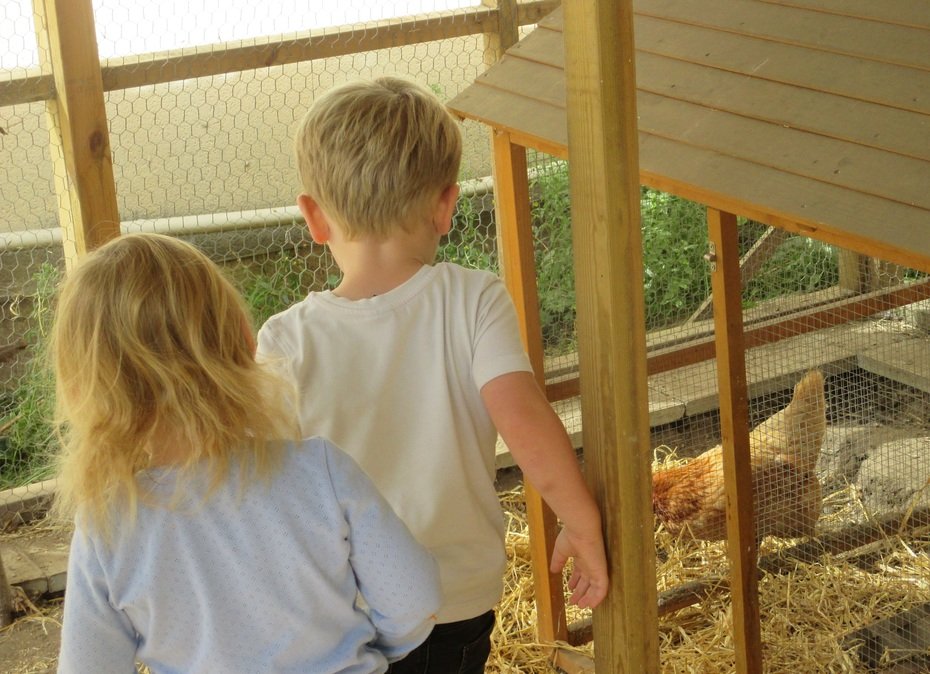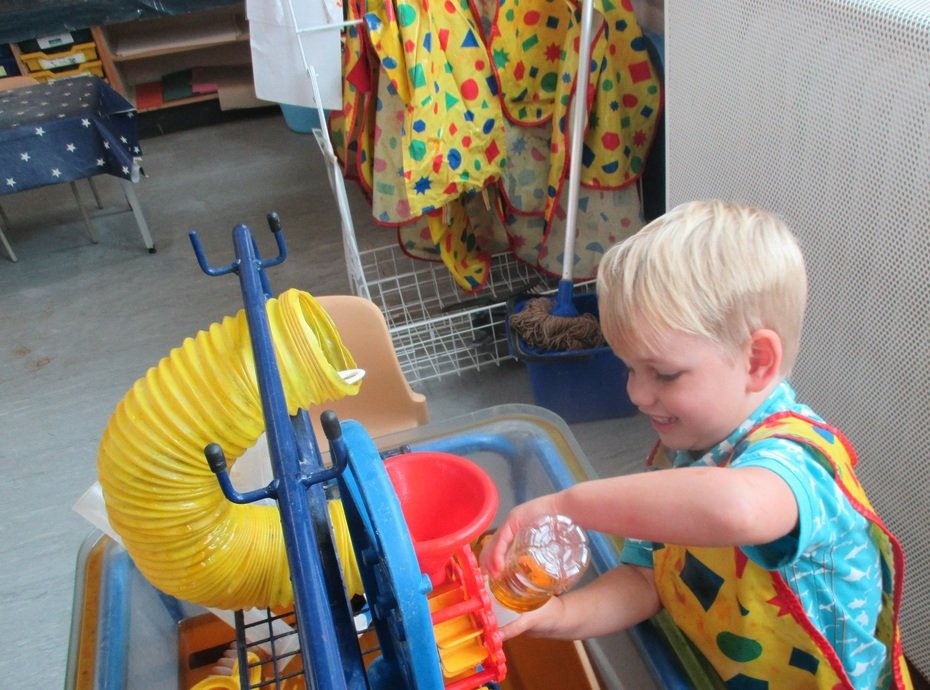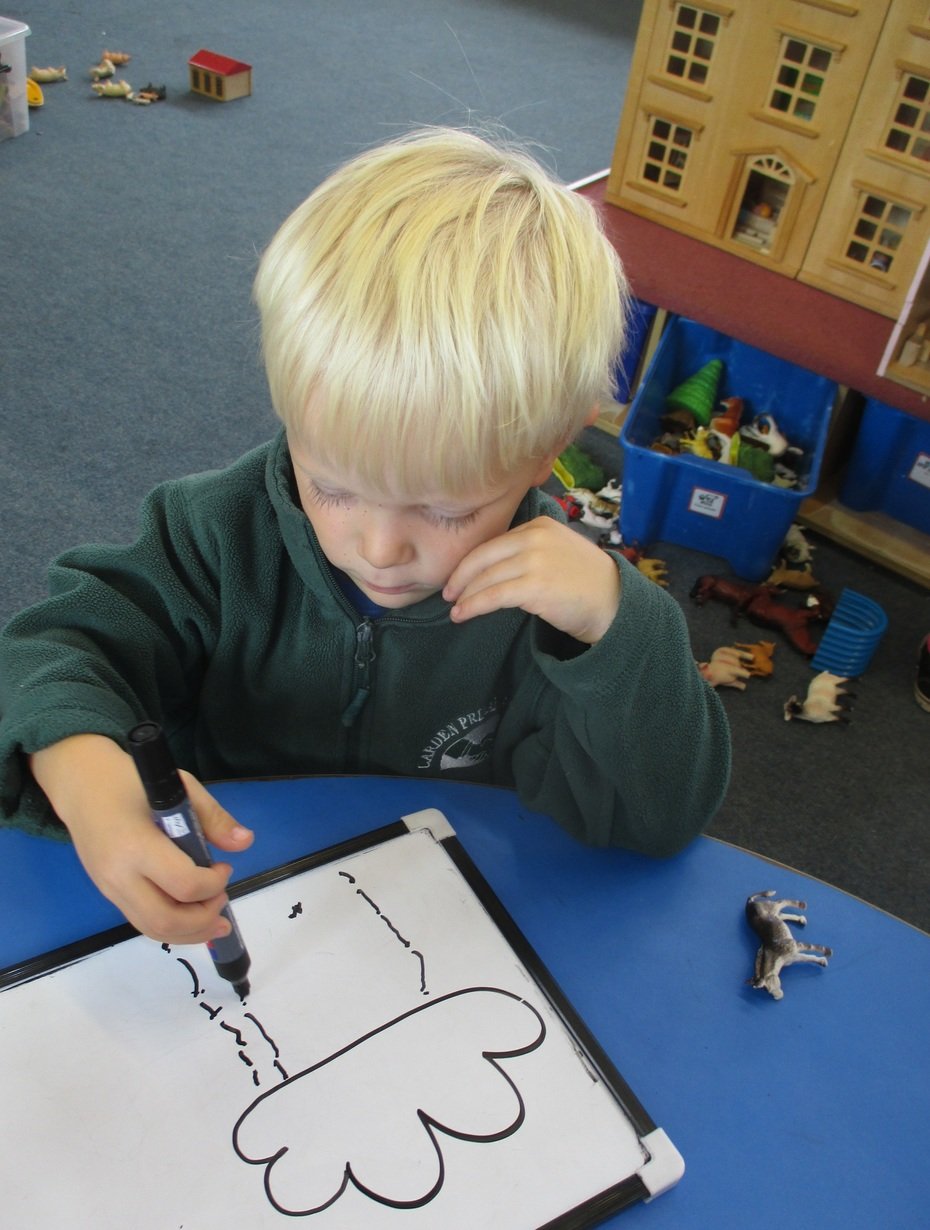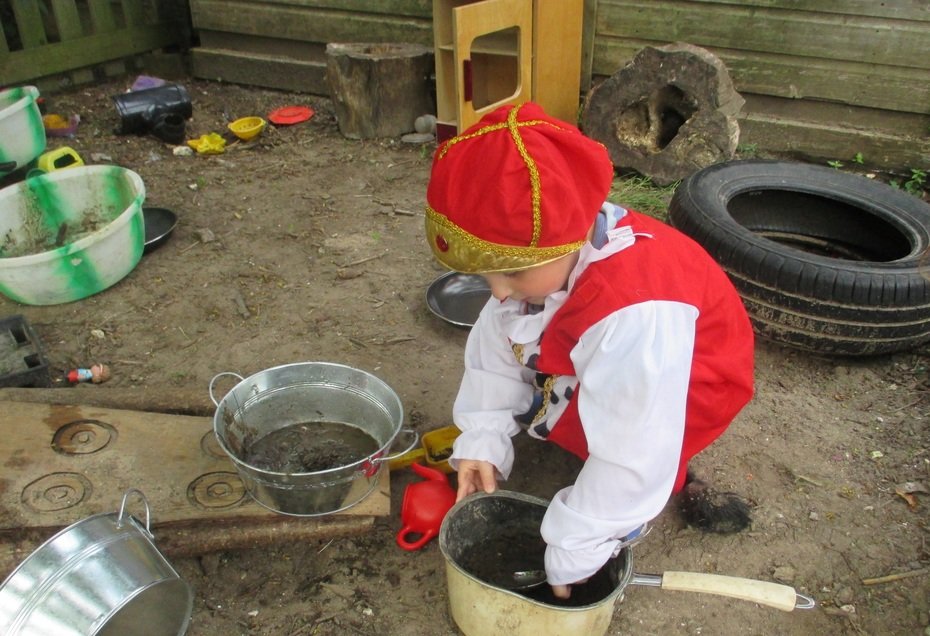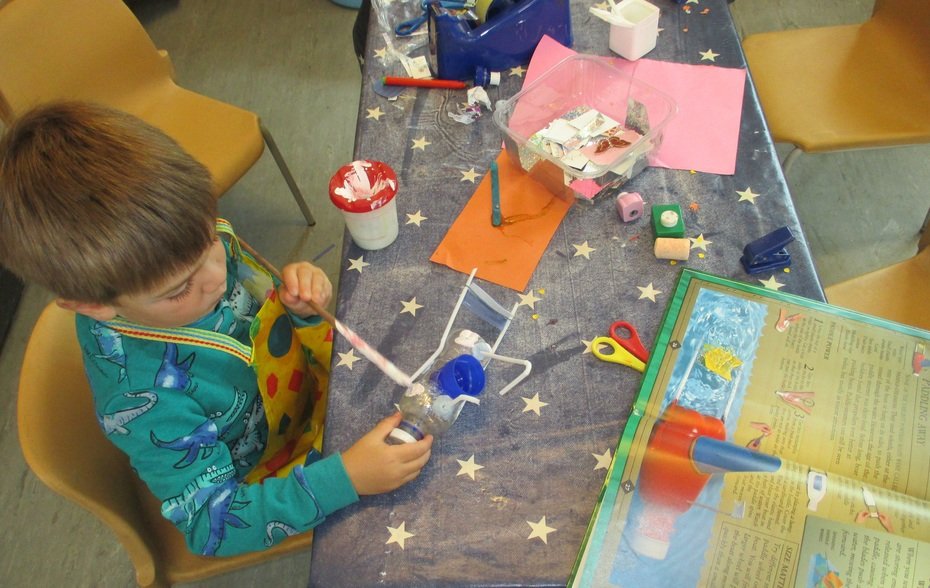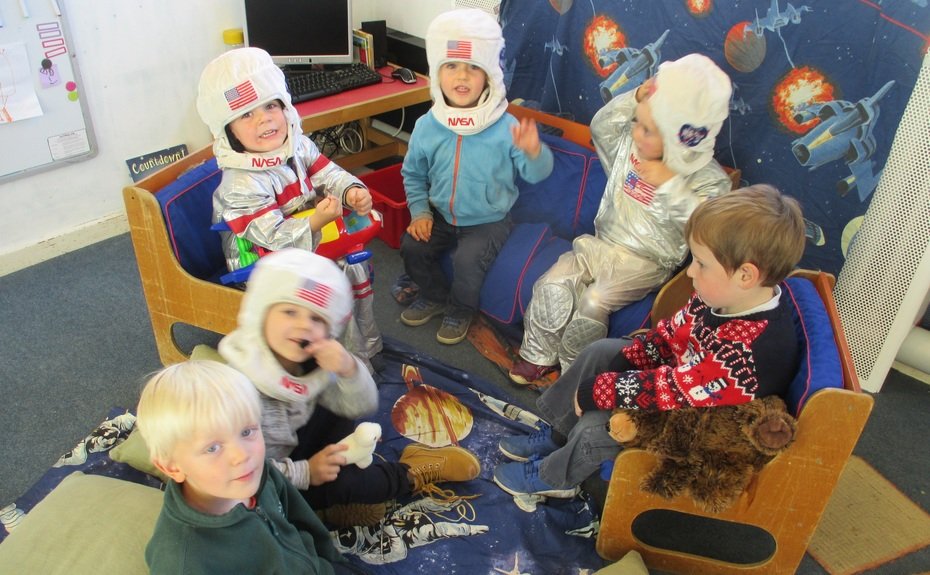 Autumn
We have been learning a lot about Autumn. We went on a walk around the school fields to find leaves and really enjoyed exploring pumpkins!We cooked the pumpkin seeds and ate them. They tasted like popcorn!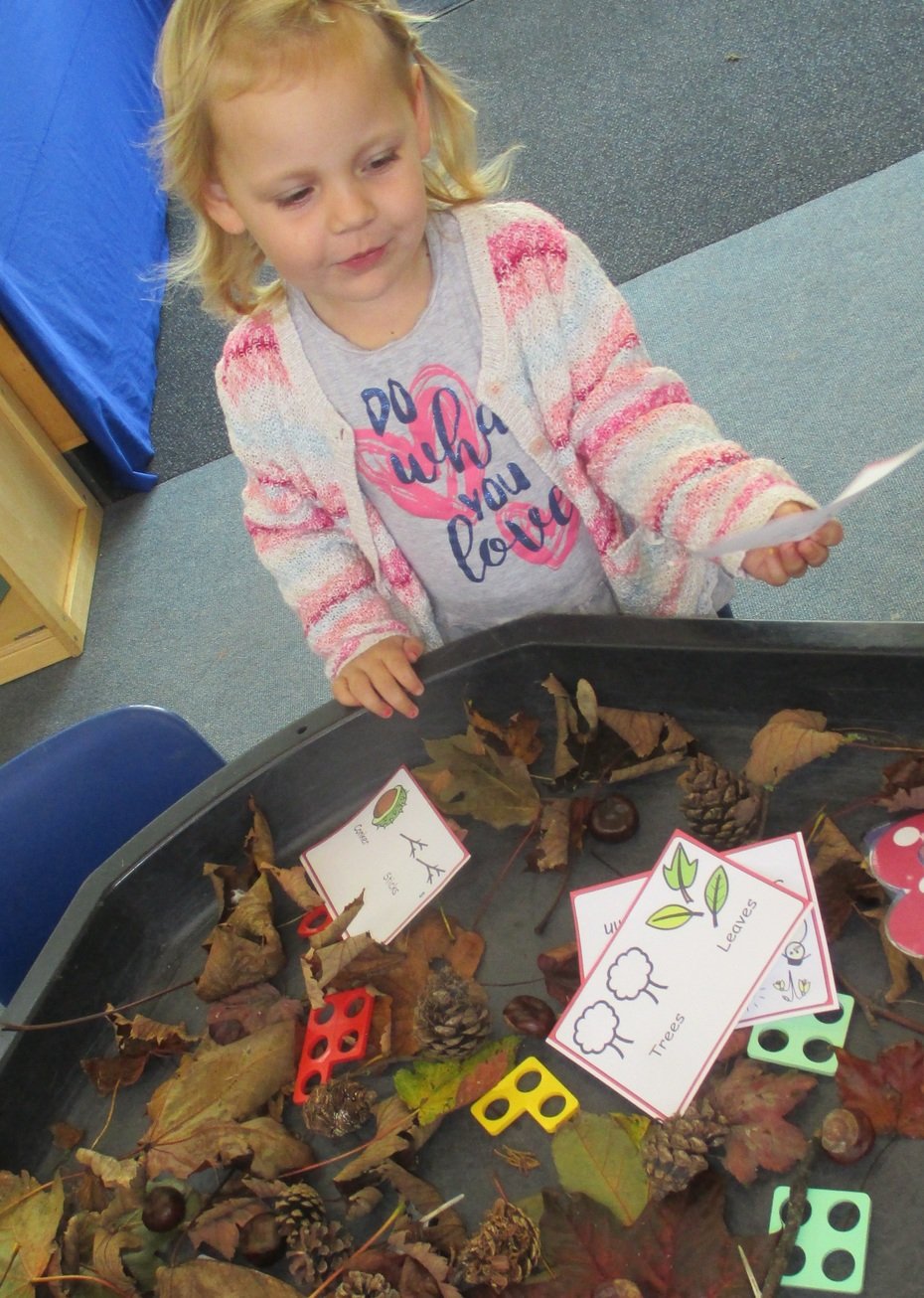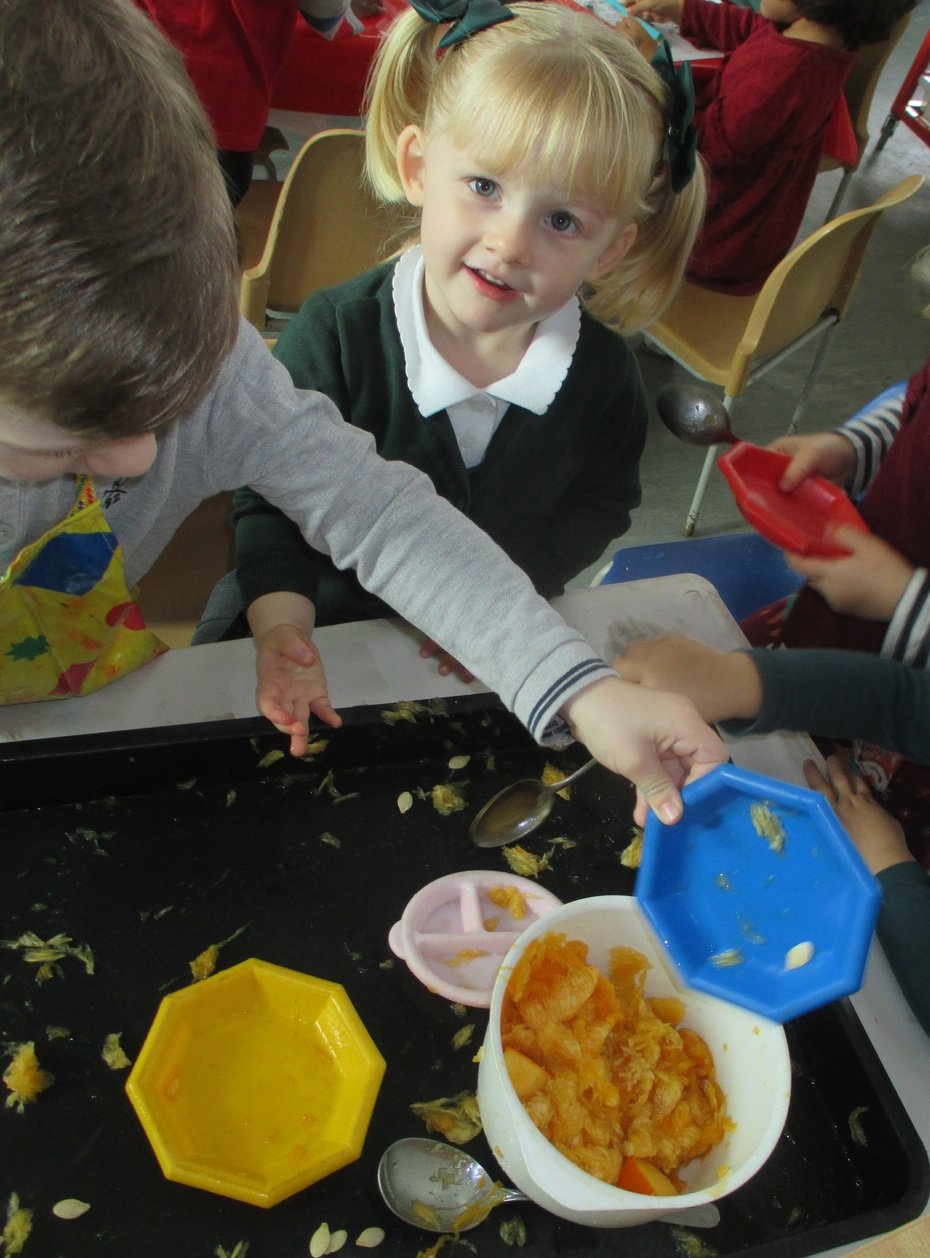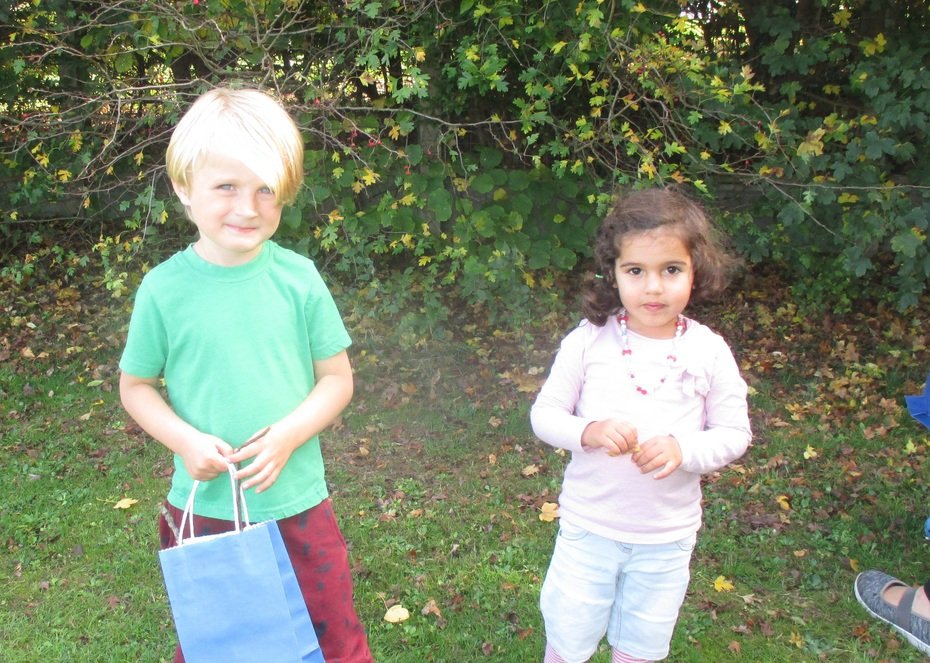 Click here for our Nursery Admissions Policy