Since February 2019 we have been enjoying some weekly 'messy play' sessions in the hall. These sessions focus on developing the pre-requisite skills for successful mark making and writing skills. The Little Learner sessions run by Kate Richardson have been specially tailored for the language levels, motor skills and sensory needs of the children in the KS1 Speech and Language Centre.
We have also enjoyed being explorers and learning about Neil Armstrong and Christopher Columbus.
We thought of some questions we would like to ask an astronaut. We also used time language to sequence Neil Armstrong's life. We wrote sentences about the key events in his life.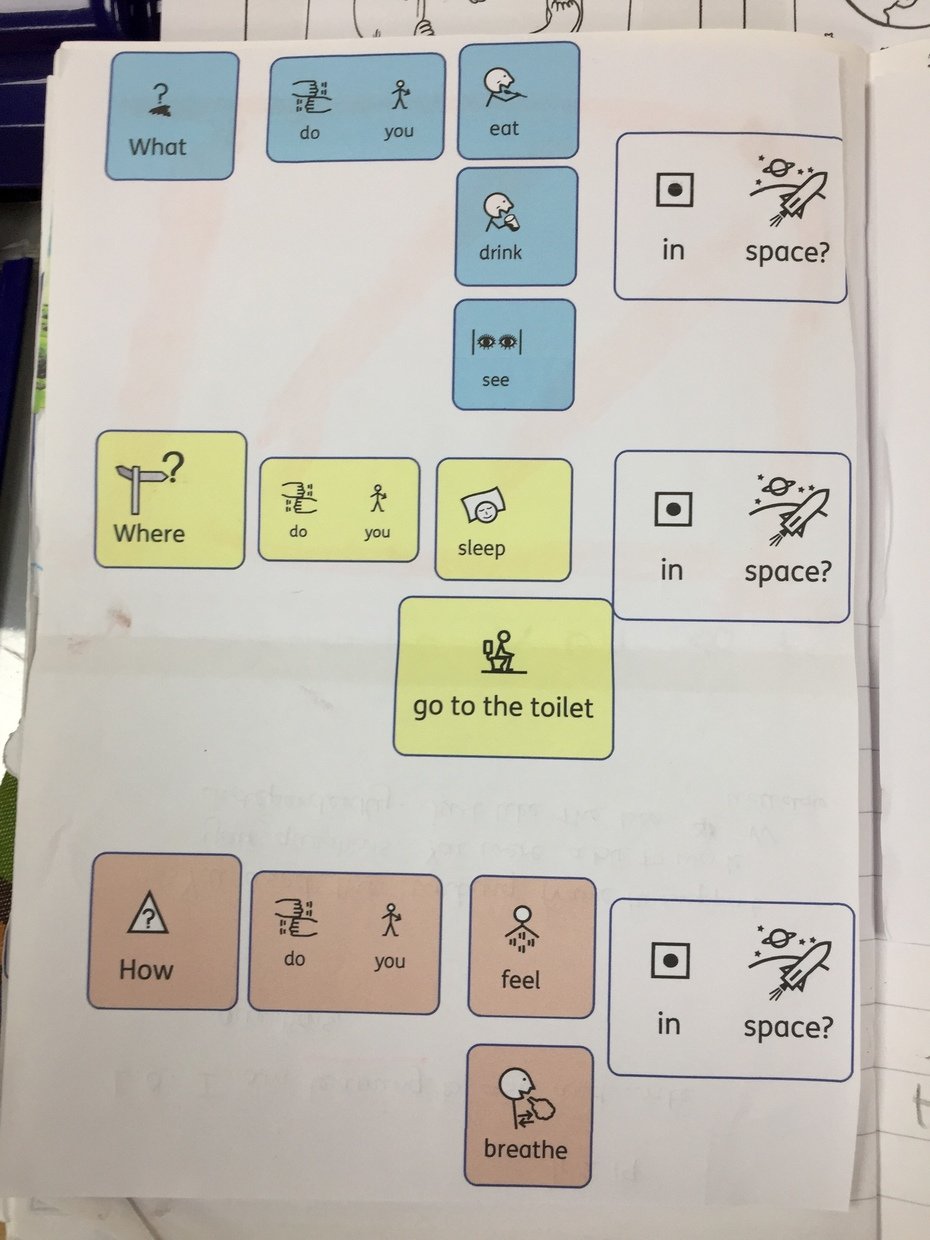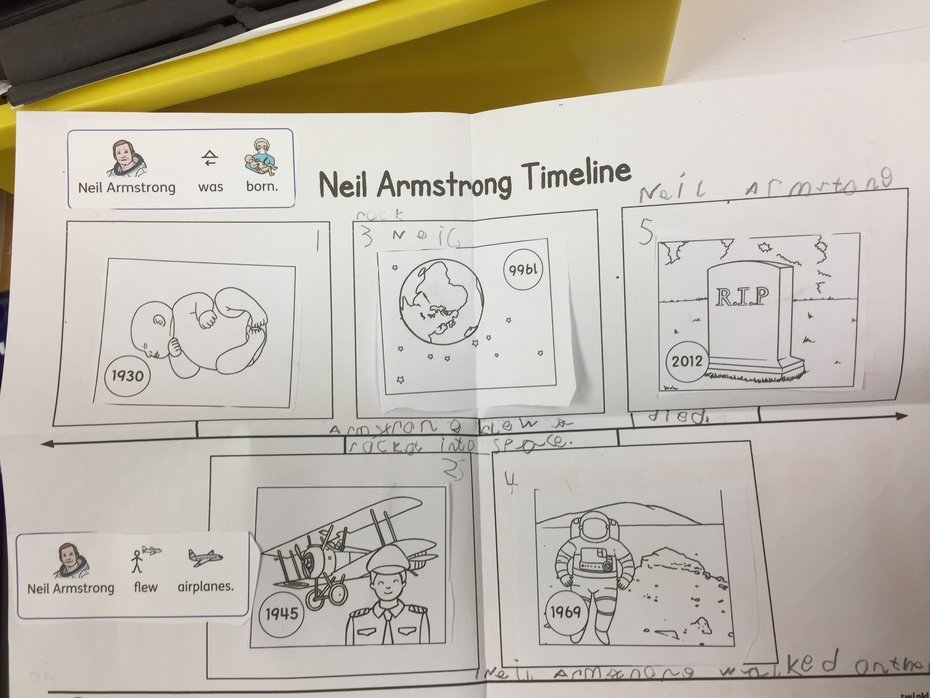 We enjoyed learning about Christopher Columbus' ship - the Santa Maria. We learnt the vocabulary for different parts of a ship and used them to make labels. We also pretended to go on a long journey and made lists of what we would take with us in our backpacks.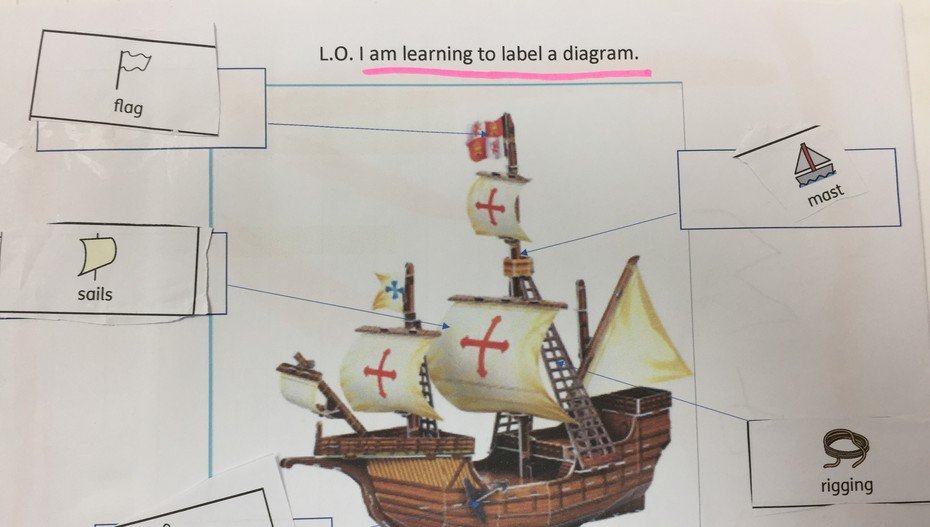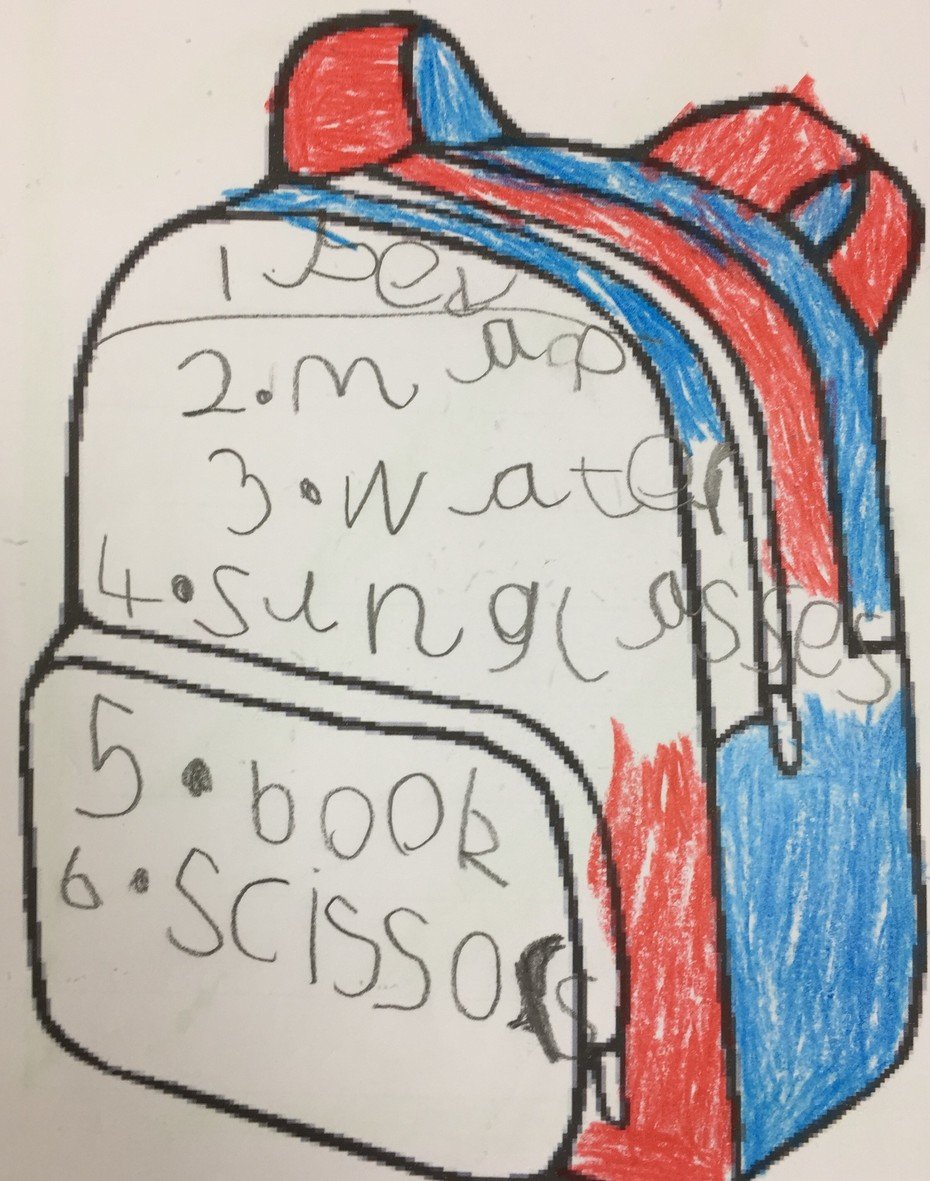 We also enjoyed learning about Christopher Columbus' explorations. In our English lessons we used writing frames to help us write sentences. We tried hard to remember our capital letters and full stops. We worked hard to put in finger spaces between words.