Physical Education Curriculum
Every class from Year 1 to Year 6 receives two PE lessons per week, usually comprising of one session which focuses on fundamental skill development and Fitness whilst the other is games based. This enables students to develop their physical literacy which is an essential component of being active.
What is Physical Literacy?
Physical Literacy can be described as the motivation, confidence, physical competence, knowledge and understanding that provides children with the movement foundation for lifelong participation in physical activity. Enabling pupils to be physically literate supports their development as competent, confident and healthy movers.
Being physical literate is underpinned by health and both health and physical literacy is needed to live an adventurous life. This is a concept that is integrated as part of Physical Education lessons to help pupils understand why it is important to take part in PE lessons.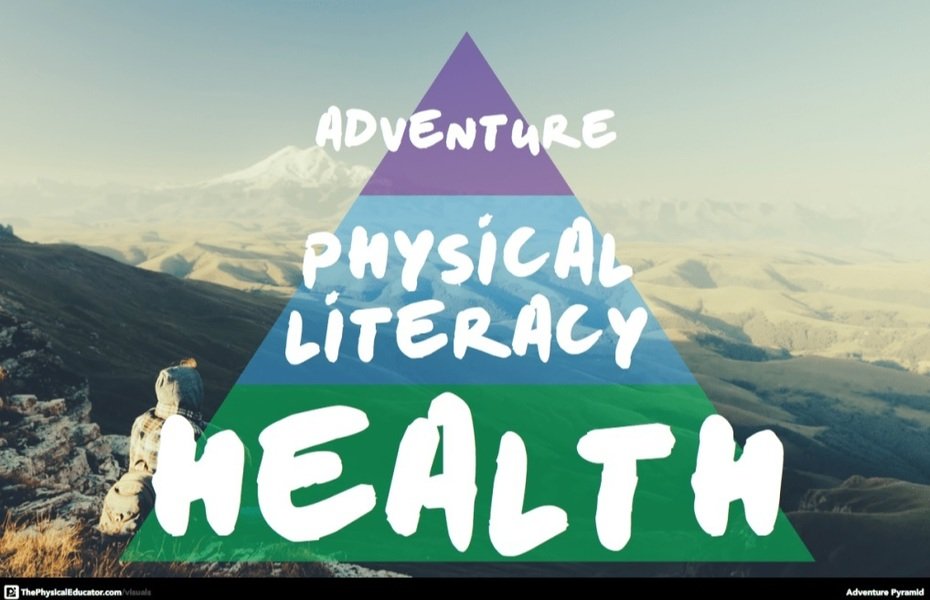 Physical Education Curriculum
The new National PE Curriculum (in England) came into force in September 2014. To view a copy of the current Primary School National Curriculum PE programmes of study, please click here
Within our PE lessons we aim to:
Follow a sequential, developmental curriculum that progressively builds on past experiences and incorporates new experiences when children are ready. Lessons are selected with connections to past and future lessons, they aim to keep pupils busy and active and able to develop both their skills as well as the core sports values.

We aim to make sure all our classes as much fun as possible so that children enjoy and look forward to PE, both at primary and when they start at secondary school. This also helps to set the foundations for a positive lifelong passion for being active and healthy.

Carden Physical Education Curriculum
The above is subject to some change. Occasionally we have the opportunity to access expert coaching and may need to reconfigure sessions to enable coaching to take place.
Curriculum Intent, Implementation and Impact
Intent – What Carden Primary School is aiming to achieve through its Physical Education Programme
At Carden Primary School, Physical Education is an integral part of our curriculum that is inclusive to all and aims to engage all increasing the activity levels of the whole school through a supportive environment conductive to the promotion of physical activity.
It is our intention that when designing and teaching the PE curriculum we aim to develop the enjoyment of being active, striving to encourage a love of sports and to improve the importance placed on health and well-being. We intend for pupils to develop the knowledge, skills and competence to participate in a broad range of sports and physical activities. We aim to deliver high-quality teaching through a specialist PE teacher teaching all PE lessons whilst creating learning opportunities that striving to ensure that within their own level of ability all learners can achieve and experience success, thereby enabling them to reach their full potential and reach their personal best. We value the benefits of PE and sport in helping to build children's self-confidence, self-esteem and self-worth, which is character building and essential for pupil development. Our provision intends for pupils to have the opportunity to participate in competitive sport and they are taught to transfer their 'Carden Learning Journey' principles and Sports Values to the sporting activity, ensuring they do their best and are display good sportsmanship. We aim for all pupils to be physically active for sustained periods of time and be able to make informed decisions to lead healthy and active lives. Swimming is a vital life skill and firmly imbedded in the curriculum of all year groups across both Key Stage 1 and Key Stage 2; we aspire for all children to leave primary school being able to swim at least 25 metres when leaving Carden and have a knowledge of water safety principles.
We also aim to ensure the profile of PE, sport & physical activity is raised across the school as a tool for whole-school improvement.
By the time the children leave Carden Primary School it is our intention that pupils are able to demonstrate the following personal qualities not only in sport but across learning as a whole:
A strong desire to learn and make progress;

High levels of dedication, commitment and involvement in PE and school sport;

Good levels of positive behaviour such as fair play and helpfulness; and

High levels of enjoyment and enthusiasm and a strong desire to get involved.
Implementation – How Carden Primary School Physical Education Curriculum is delivered
The following are all key components of Carden's Physical Education Curriculum:
The appointment of a Physical Education Co-ordinator whose role is specifically to design the curriculum, teach PE and to ensure that a broad extracurricular programme is in place.

Ensure a curricular physical education programme is in place which meets statutory National Curriculum requirements.

Provide pupils with at least two hours of curricular physical education in which a broad and balanced programme is provided.

Have the provision of quality physical activity opportunities both within and outside of curriculum time. These consider the needs and interests of all pupils, promote positive attitudes towards participation in physical activity, enable pupils to develop a full range of basic movement skills and increase pupils' knowledge and understanding of the importance of physical activity.

To promote physical literacy which is underpinned by the concept of health and is needed for pupils to live adventurous lives.

To maintain high levels of pupil participation in physical activity both within and outside of curriculum time inviting appropriately qualified professionals to contribute to the provision of out-of-hours activities.

Ensure adequate CPD opportunities are provided to develop teacher expertise which will benefit the pupils.

To provide resources and equipment through the use of Sports Premium funding which leads to a sustainable impact on pupil learning.

A commitment to ensuring safe and effective exercise procedures, including warm ups and cool downs when in lessons.

Provide safe and stimulating areas in which pupils can play and be active, making facilities and equipment available for pupils to use at lunchtimes and break times and encouraging pupils to be active at these times.

Raise the profile of physical activity throughout the school and encouraging cross-curricular links

Organisation of specific events such as Sports Day and inter school sports events which promote and raise the profile of activity and encourage healthy competition.

Encouraging more pupils and staff to walk or cycle to school through 'active travel weeks' and provided secure storage for bikes.

Provision for older boys and girls (from year 4 to 6) to change separately

A sensitive policy on P.E. kit which takes account of the needs of pupils. A kit is available for parents to purchase, there is also spare kit for those who forget to bring their own. Pupils are also able to wear 'plain black' clothing items which do not ah veto be branded with the Carden PE logo.

An assessment framework that focuses on assessing the skills and attributes (of the head, heart and hands) that underpin achieving across a range physical activities and not just solely focusing on how well pupils perform in a sport.

All pupils take part in the Daily mile
Impact – What difference will the Carden Physical Education Programme have on its pupils
Our curriculum aims to improve the well-being and fitness of all children at Carden Primary School, not only through the sporting skills taught, but through the underpinning values and disciplines PE promotes. During the early phases pupils develop the key fundamental skills which include; running, jumping, throwing, catching, kicking and balancing. Pupils leave Carden Primary School as physical literate individuals; they have the motivation, confidence, physical competence and knowledge and understanding that provides them with the movement foundation for lifelong participation in physical activity. They understand the importance of health and how this can affect their ability to take part in adventures in later life. Pupils understand and implement the core values of sport such as honesty, sportsmanship, respect, self-belief and resilience and are able to apply these to both sporting scenarios as well as other areas of their lives. They understand that both sport and life is competitive and that you are not always able to win but with perseverance, commitment and a desire to be better you can improve to reach your own personal best. Pupils are able to take on the different roles in sporting scenarios that go beyond the physical element. They are aware of the key attributes of a leader and apply these by leading others; as a coach, manger, referee or umpire. All pupils leave with improved water confidence and it is our aspiration that they are able to swim 25m using a recognised stroke. Overall Carden pupils leave with the knowledge that sport and physical activity can be fun and should be enjoyed as part of an active healthy lifestyle.
Swimming
Due to the Covid-19 epidemic we have had to put our swimming provision on hold. We will be constantly reviewing the local and government guidance relating to this activity and hope to implement our program again during 2020-21. Local swimming pools are once again open and swimming is a great way to stay fit and active so why not try to keep your child interested in swimming and head down to the local swimming pool.
Physical Education Timetable
Please see the information below for details of when your child has PE. It is essential that they are prepared for every lesson and have the correct kit and a water bottle so that they are ready to get active.
Due to the Covid-19 epidemic we are asking pupils to arrive to school 'PE ready' this means that they will need to be wearing their PE kit when they arrive to school and will remain in this for the duration of the day.
Year 1 - Wednesday & Thursday

Year 2 - Tuesday & Thursday

Year 3 - Wednesday

Year 4 - Tuesday

Year 5 - Monday

Year 6 - Friday
Key stage 2 pupils will have a double PE session (2 hours) in the afternoon on their allocated day.