Mathematics
'Mathematics equips pupils with a uniquely powerful set of tools to understand and change the world. These tools include logical reasoning, problem-solving skills and the ability to think in abstract ways.... Mathematics is a creative discipline. It can stimulate moments of pleasure and wonder when a pupil solves a problem for the first time, discover a more elegant solution to that problem, or suddenly sees hidden connections.'
(The National Curriculum 1999)
Our Aim
By the time children leave Year 6 at Carden they will be both competent and confident mathematicians. We also strive to ignite a passion for maths so that children see it as a creative subject, one which is both purposeful and fascinating at the same time.
Our Curriculum
Our mathematics curriculum is centered around the understanding that a rounded learner will be one that has mastered core knowledge and skills related to a subject area (Foundational Learning), can articulate and synthesise knowledge and skills across a range of domains and concepts (Conceptual Learning), can work with others to apply learning to authentic tasks and challenges (Collaborative Learning) and knows themselves well as a learner - both how they learn and how their learning relates to their individual plans (Personal Learning).
Useful Documents
www.topmarks.co.uk/maths-games/hit-the-button
Carden Maths Quiz
Monday after school saw the 'Carden Maths Quiz' take place. What a fantastic event to have so many brilliant mathematicians from years 4,5 and 6 in one room competing in teams against each other. Competition was fierce through a series of rounds including, 'Make my number', algebra, Tangrams and multiplication and division facts. Children were required to work together and showed great resilience and courage when sharing their solutions to the room. Like the owl, children needed to stop, think and plan on many of the tasks which required a deep level of understanding. They were able to apply their mathematical knowledge on the puzzles they were presented with and present their reasoning with their solutions. It was truly fantastic to have so many parents there to support and take part. We were also lucky to have students from Brighton University to help out. Thank you for coming – we had a great time and hope you did too! Mrs Tyndel and Miss Twining.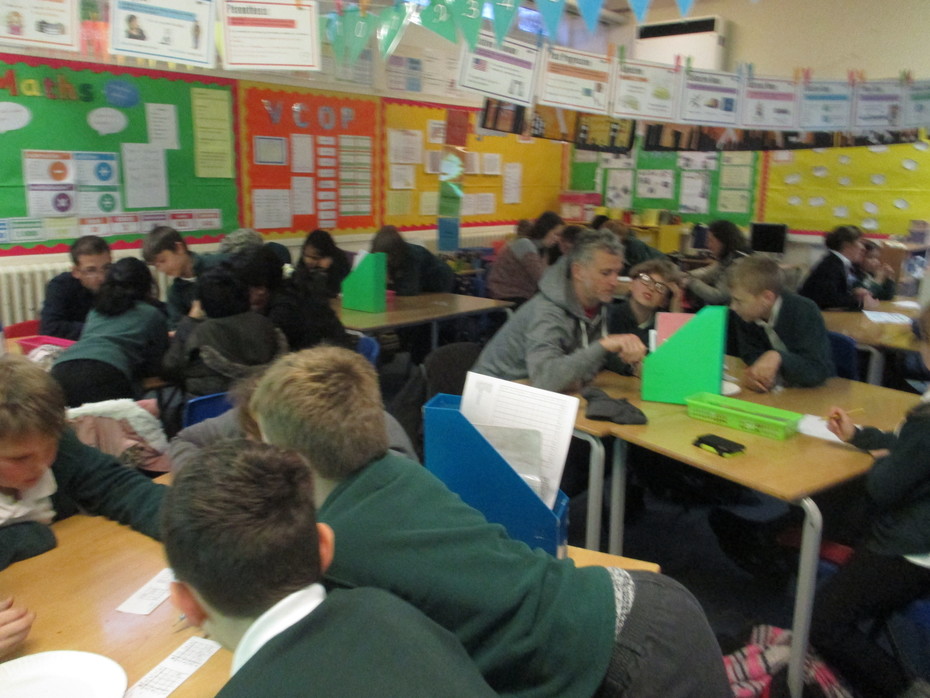 Maths - The story of zero
In maths, year 4 heard about the story of zero and how it was invented purely to be used as a placeholder, enabling you to identify for example, the difference between 1, 10, 100 etc. In partners, we designed posters about what we had learnt and presented our findings to the rest of the class.
Maths - Perimeter and Area investigation
In maths we have been learning about perimeter and area. We were set an investigation task to see which playground - the patio or the KS2 playground - had the bigger perimeter and area. We worked in groups and used a trundle wheel to measure the length and width of each playground. We then worked out the answers back in class. The patio playground had the biggest perimeter while the KS2 playground had the bigger area!
The Mathemagician Comes to Visit
The children at Carden were lucky enough to receive a visit from the 'Mathemagician' Andrew Jeffrey on 7th January 2016. He treated the children from Reception to Year 6 to his maths magic for kids show and gave them lots of fun and fabulous mathematical tricks to amaze their families and friends with.
Sumdog millionaires!
4RM are the current 2016 Brighton & Hove Sumdog (www.sumdog.com) maths champions. It doesn't stop there though...seven of the class were in the top 10 pupils who took part across the city. Well done and keep the good work up!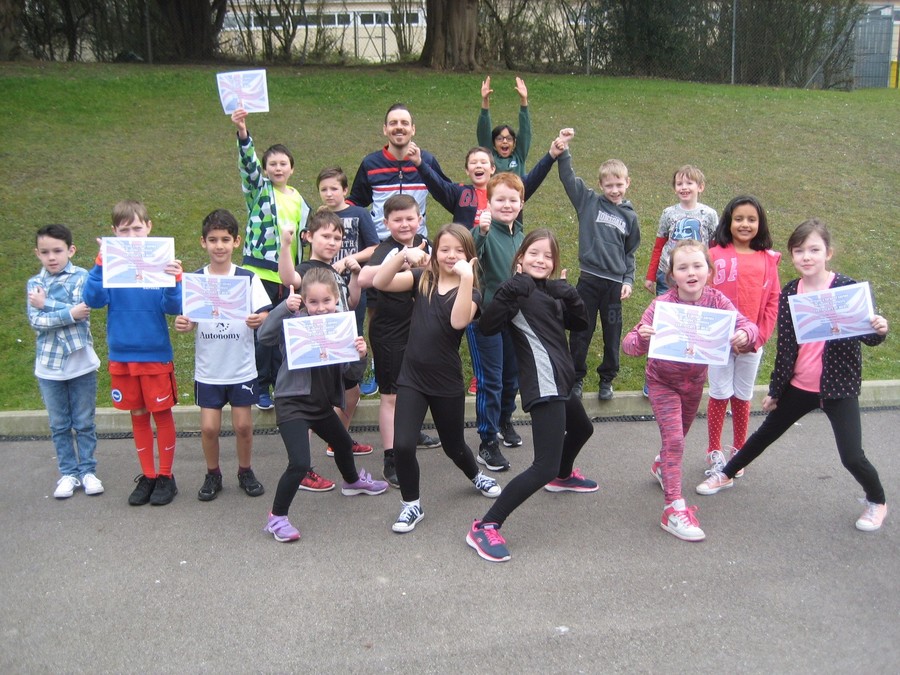 2D shape classification
Year 4 have also been busy in maths identifying the properties of 2D shapes. They used elastic bands to create the shapes they learned about on pinboards.
Year 4 Brighton College Maths Challenge
On Tuesday 10th May 2016, six year four students went to Brighton College to take part in an afternoon of maths challenges. Organised into three teams, they spent the afternoon solving problems and puzzles in competition with 17 other state and private schools. Very well done to all the children who took part. Overall, Carden Team 1 placed second in the entire competition. A very enjoyable afternoon.