Year 6
Welcome back to what promises to be a fun and action packed term for year 6. Click here for our Autumn term topic web and please don't hesitate to ask us any questions about any aspects of the curriculum. Keep your eyes peeled on our page as we'll be sharing with you some of the exciting learning that we'll be doing over the next few months.
The circus comes to town!
Carden Primary was very proud to host our very own circus big top in September and each class had the opportunity of trying out their circus skills that included:Juggling, plate spinning and walking the tight-rope! It was very fun and showed us just how talented circus performers are.
World War Two Day
To start our WWII topic we had a themed immersion day. The children arrived at school in fantastic themed costumes and we then spent the day doing different activities linked to WWII. This included trying carrot cookies made from an old ration recipe, doing some swing dance, sewing their own toys and carrying out a fact-finding quiz. It was a fantastic start to what is sure to be a very interesting topic!
RSPB visit - Giving nature a home
Year 6 had a visit from the RSPB who helped us investigate how good Carden Primary's outside environment is at providing habitats for local wildlife. We had to look around the school's grounds using a key of different habitats, which we labelled using colour-coordinated stickers on a map of the school. Overall, we found that Carden primary offers wildlife a wide range of different habitats that include a pond, a variety of trees, bird feeders, bushes and grassland.
Newhaven Fort
Year 6 had a fantastic day out at Newhaven Fort on Tuesday the 14th of November. We explored the ramparts, learnt a lot from the exhibitions and even had an air raid experience! This trip was a great way of consolidating and extending all of the fantastic learning we have been doing about WWII.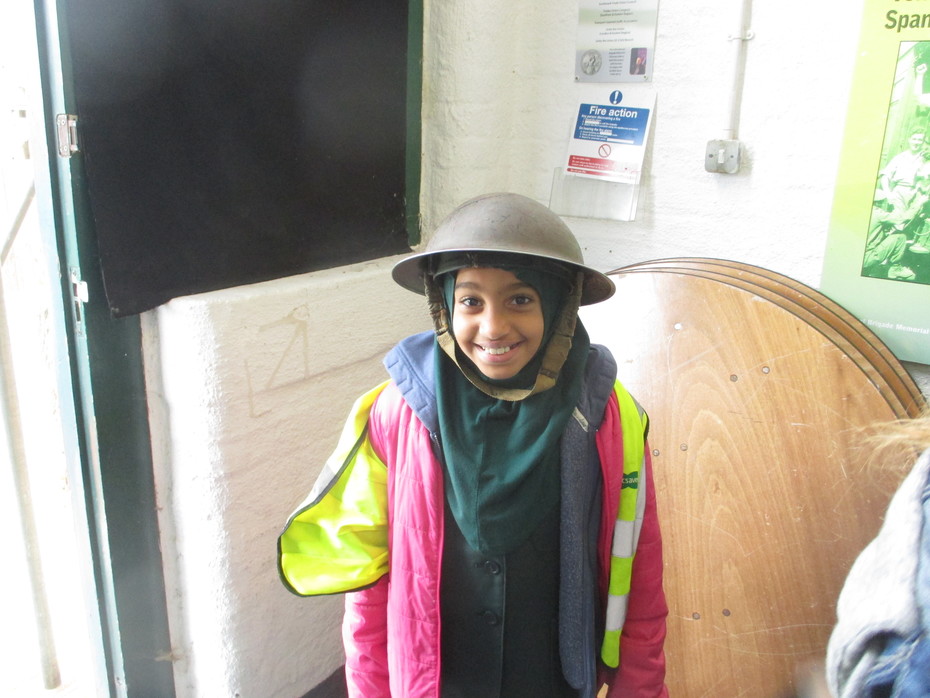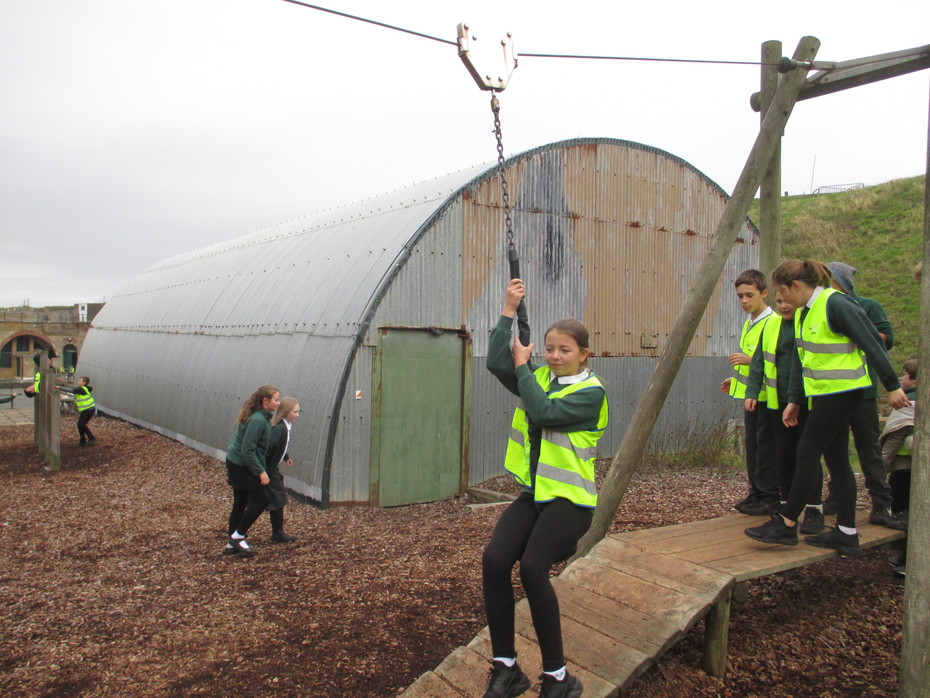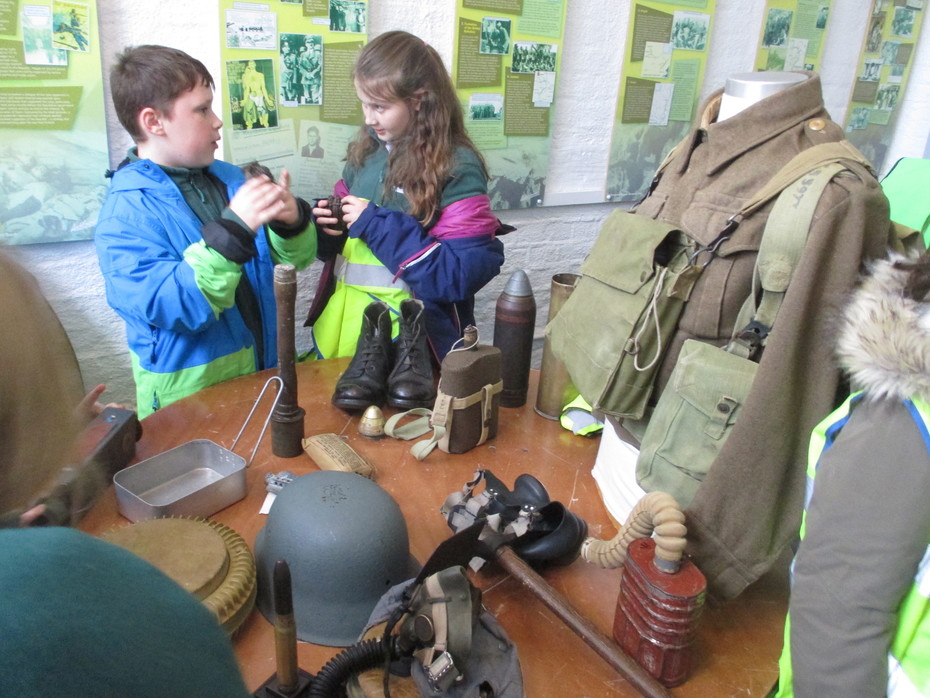 Bikability
Year 6 took part in Bikability 1 where they learnt to cycle safely, including breaking, swerving and indicating. For some children this was their first experience of riding a bike and all of the children did really well! Great work Year 6.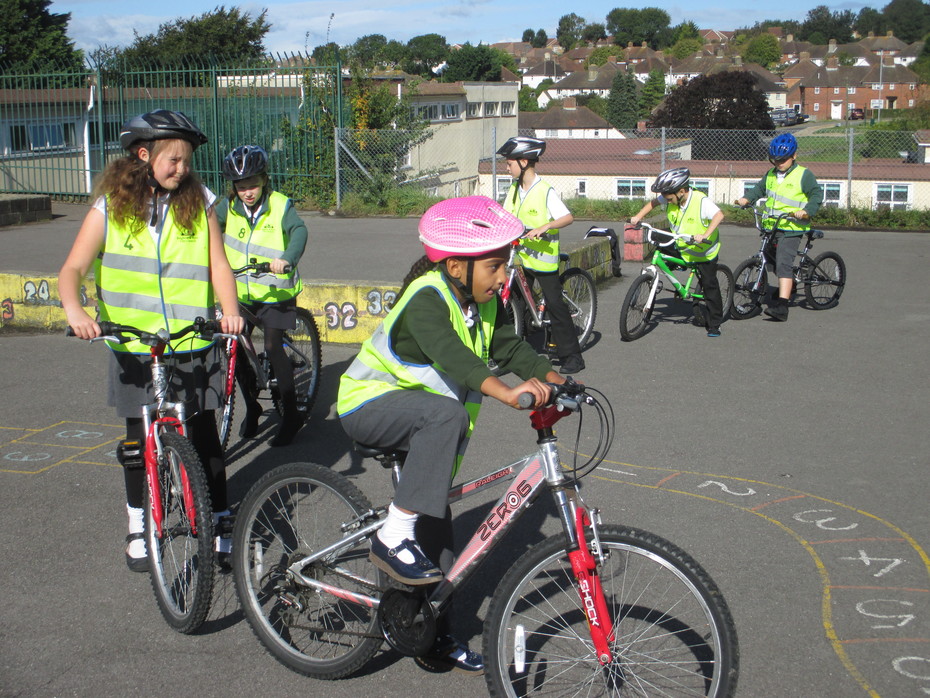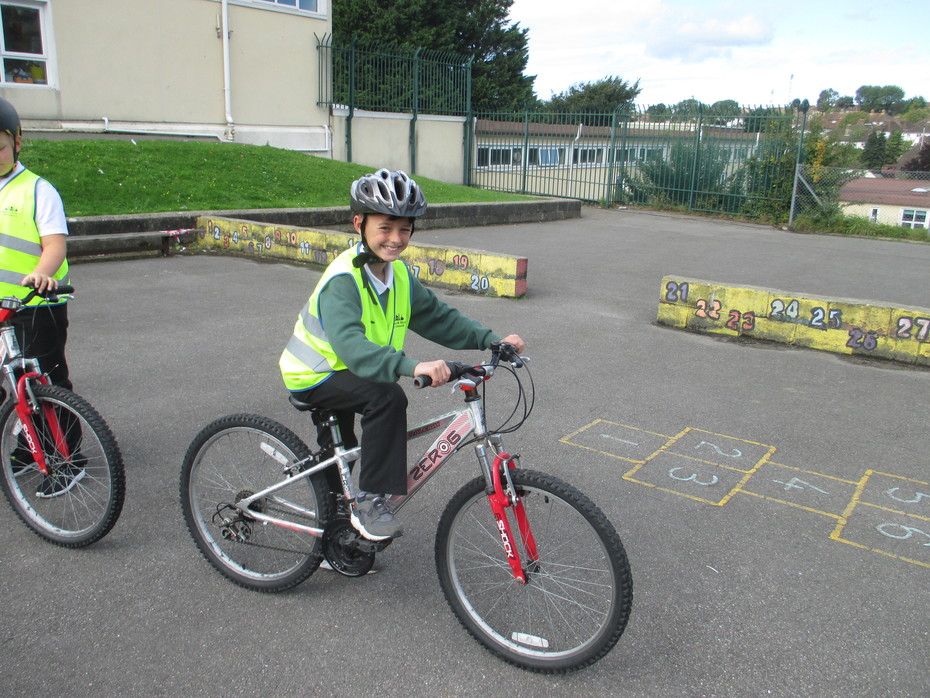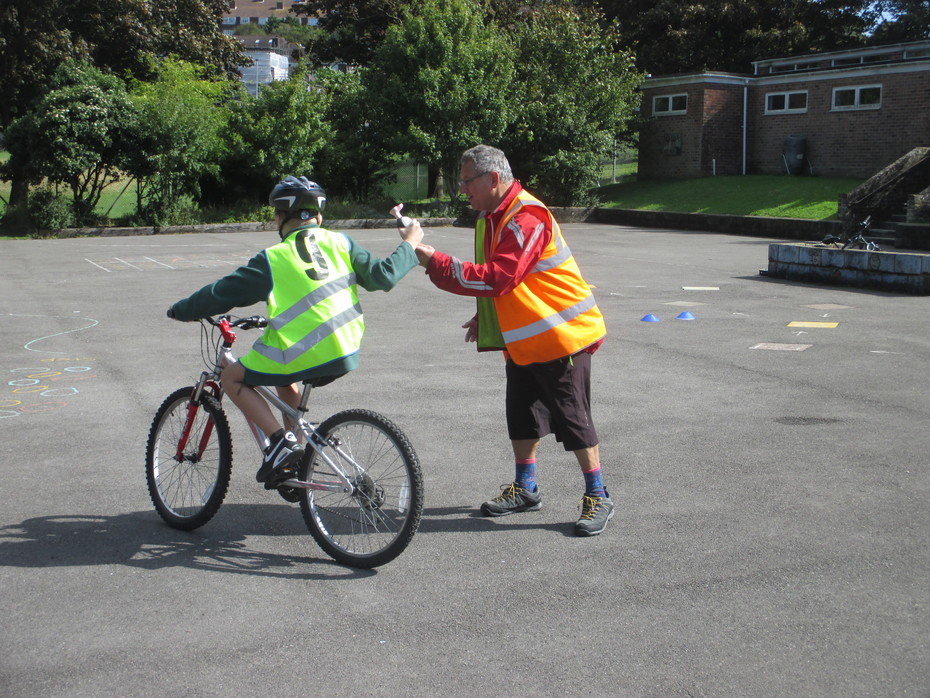 Safety in Action
To help prepare for transition to high school, year 6 took part in Brighton and Hove's Safety in Action sessions that provided the children with different scenarios to consider in order to help them stay safe. Pupils were asked to think about a range of situations from organisations such as the police, fire service, coast guard and St.John's ambulance among others.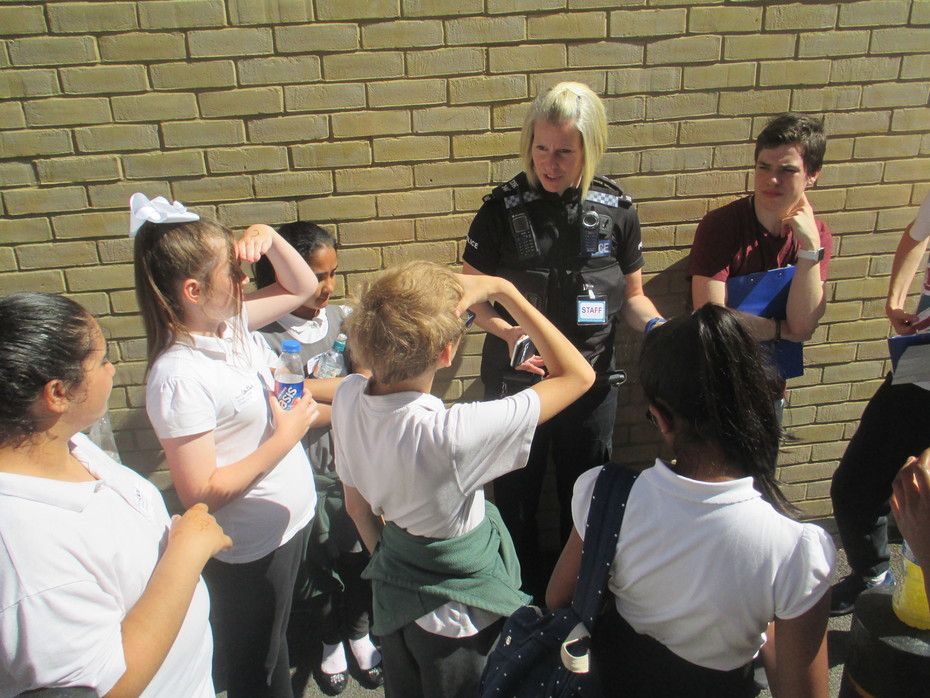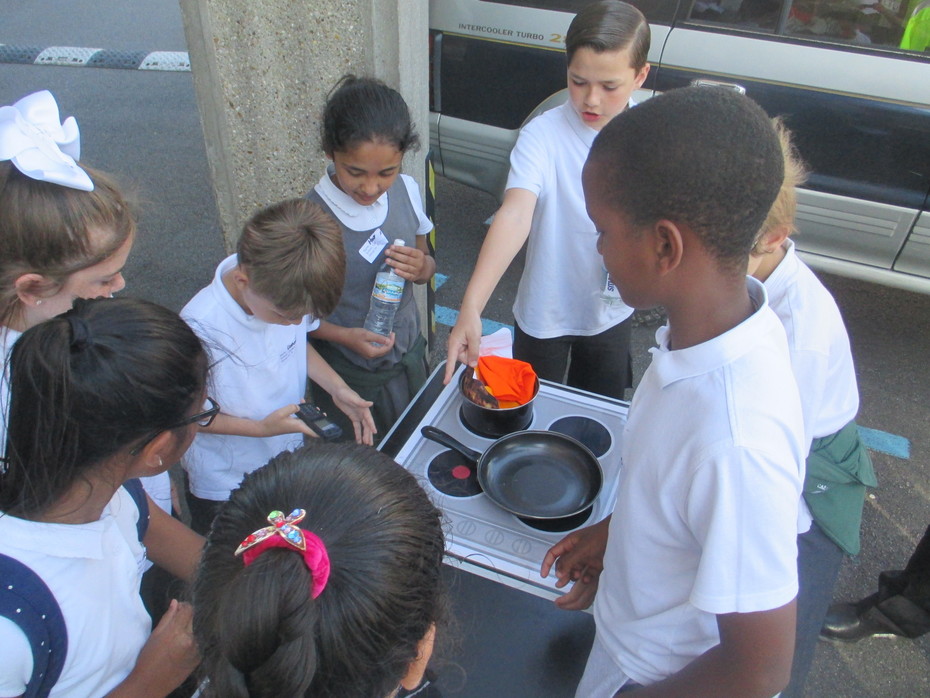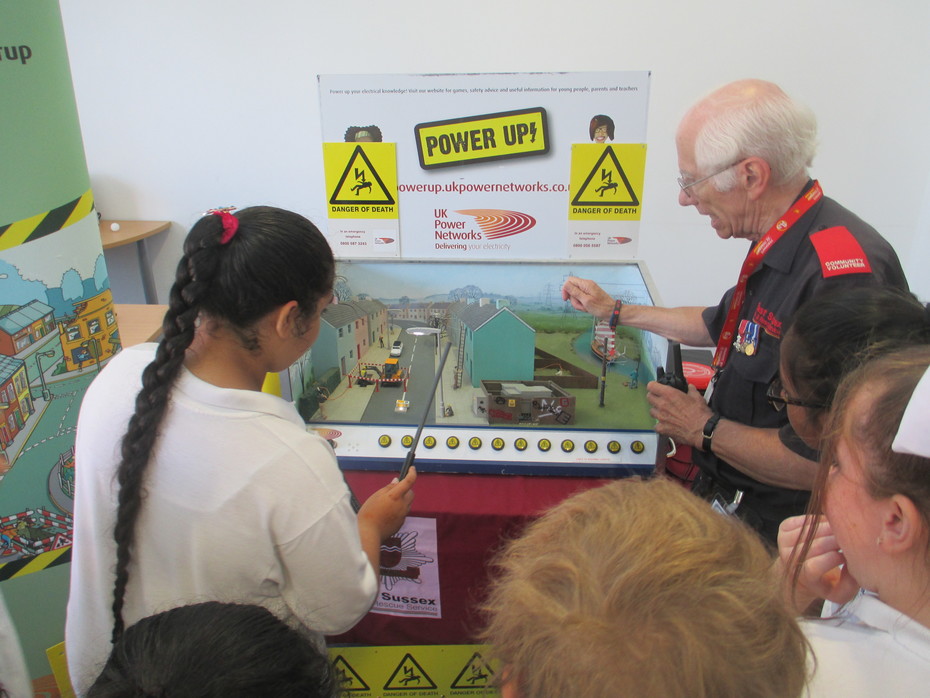 Visit to Brighton's Religious Buildings
We visited a church, synagogue and mosque and learnt about the many similarities between the religions.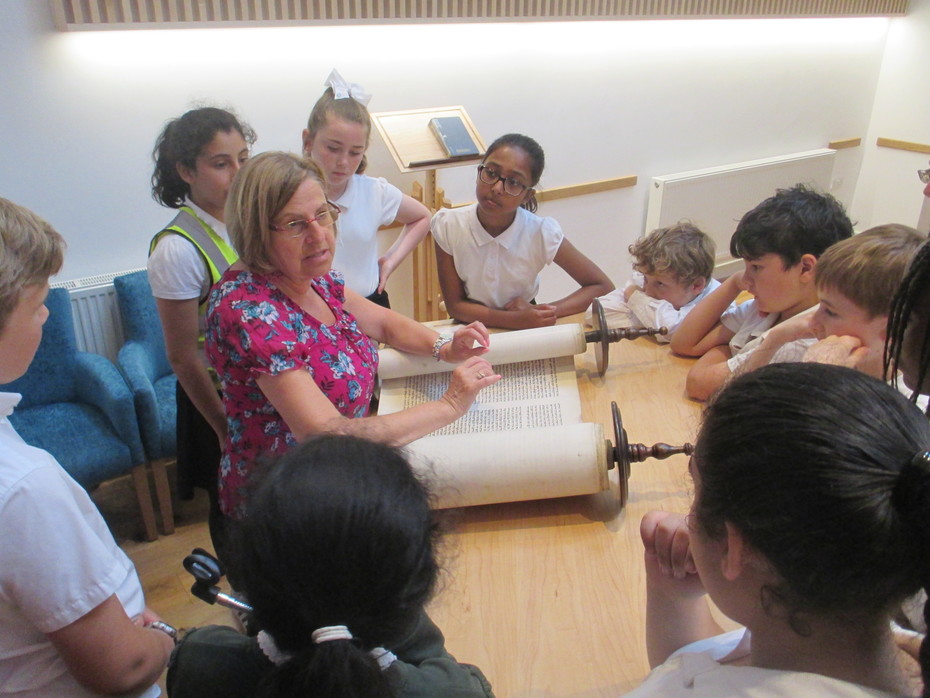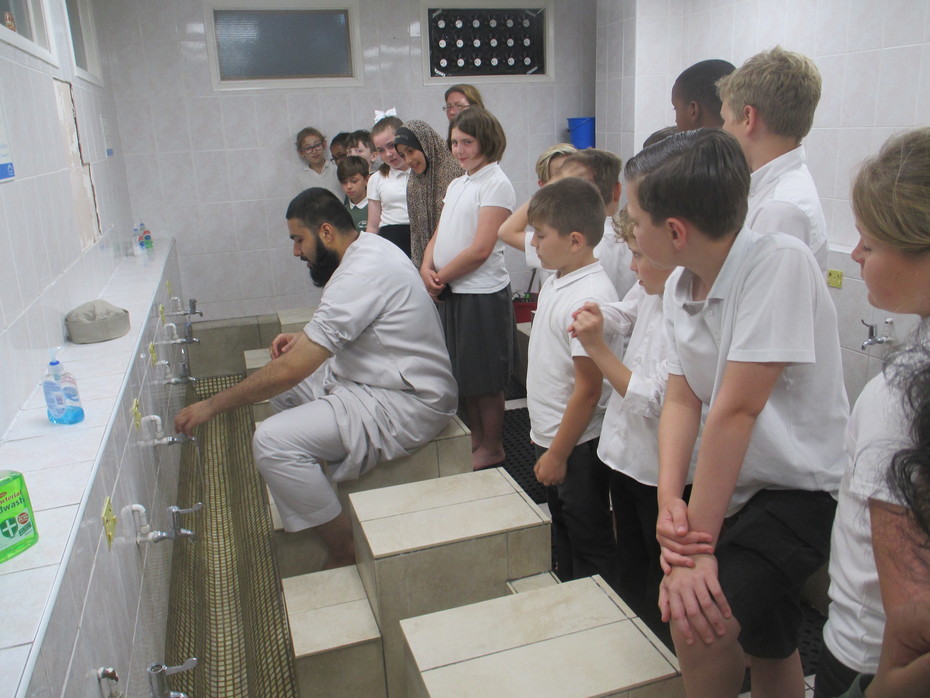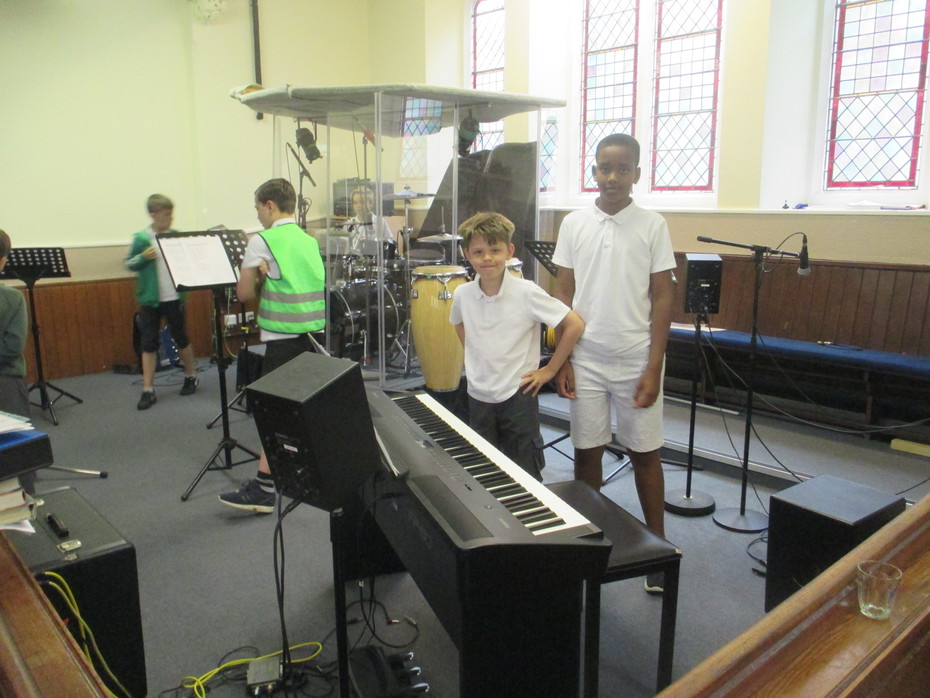 Sea Swimming
We enjoyed a day at the beach where we learnt simple first aid, beach safety and had fun in the surf!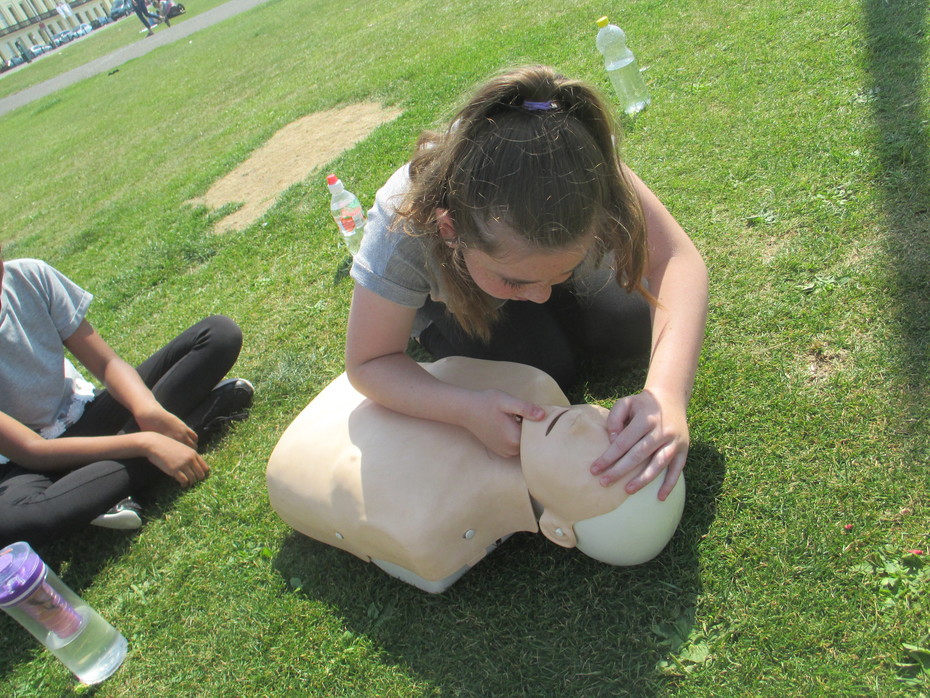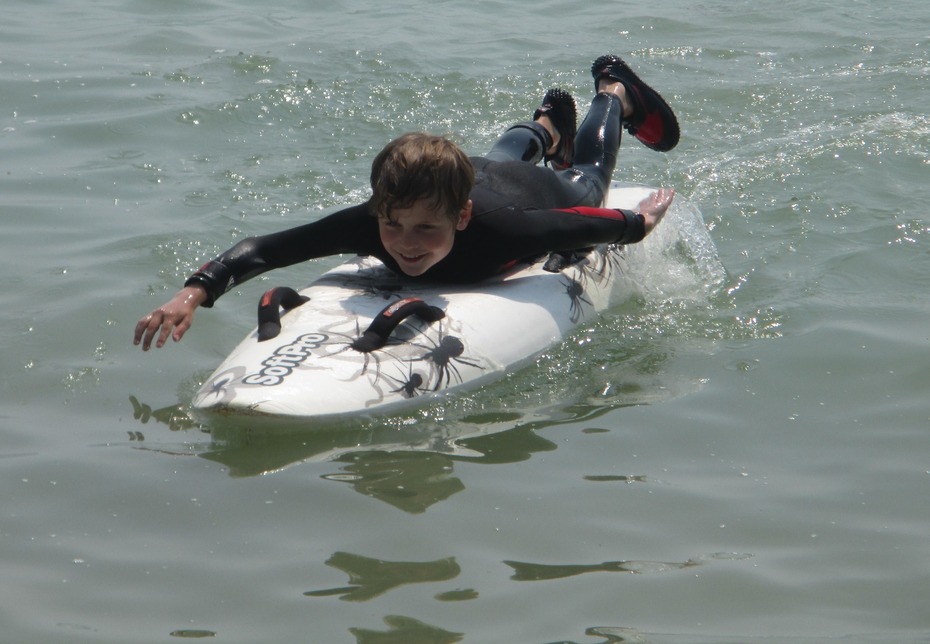 Connect to the Countryside
Pupils enjoyed a day at the Sussex County Showground where they learnt about life in the countryside.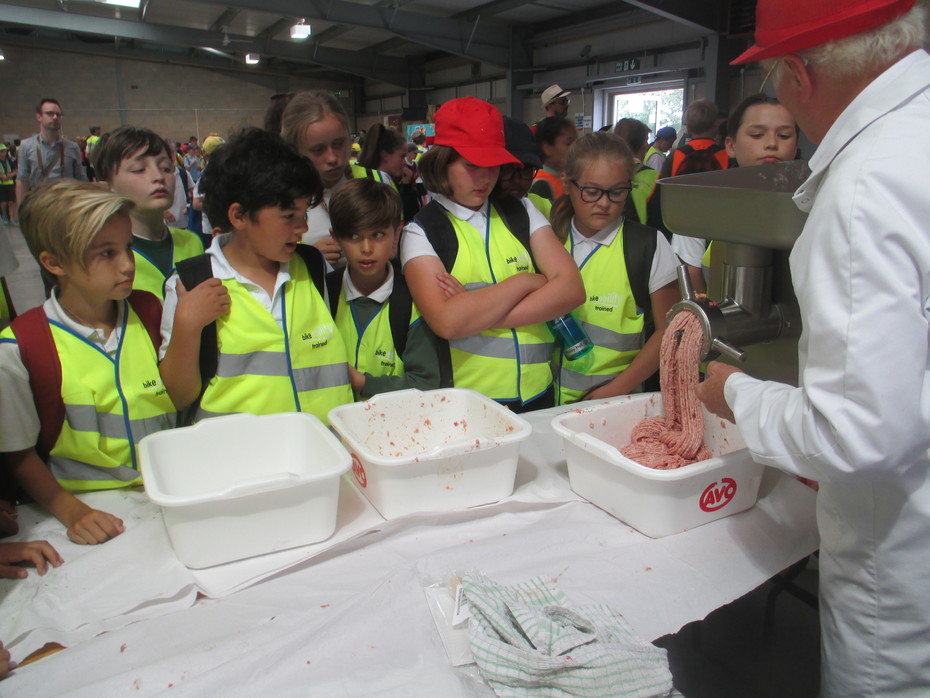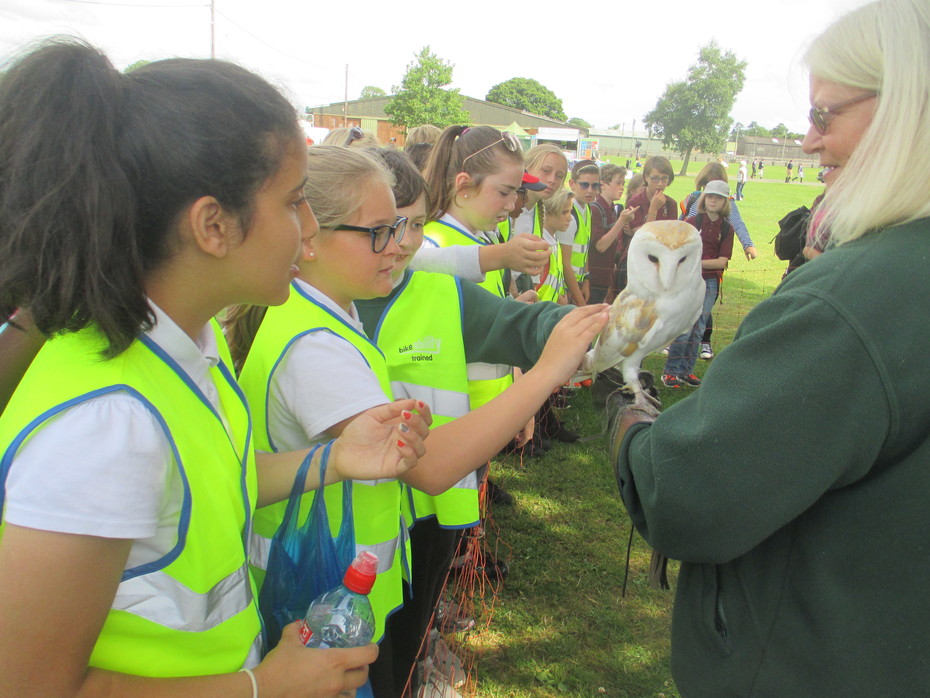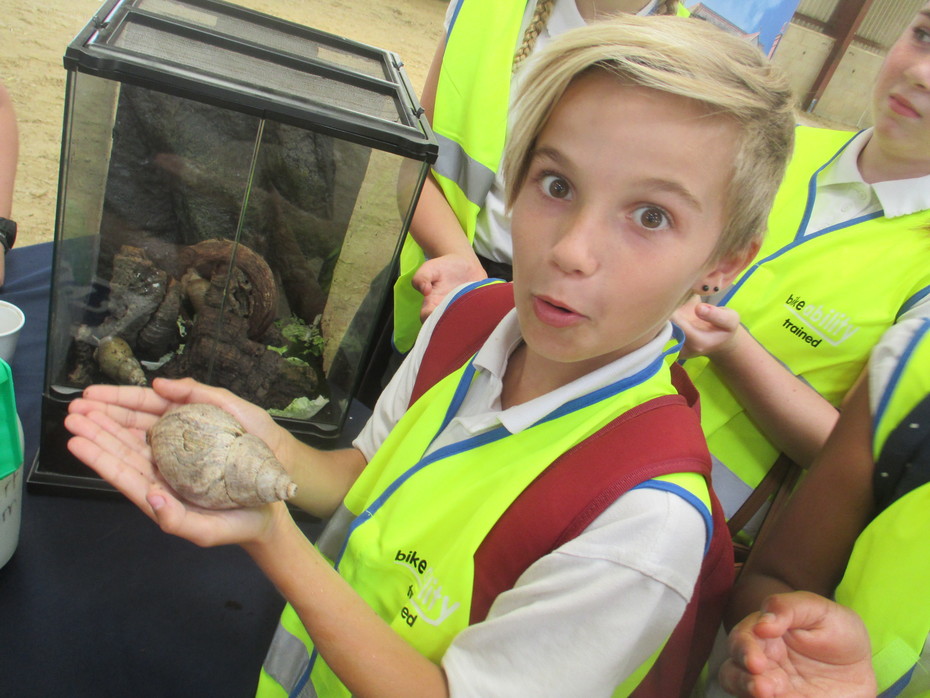 Pupil Voice
"I enjoy helping staff and other children because kindness is one of our core values." Matthew
"Maths can be challenging but fun; I use the working wall to help me find the answer." Josephine
" I enjoyed the residential because we did things we'd never done before in life." Sama
"Making new friends and communicating with different learning partners is really nice." Carol
"Writing stories is my favourite thing at school.I love it when a new idea pops into my head." Evan
"The core values are important because they help to prepare us for life and keep us safe." Jazmine
"My friends help me learn because when I'm working on a challenging question they give me a clue." Max
" I enjoyed the residential because it was the opportunity of a lifetime and we explored ourselves." Caitlin
Brighton University Students work with Year 6
We've been really lucky over the last few weeks to work alongside history and art students from Brighton and Sussex Universities on exciting projects that have been linked to our topic on World War II. We've learnt about the importance of animals in the war, how Alan Turing cracked the Enigma code and how battle ships were camouflaged using stripes and patterns.