Year 6
Welcome back to what promises to be a fun and action packed term for year 6. Click here for our autumn term topic web and please don't hesitate to ask us any questions about any aspects of the curriculum. Keep your eyes peeled on our page as we'll be sharing with you some of the exciting learning that we'll be doing over the next few months.
Pupil Voice
"I enjoy helping staff and other children because kindness is one of our core values." Matthew
"Maths can be challenging but fun; I use the working wall to help me find the answer." Josephine
" I enjoyed the residential because we did things we'd never done before in life." Sama
"Making new friends and communicating with different learning partners is really nice." Carol
"Writing stories is my favourite thing at school.I love it when a new idea pops into my head." Evan
"The core values are important because they help to prepare us for life and keep us safe." Jazmine
"My friends help me learn because when I'm working on a challenging question they give me a clue." Max
" I enjoyed the residential because it was the opportunity of a lifetime and we explored ourselves." Caitlin
Brighton University Students work with Year 6
We've been really lucky over the last few weeks to work alongside history and art students from Brighton and Sussex Universities on exciting projects that have been linked to our topic on World War II. We've learnt about the importance of animals in the war, how Alan Turing cracked the Enigma code and how battle ships were camouflaged using stripes and patterns.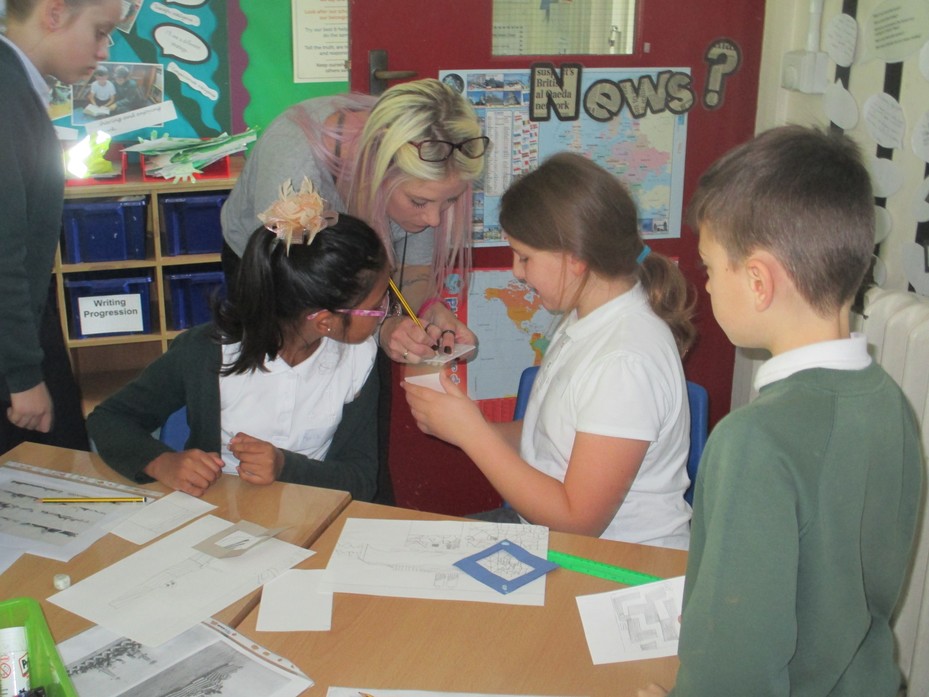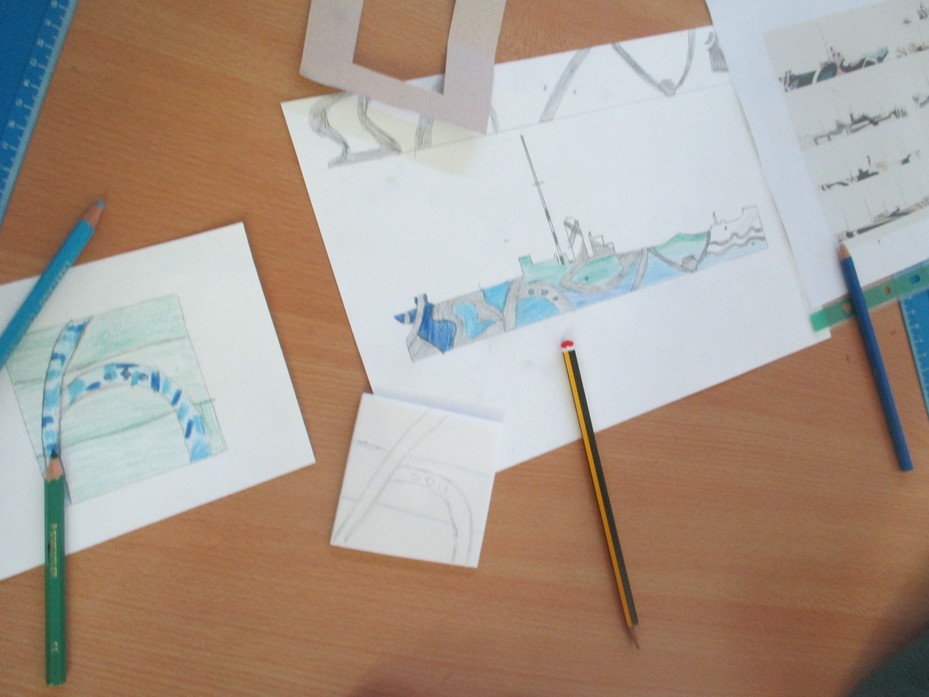 Year 5 and 6 Residential to Fairthorne Manor
Children from years 5 and 6 enjoyed a week long residential trip to Fairthorne Manor near Southampton in November. Our Carden Core values of respect, aspiration, safety, courage and kindness were demonstrated on numerous occasions as the children helped and supported each other to take part in a range of challenging and adventurous activities.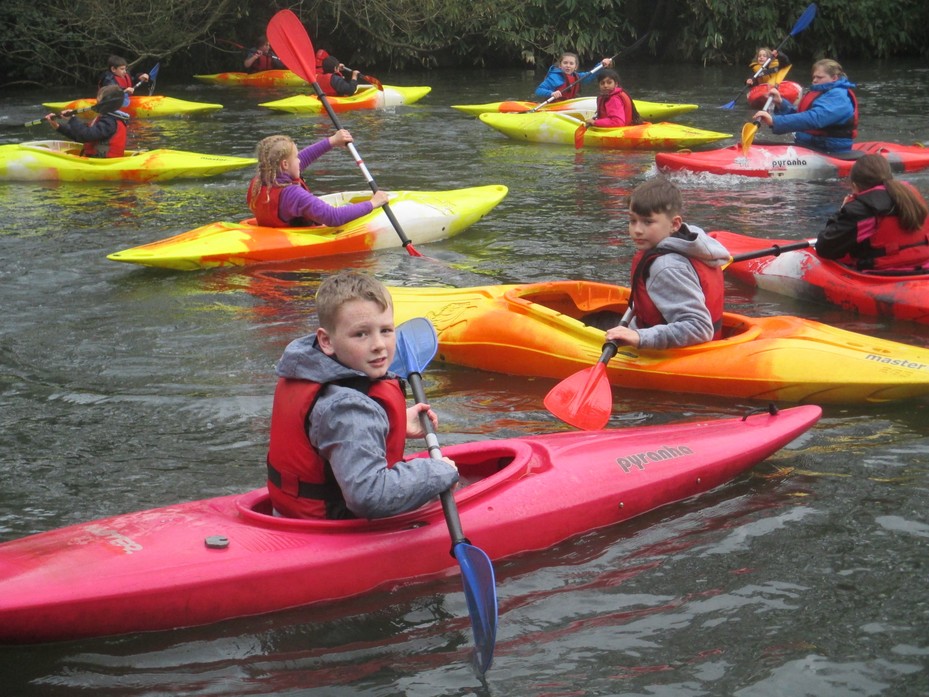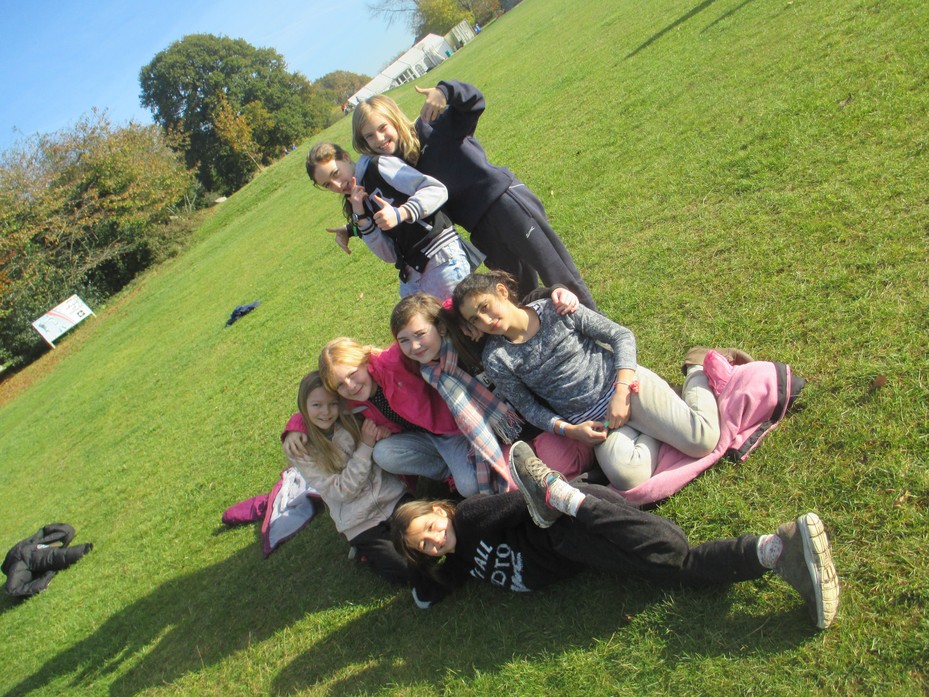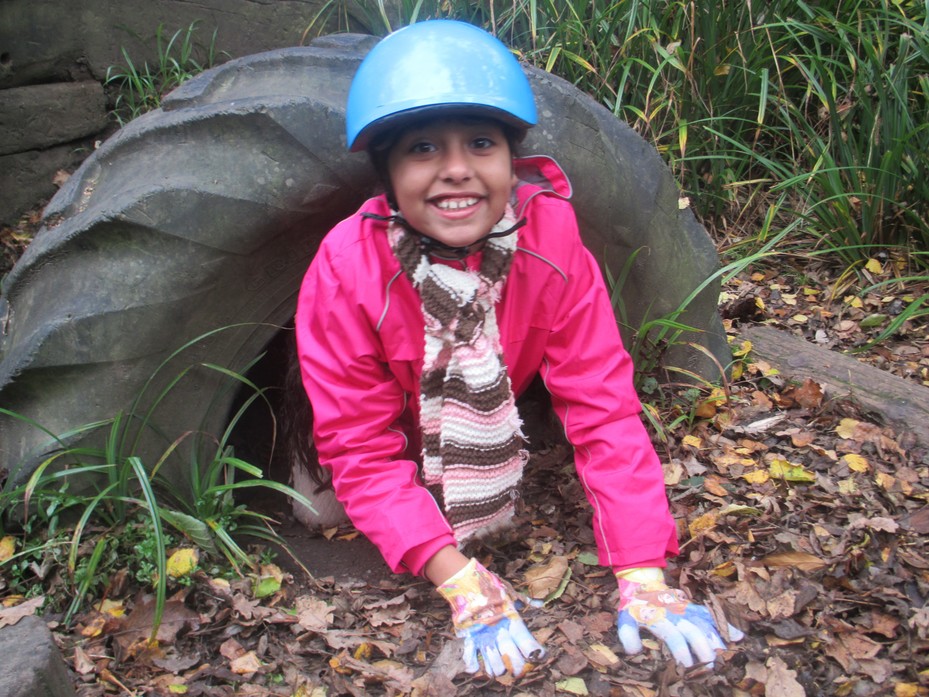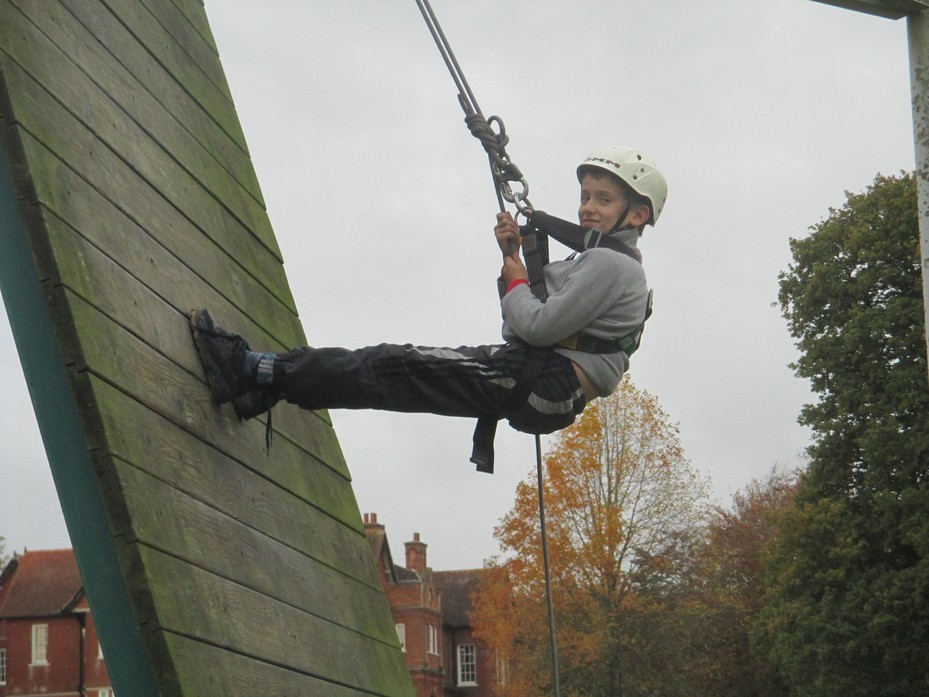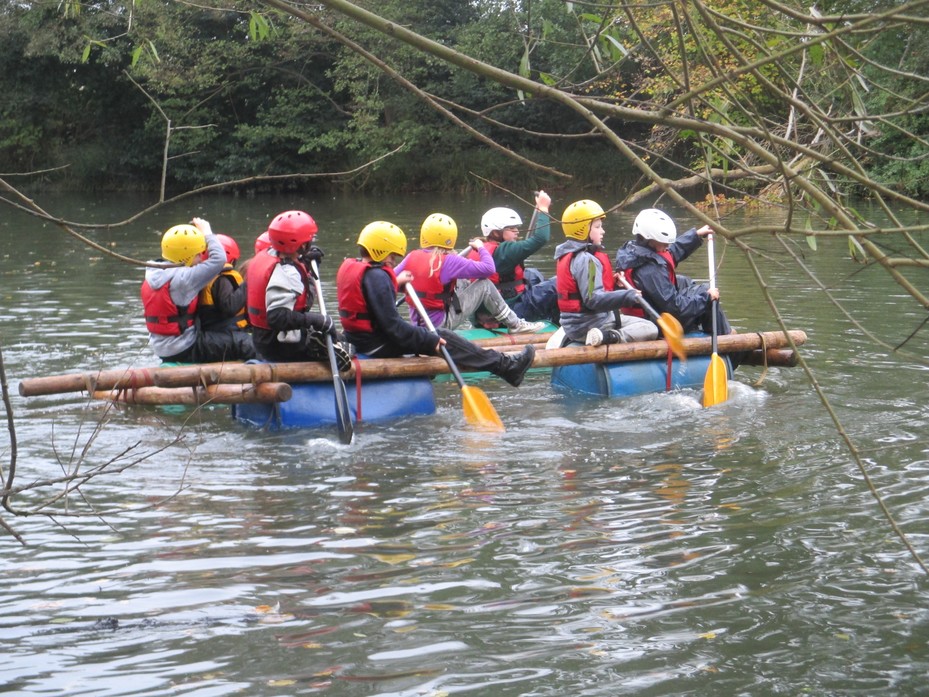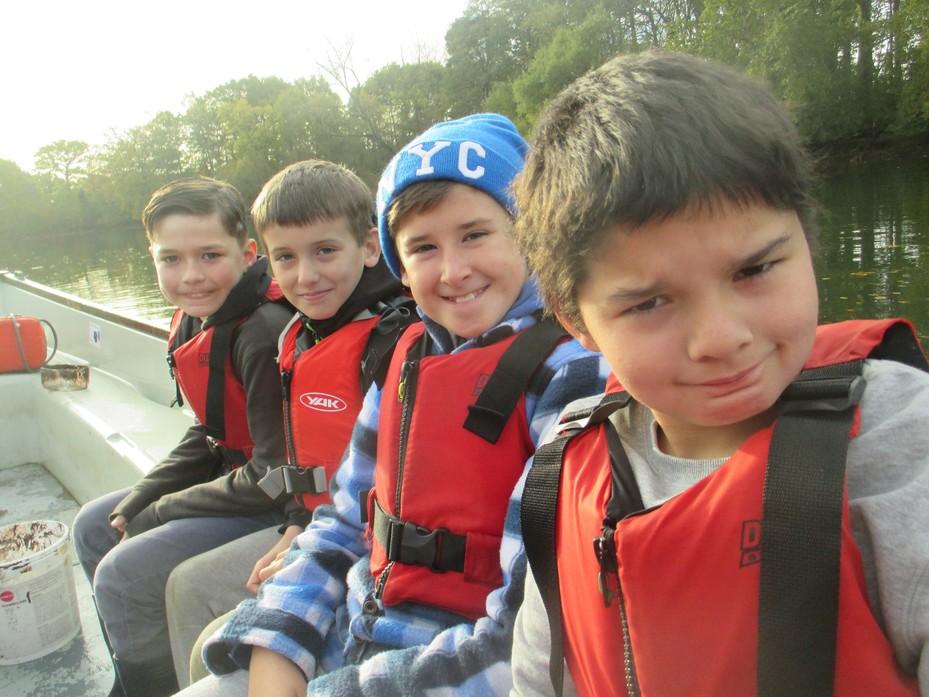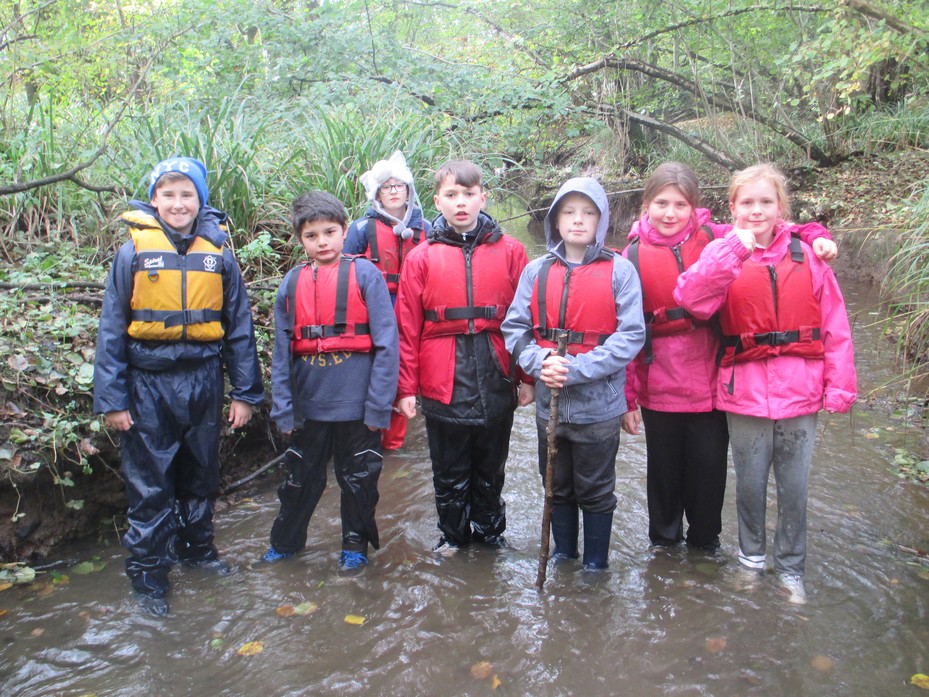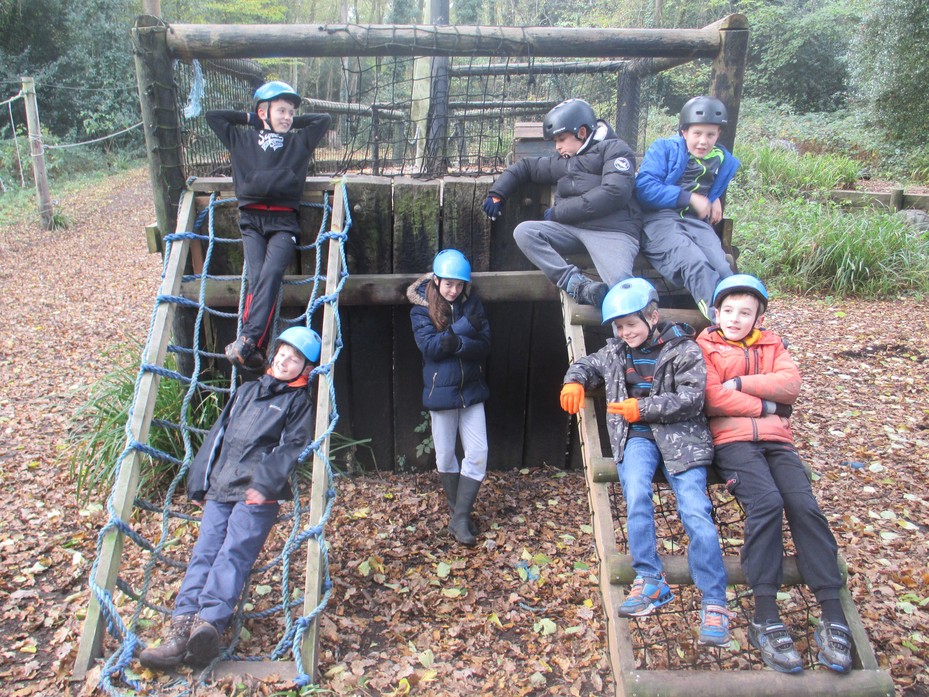 Newhaven Fort
A fun packed and educational day was had by all when we visited Newhaven Fort as part of our topic on WWII. Bravely battling the elements, we explored the ramparts, gun batteries and extensive tunnel network. The exhibitions supported our learning from class and the Blitz experience simulator helped us to understand just how frightening the real thing would have been.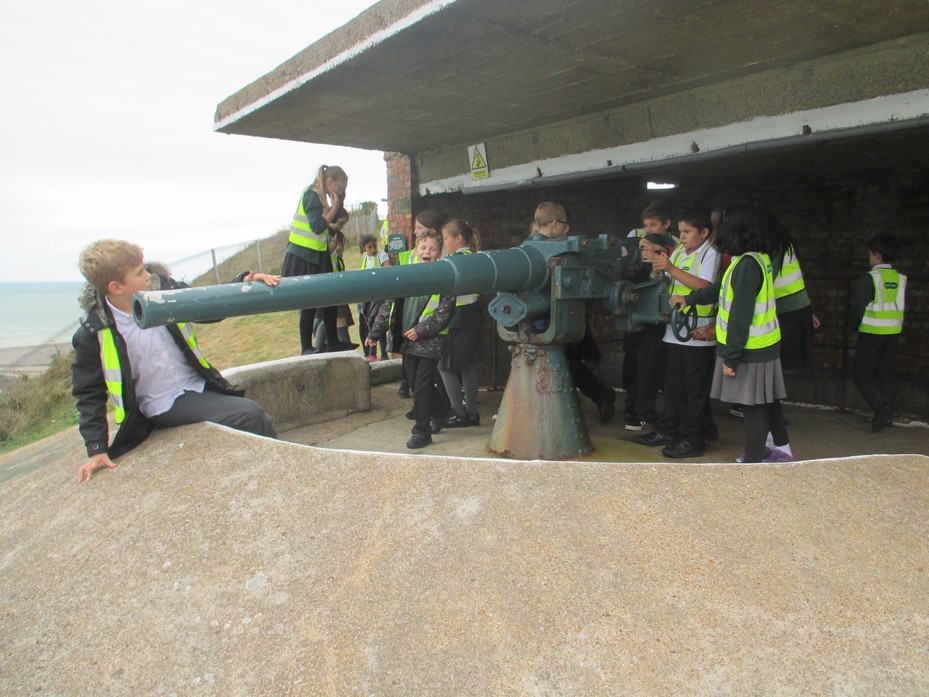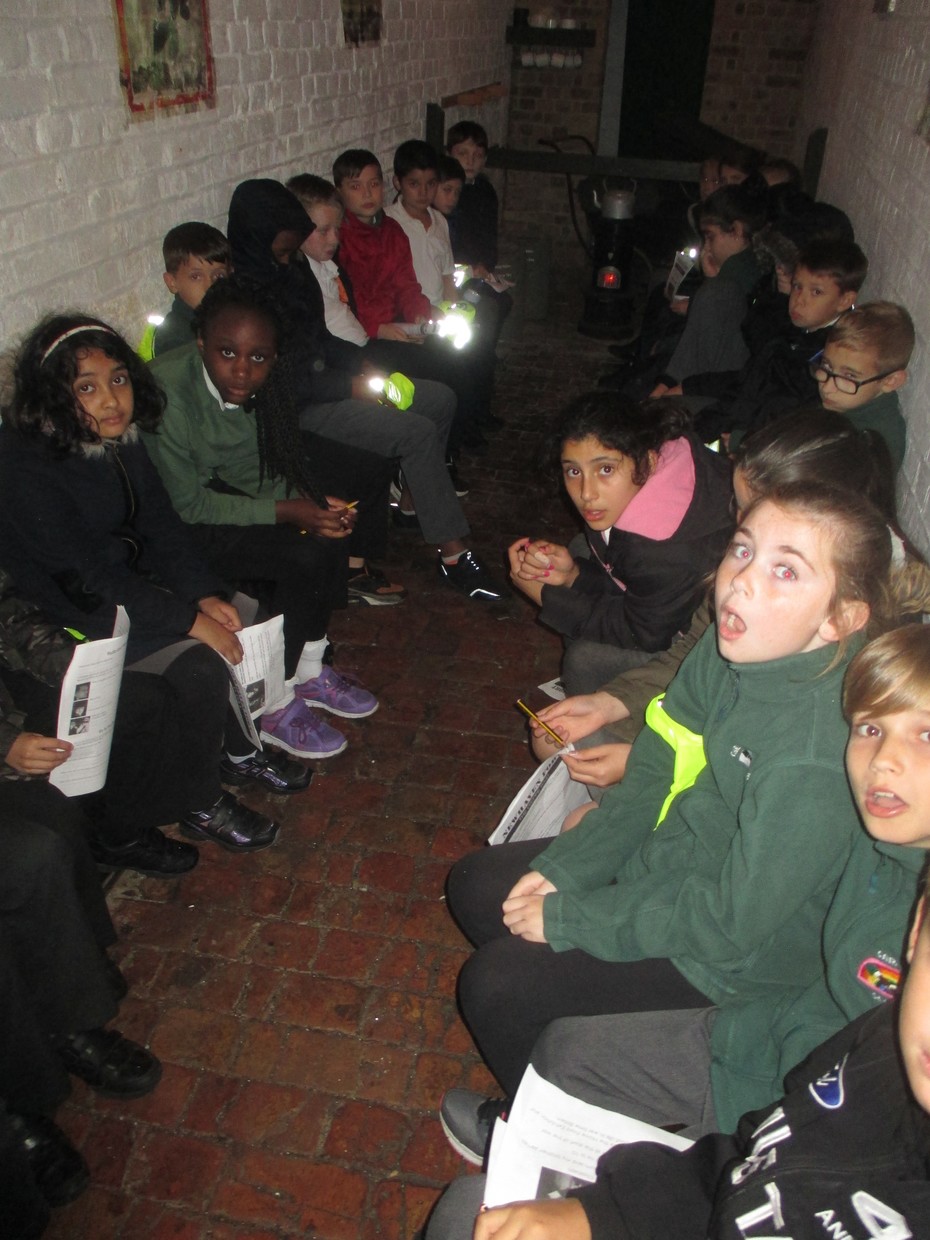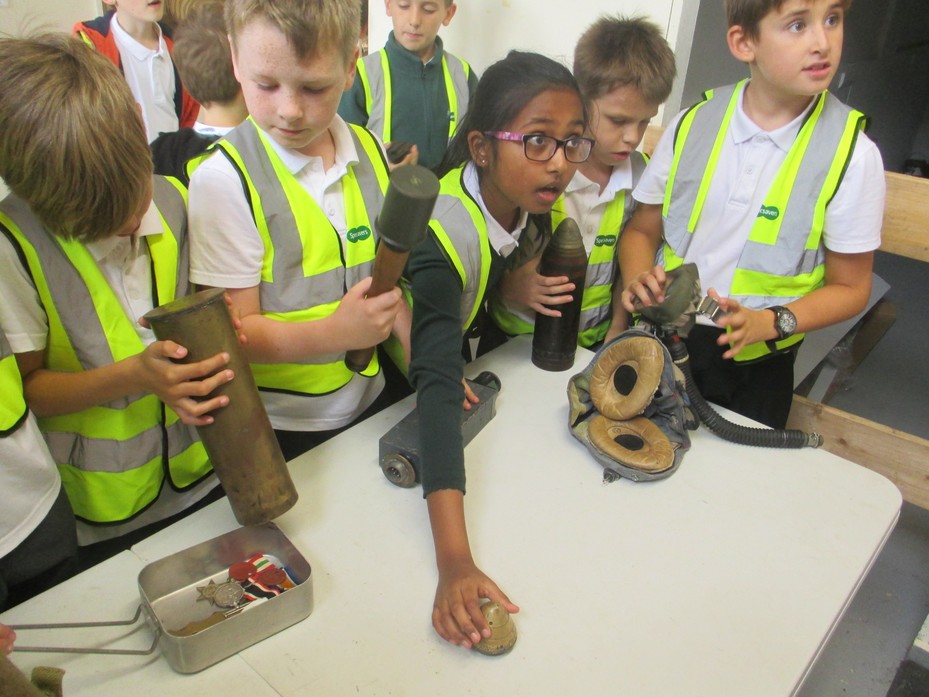 World War II Day
We enjoyed an immersion day to launch our topic on World War II by dressing up in wartime clothes and taking on different roles. We learnt to swing and jive, bake carrot biscuits using a wartime ration recipe and had lots of fun examining authentic artefacts from the period. However the highlight of our week came when we were visited by Silvia who had been evacuated from Manchester to Blackpool as a child. It was fascinating to hear first hand of her experiences and adventures which helped us to write our own evacuee diary entries.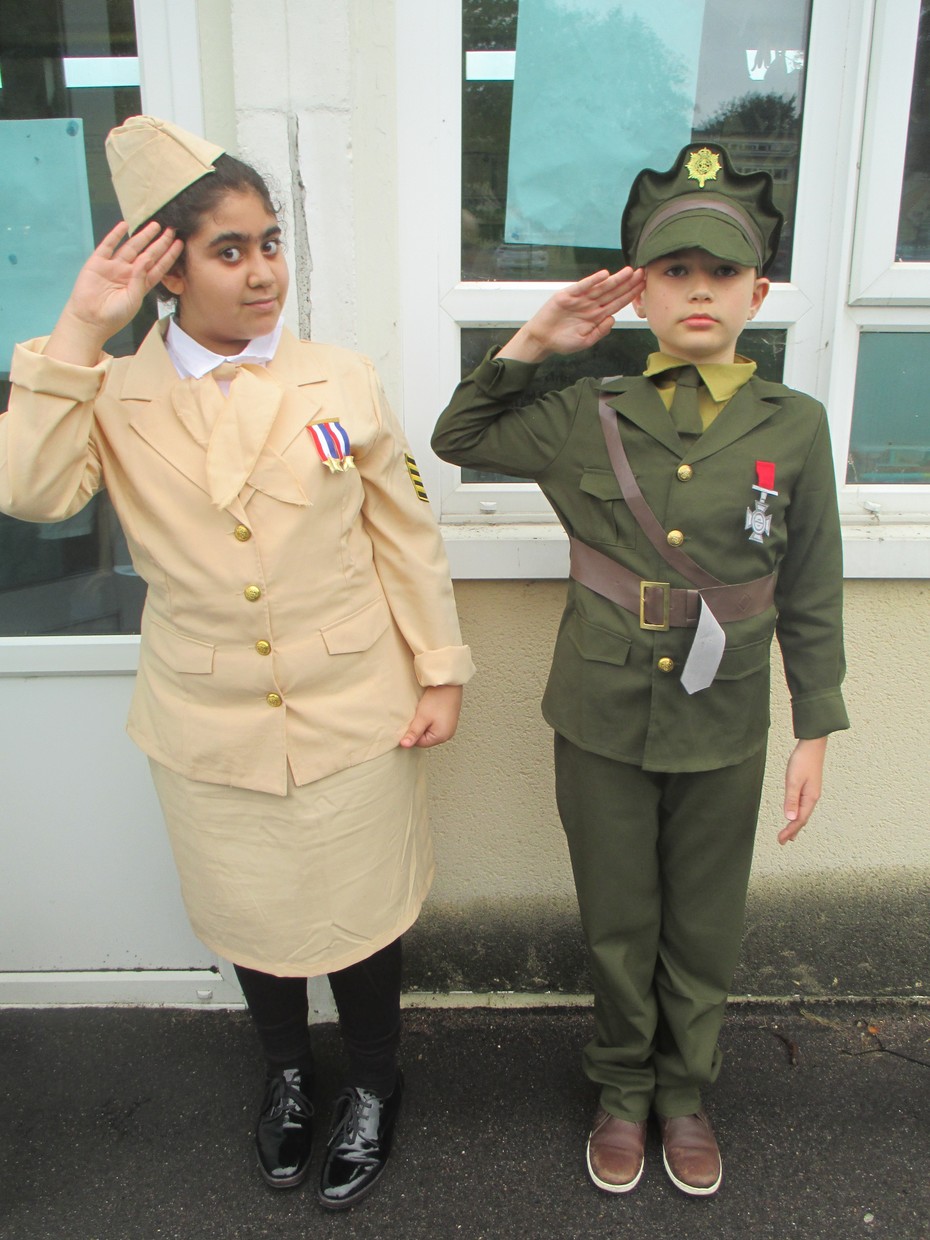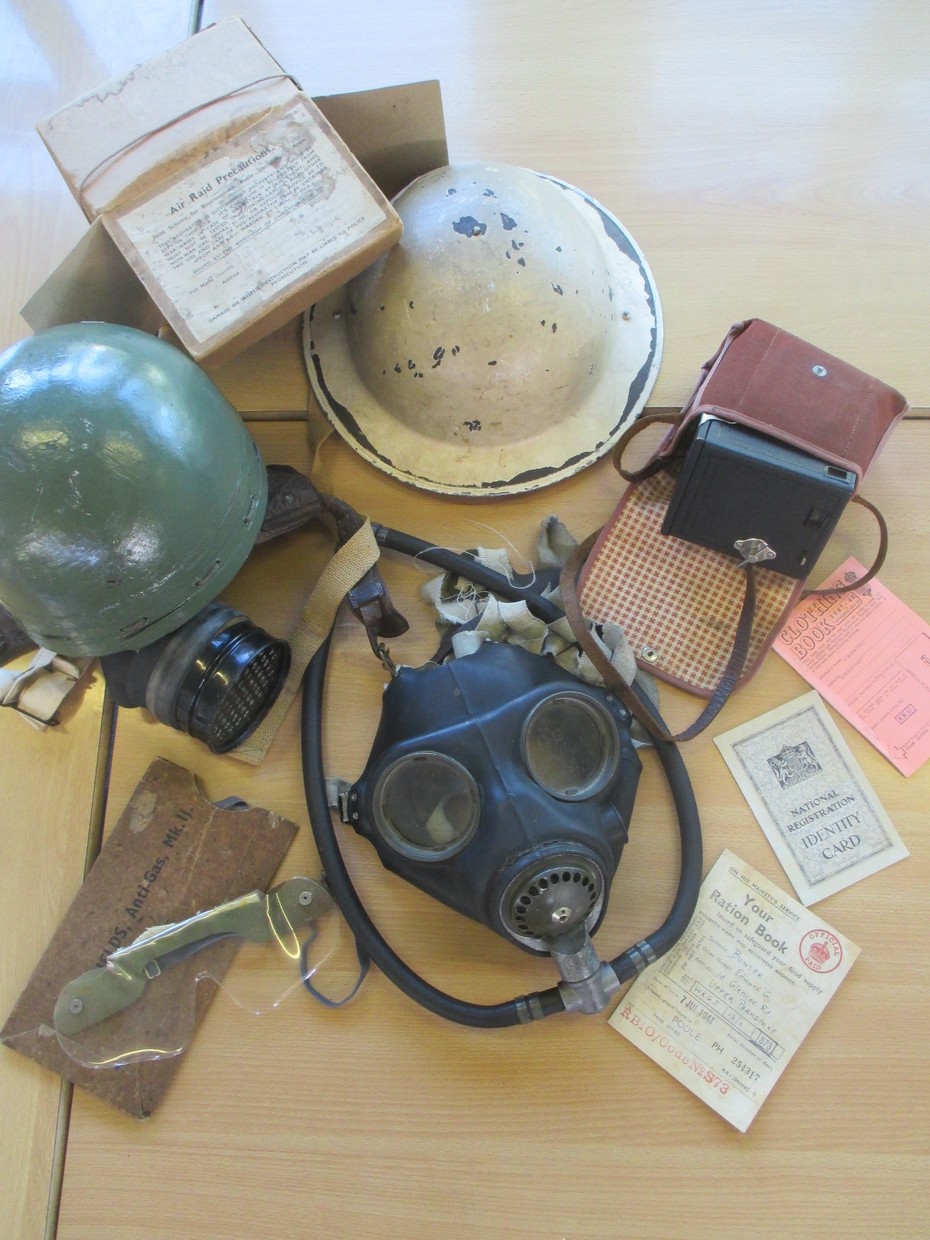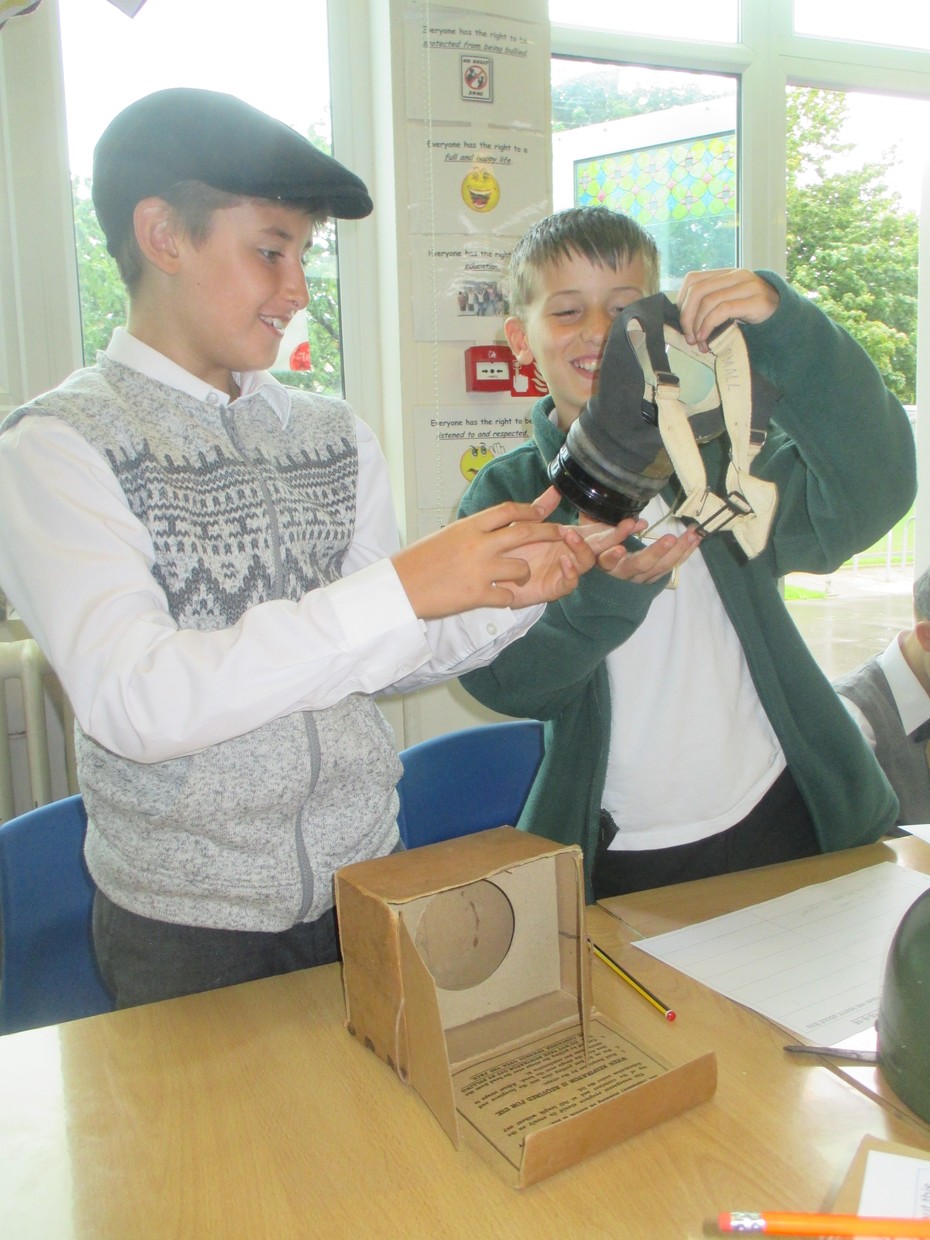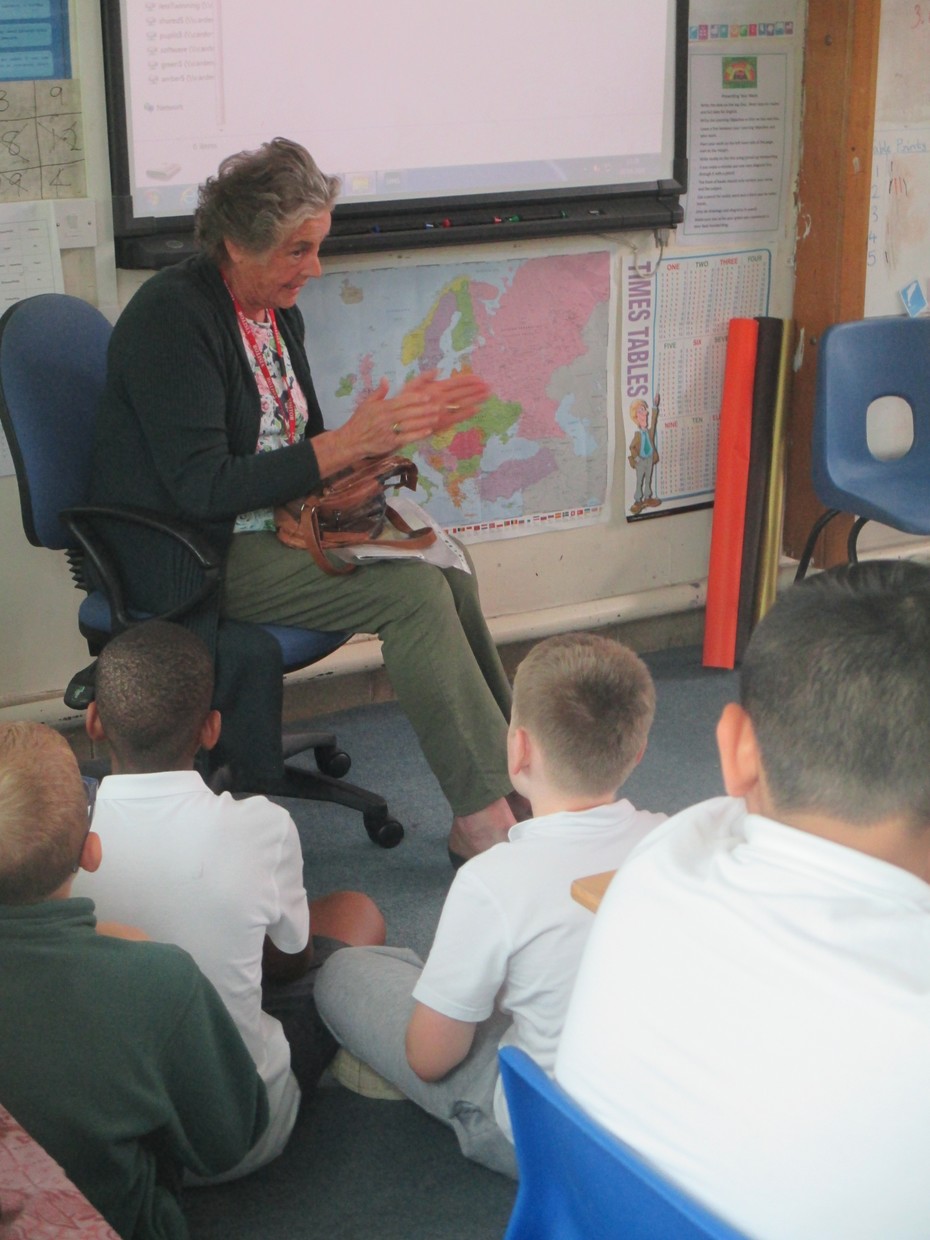 Year 6 Team Building
Year 6 developed their team work skills during our Tower building challenge. It was great fun and although we did not manage to successfully make many freestanding towers, we were very successful at using our learning journey skills to work well as part of a team. The Year 6 teachers were very impressed with how well the children worked together like the bees, helped each other like the elephant and shared their ideas respectfully like the lion. Well done Year 6!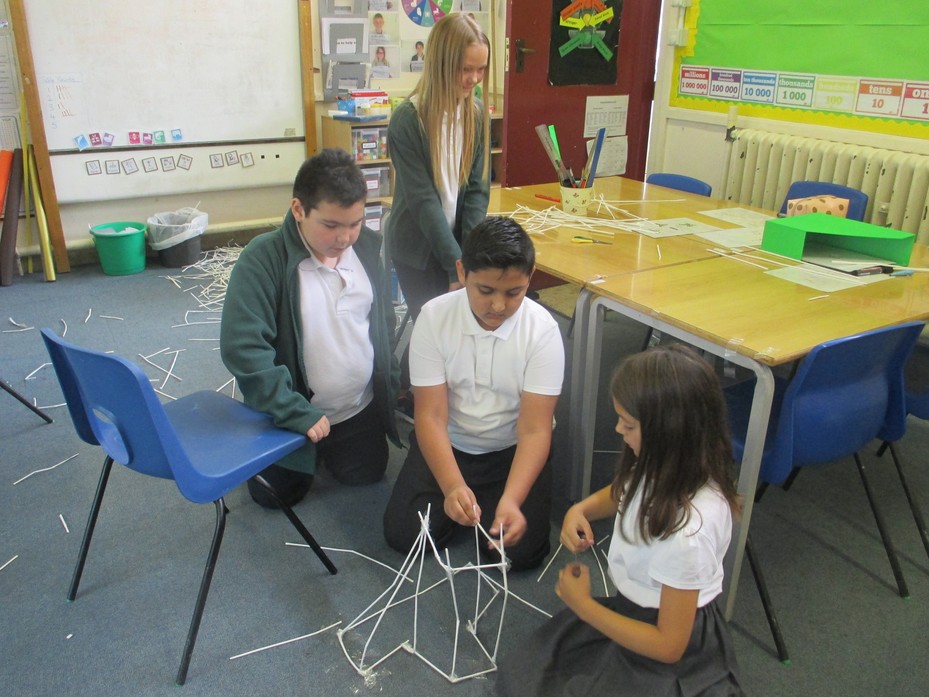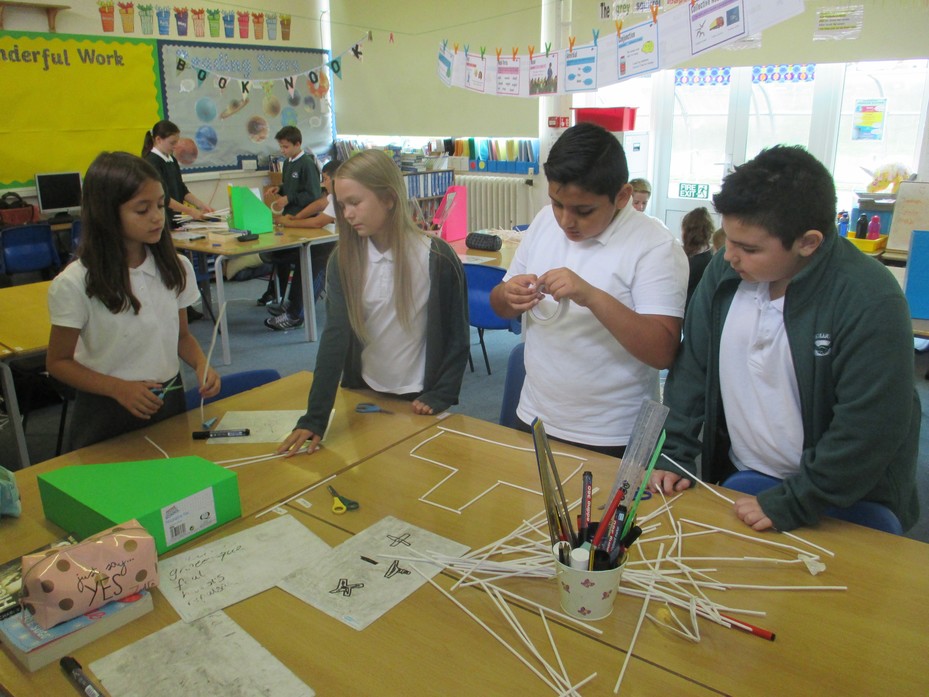 Trip to the Mosque
Year 6 enjoyed an amazing trip to one of Brighton's three Mosques as part of our topic on Islamic Civilisation. The children were able to consolidate prior learning and make links with previous lessons during KS2 RE day. This enabled them to further deepen their understanding of the many beautiful and peaceful Islamic practices thus enriching their overall educational experience. Both Imams were impressed by the level of understanding and maturity of the children. This visit gave the children the perfect opportunity to demonstrate not only Carden's Core Values but also the British Values of mutual respect for and acceptance of those with different faiths and beliefs.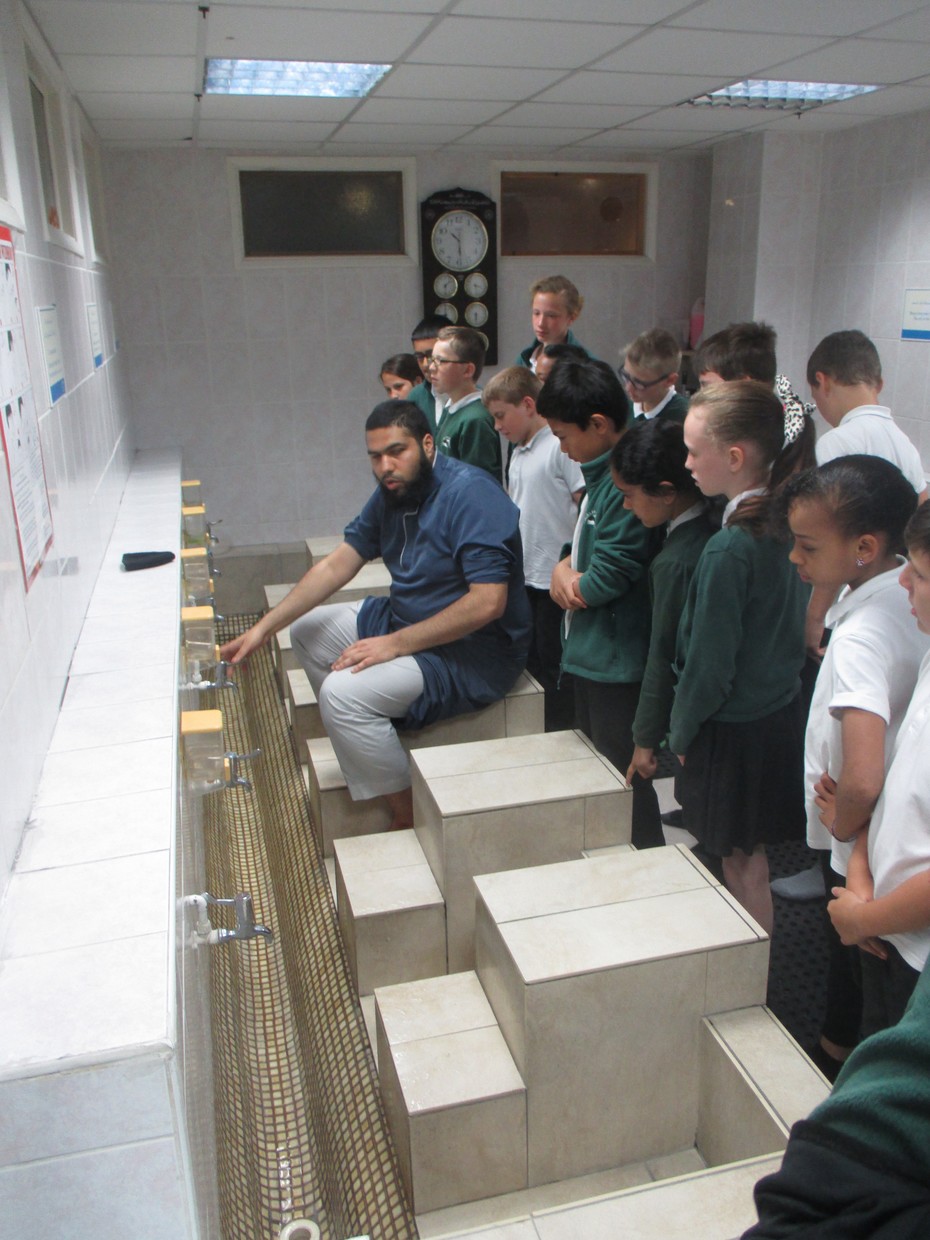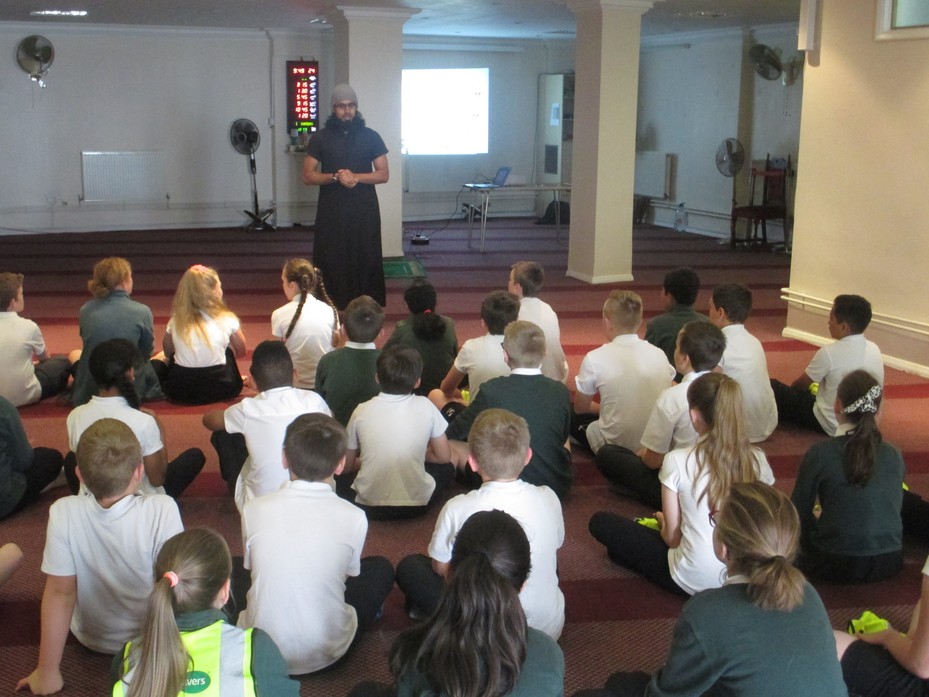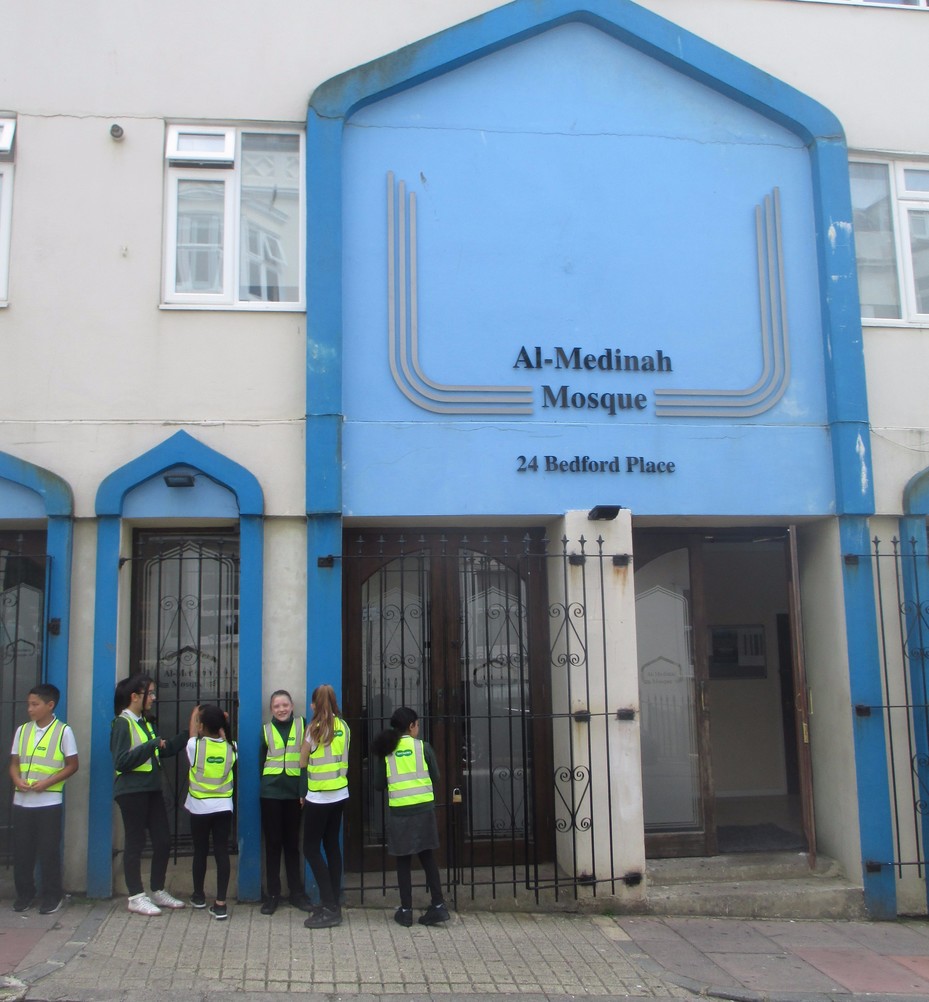 KS2 RE Day - Islam
The whole of KS2 took part in another successful RE day building upon the accomplishments of the past Judaism, Christianity and Hinduism days. Children were reminded of the many similarities between all world religions and listened to stories from the Koran that also appear in Judaism and Christianity. This allowed them to make links between the religions in a simple yet effective way. We explored the 5 Pillars of Islam, Ramadan, inside a Mosque, Islamic patterns and the sacred pilgrimage known as Hajj. As always, the children from different classes were kind, thoughtful and respectful towards each other thus embodying yet again the British and Carden Core Values.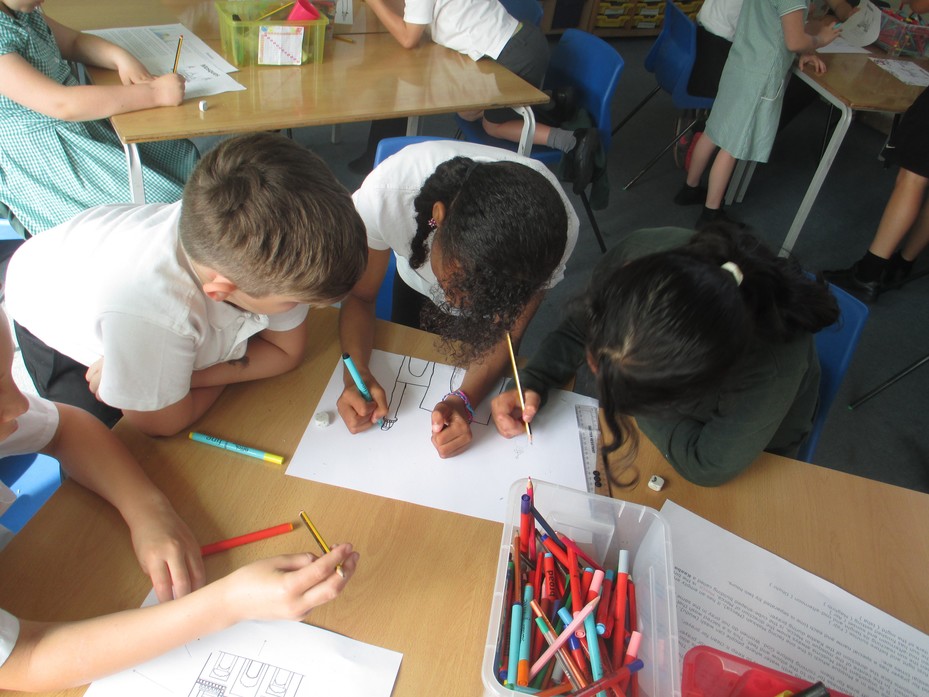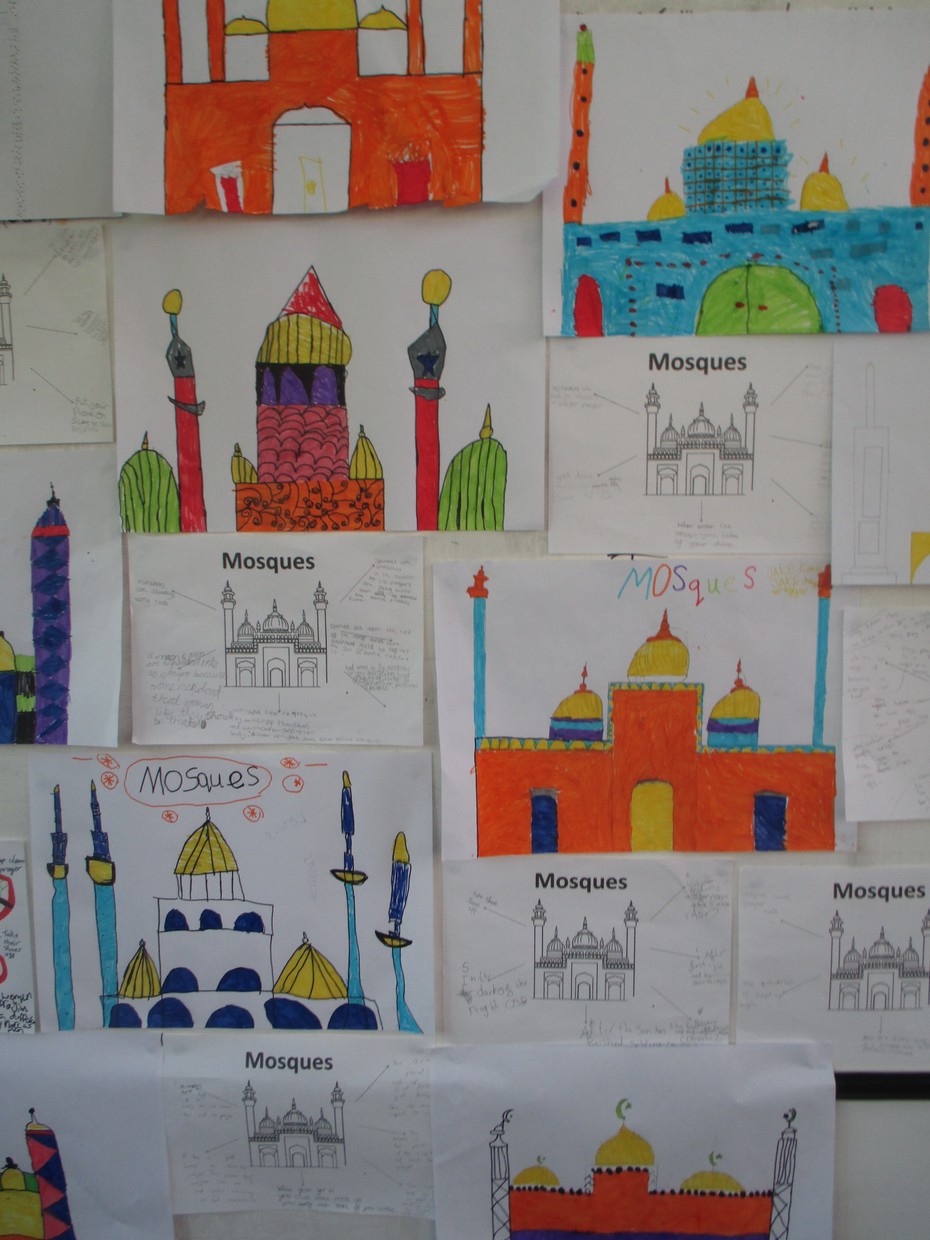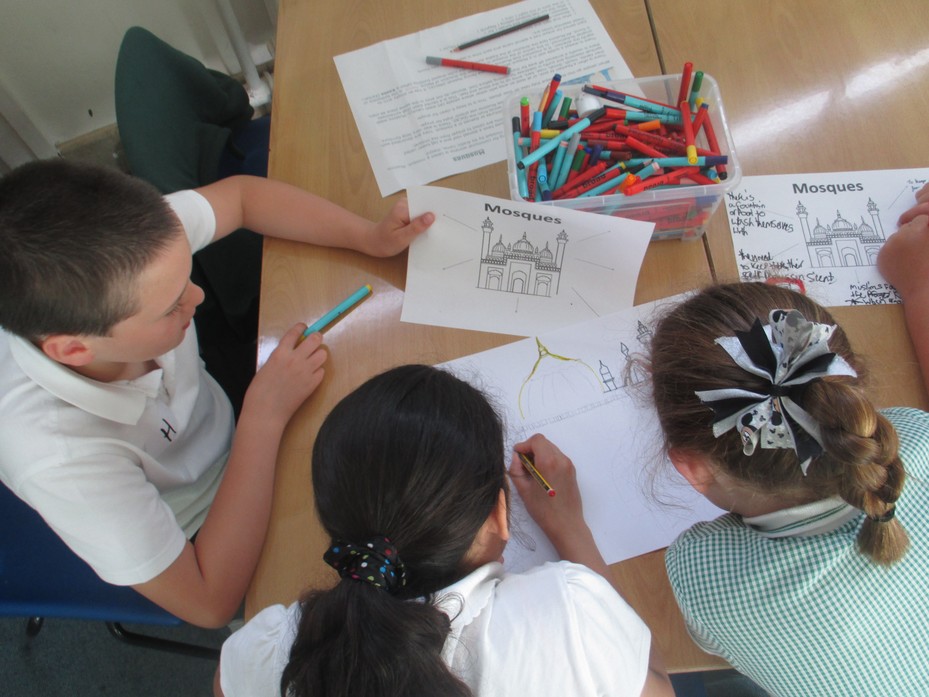 The Great Mountain Tourism Debate
Year 6 worked together in small groups and adopted the role of someone who lives in the Alps and affected by tourism. They researched their roles and points of view and then threw themselves into role by debating the pros and cons of tourism in the mountains. This was then used as a stimulus to write persuasive and balanced pieces of writing.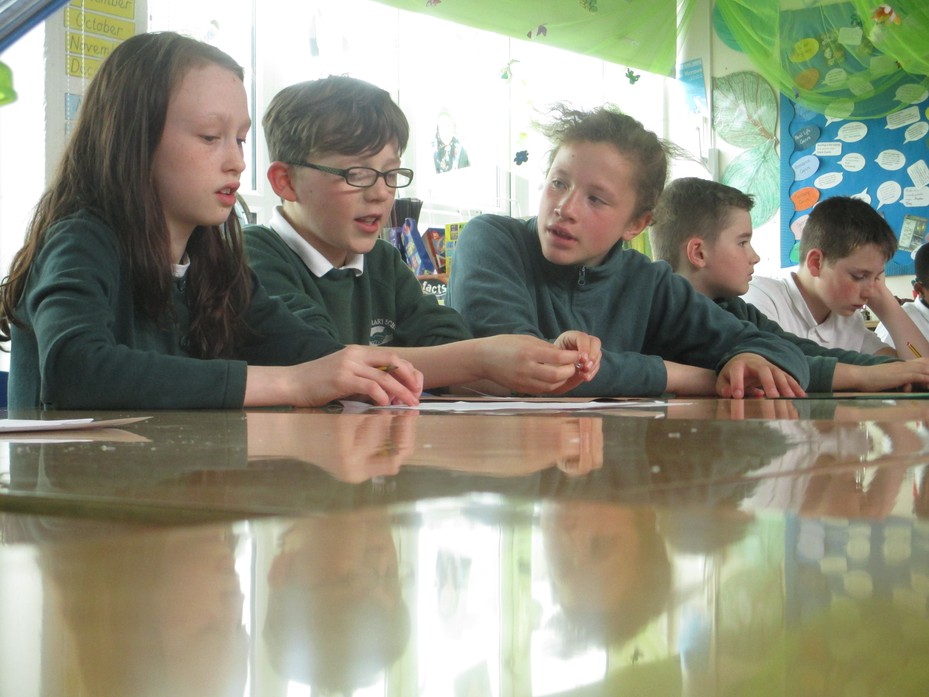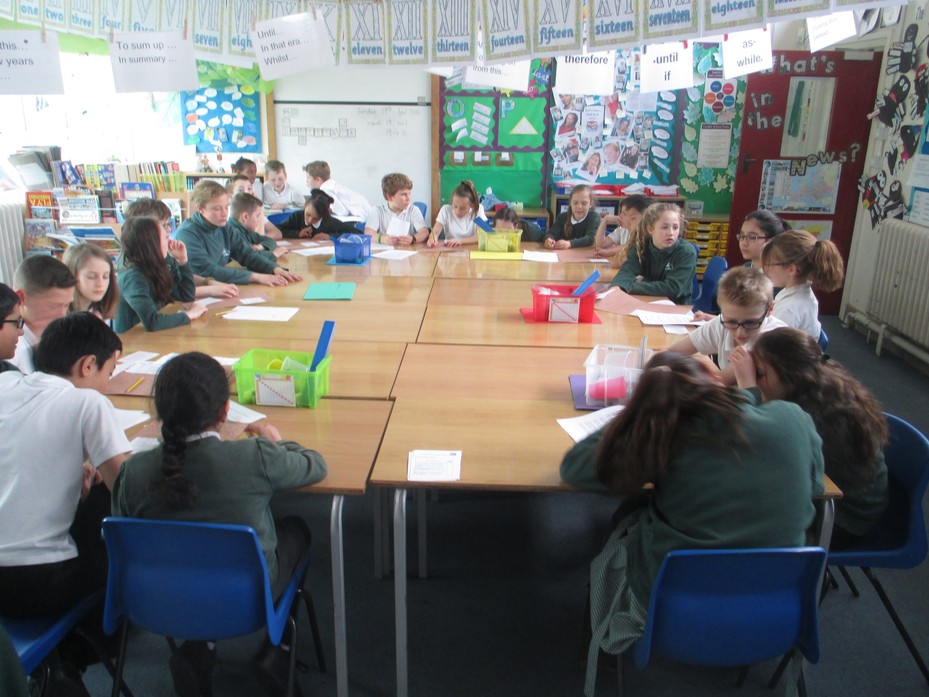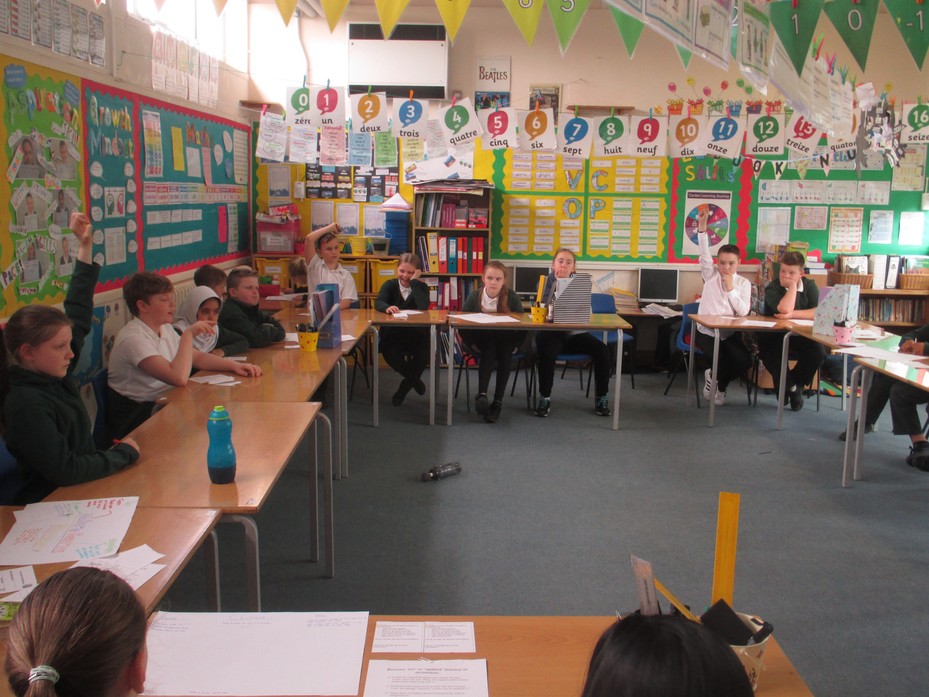 Wilderness Woods
To support our science work on evolution and adaptations year 6 visited Wilderness Woods where we were able to experience first hand the many wonderful aspects of life in a British deciduous woodland. Children took part in a woodland trail and also had the opportunity to put their team work skills to the test by working together to construct a shelter. The day was a huge success and provided the wonderful stimulus to produce some fantastic writing when we returned to school. In addition, it was a well earned break from SATs revision and a chance to be out in the sunshine and fresh air all day.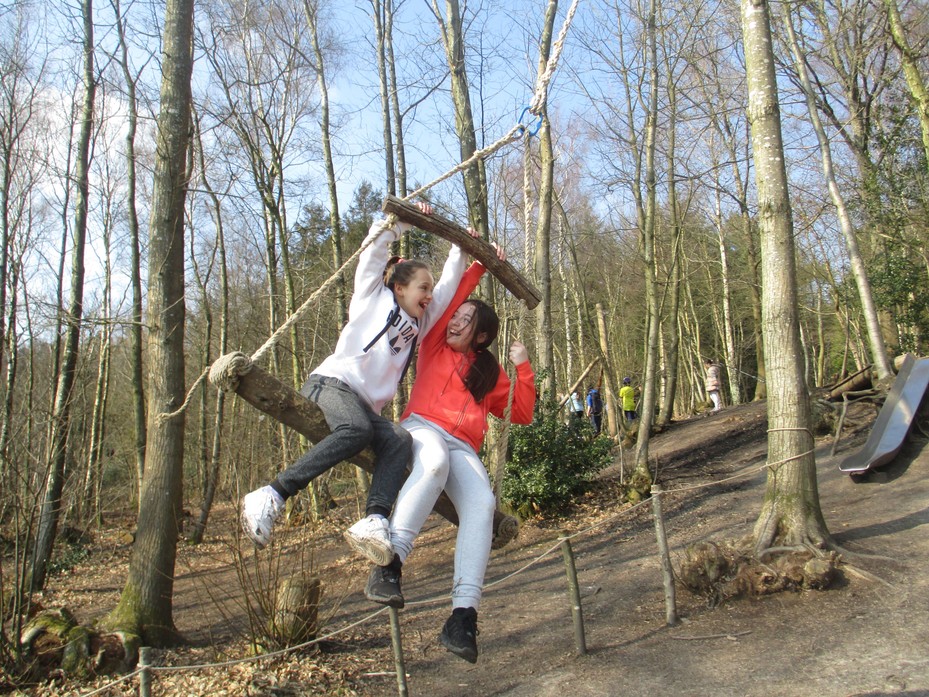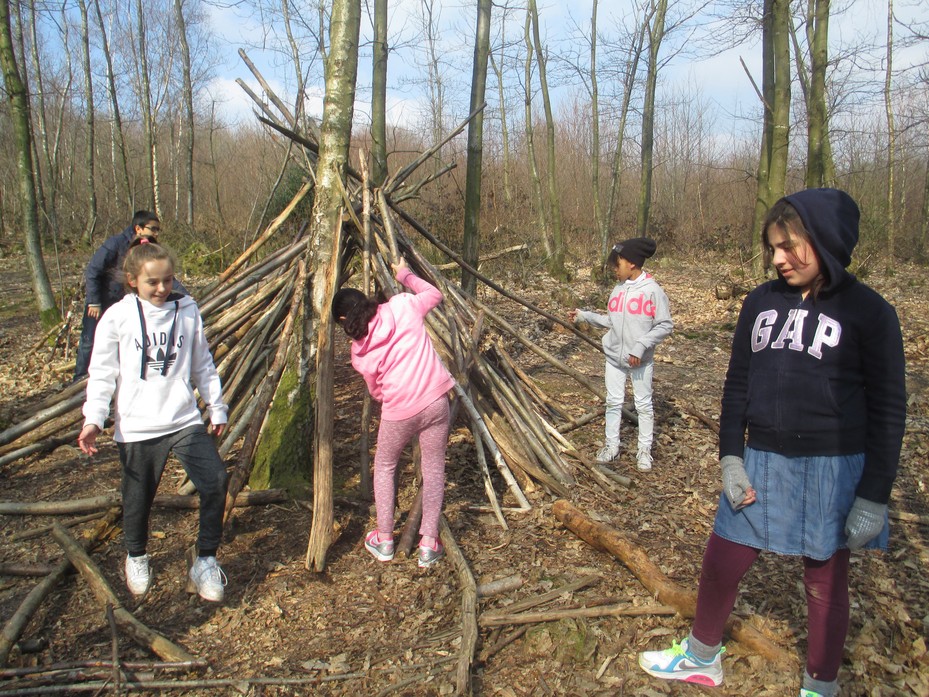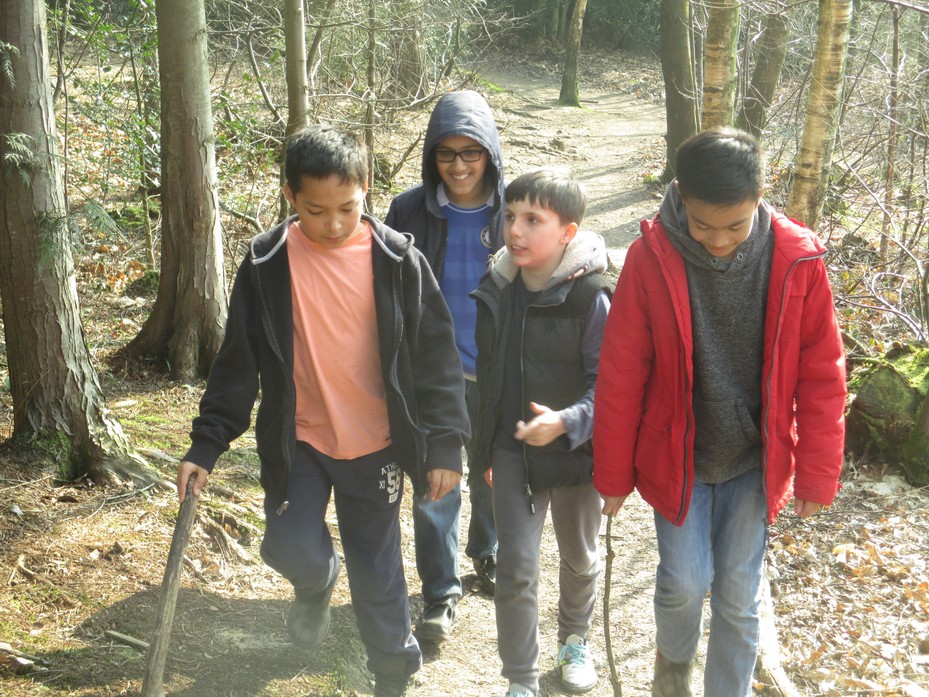 Holocaust Memorial Day
Year 6 pupils represented the school spectacularly on Tuesday 26th January when they were one of 5 schools to take part in Brighton and Hove's Holocaust Memorial Day event at the Old Court House in Brighton. They were mesmerised by a dance/drama presentation from Hove Park students and listened to the story of one of the few child survivors Dorit Oliver-Wolff by students from Blatchington Mill High School. Carden pupils read an recount of their own visitor's experience from the work they produced which has been on display in the main foyer of Jubilee library all week. They spoke about the importance of acceptance and celebrating diversity, warning of the dangers that occur from prejudice and discrimination. Click here to watch a clip from Latest TV about the event.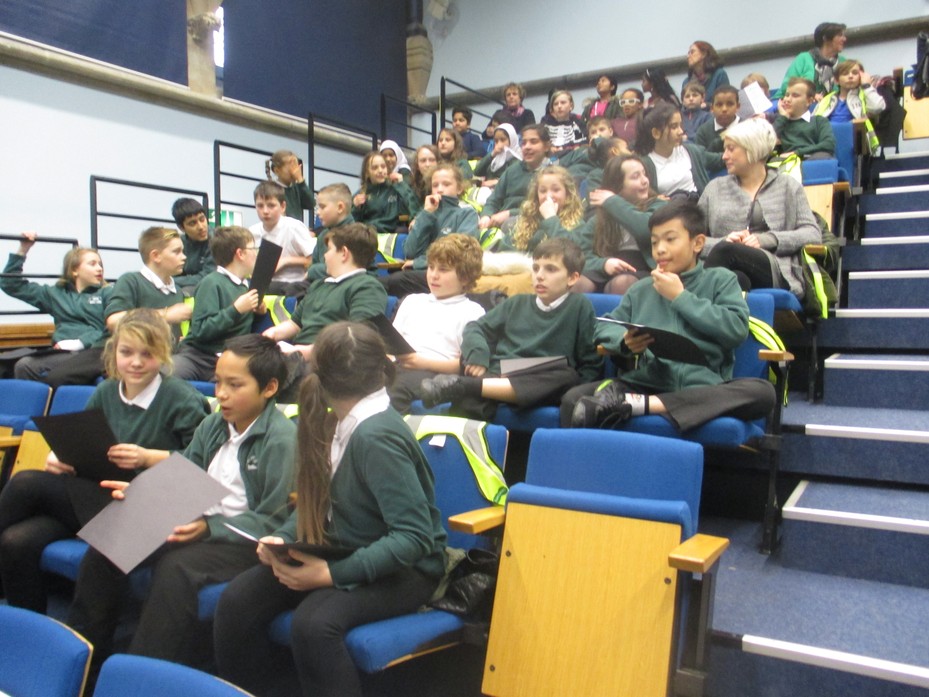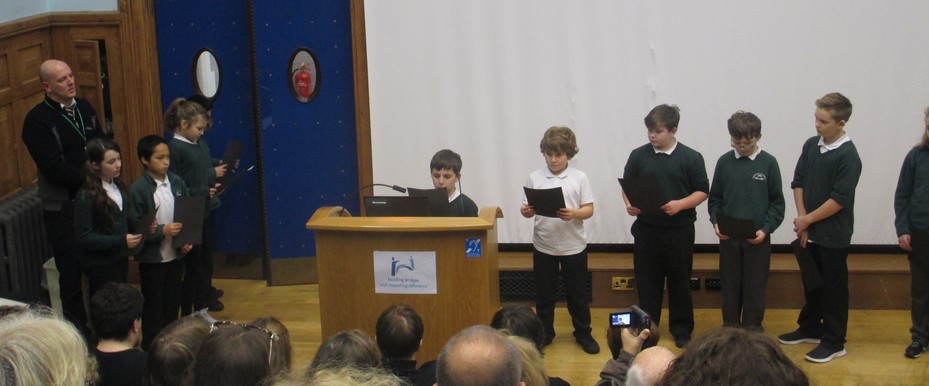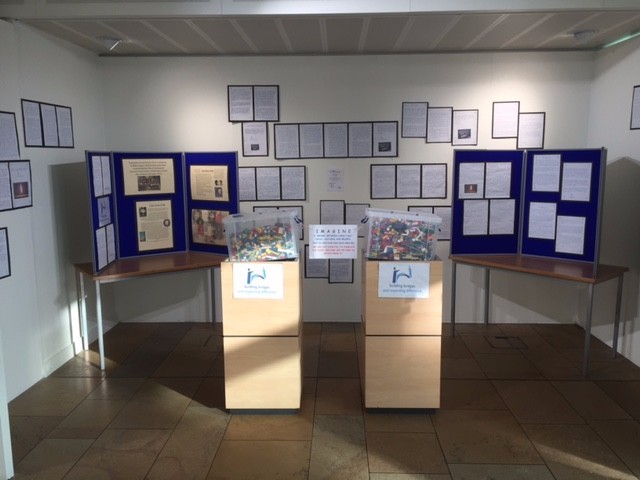 Black History Month
As part of our 1960s topic, we have been learning about the Civil Rights Movement in both the USA and UK. We have studied the lives of Martin Luther King, Rosa Parks and Paul Stephenson and how they challenged prejudice and discrimination. We worked together to plan, create and play educational board games for the 'Race to Equality.' In addition, we have learnt about the people of Brighton and Hove who overcame prejudice and contributed positively to our local community such as Walter Tull, Sake Dean Mahomed and the many nurses who arrived in Brighton and Hove in the 1960s from parts of the Commonwealth.