Year 3
Welcome back to school with what promises to be a truly fun and action packed term. Click here to see our topic web for this term and don't hesitate to ask us questions on any area of the curriculum. Keep your eyes peeled on our page for some of the exciting learning we'll be doing here in Year 3 over the next few weeks.
Over the course of Autumn term this year we have learnt to write diaries, letters and information texts, all linked to our superb Stone Age Topic.
We have been taking advantage of our fabulous outside space to create Stone Age cave art. We also celebrated Bonfire Night and Diwali by creating giant chalk displays to brighten up our Autumn!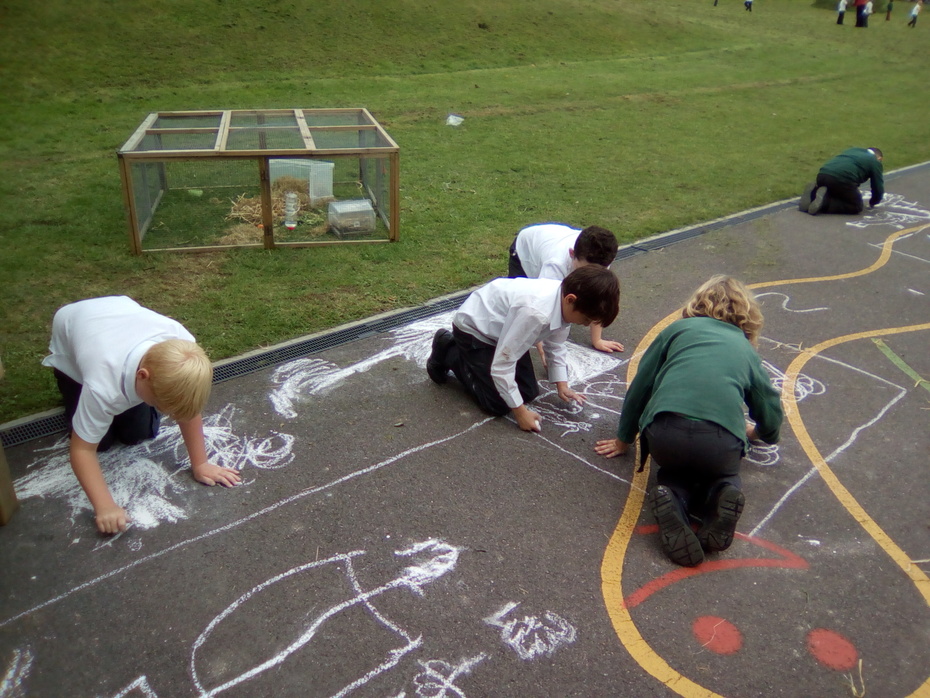 Year 3 have been learning about light and shadow this term. Next we will be learning about rocks and soils and volcanoes!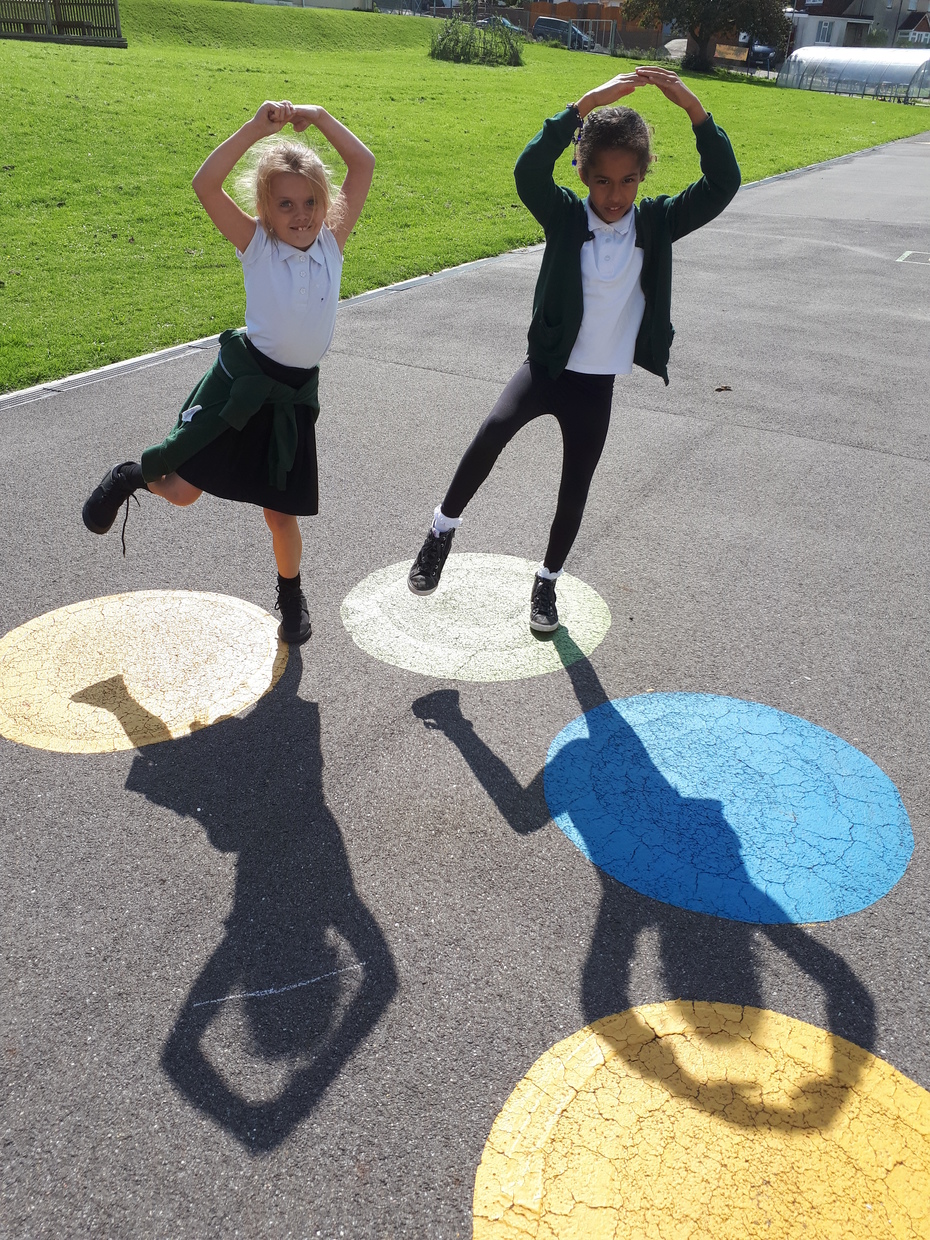 We have had a fabulous term learning about the Stone Age and studying texts by Raymond Briggs. We have even written diary entries as a Stone Age child!
Pupil Voice
"I have enjoyed phonics because I like learning new words to use in my writing." Aidan
" I love playing bingo in maths as it makes learning fun!" Muzhgan
"I have liked maths division and being given challenges." Arvin
"I like art because we get to be creative." Aisha
"I have loved learning about the Stone Age and having a visitor come into school." Lilly
"Digging deeper challenges us and is sometimes tricky to to do!" Nadia
"I think that children are friendly at Carden." Lilly
"When someone is feeling lonely at school, other children will play with them." Aisha and Adele
"Learning new spellings has helped me to improve my writing." Nillam
Stone Age to Iron Age
It's full steam ahead in Year 3 at the moment. We have been hurtling through the Stone Age, arriving at the Iron Age.
Last week we became historians and discovered fascinating facts about the Druids. We tried out some of their hobbies such as palm reading, writing in runes, creating our very own gods and goddesses, as well as dressing for the occasion with crowns made from the natural environment!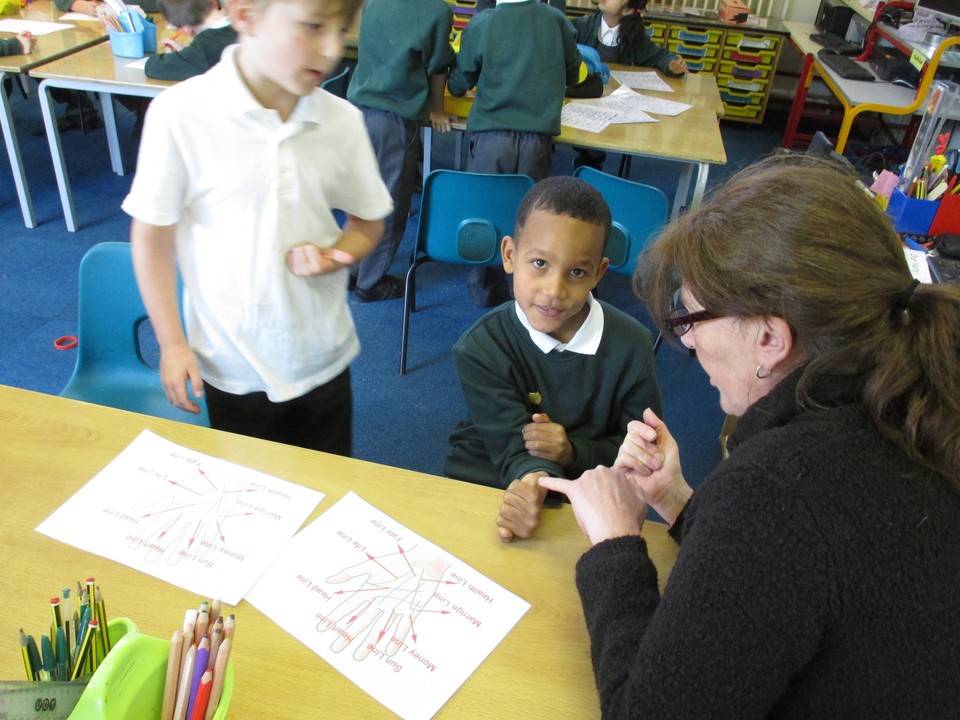 In Science, we are hurtling through the Earth, starting at its fiery hot inner core all the way through to the crust. We made our own earth models so we could see how the Earth is made up with it's different layers.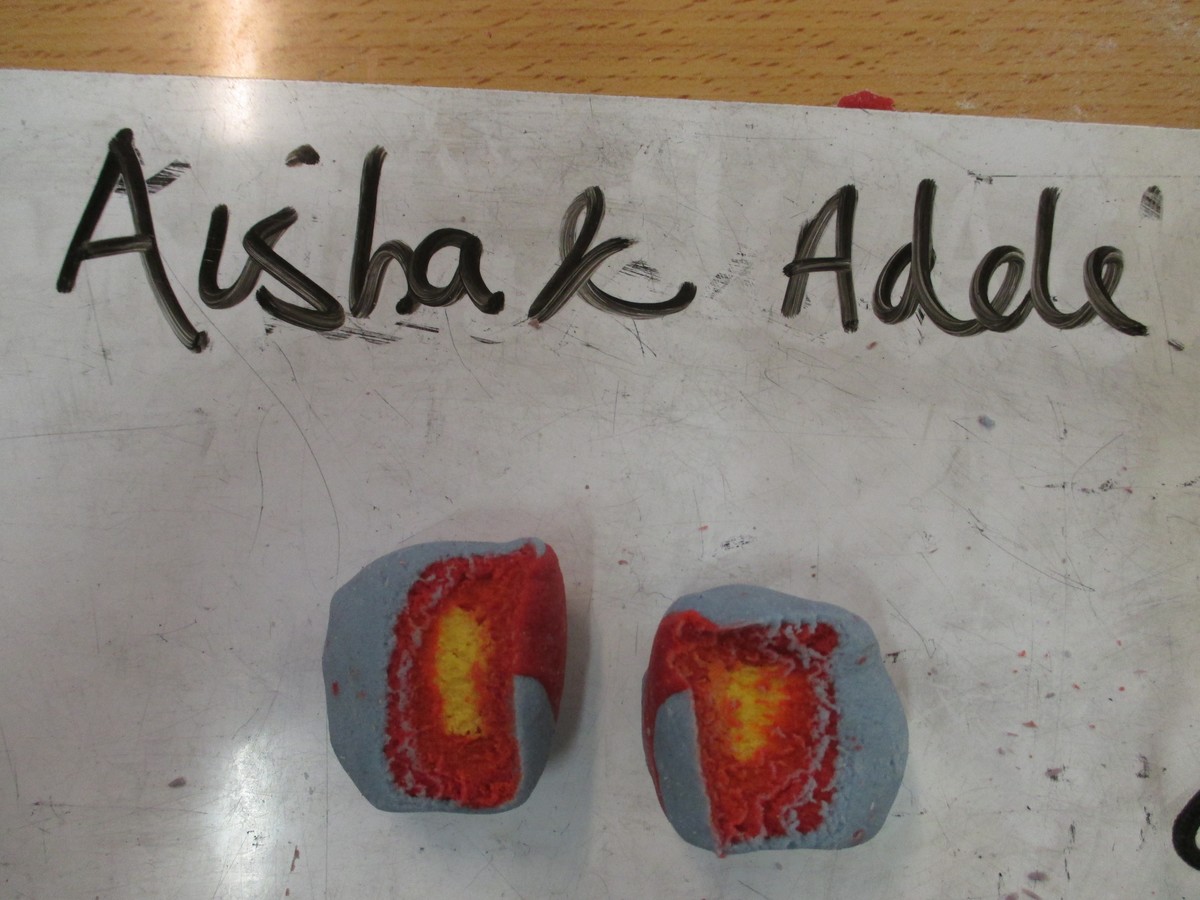 In the upcoming weeks we will be exploring volcanoes and what causes them. We have exciting investigations and experiments planned so watch this space!
The Stone Age
Year 3 got off to a stunning start this week with their visit from Ug - our Stone Age friend! He took us on a historical journey from the Stone Age through to the Bronze Age and Iron Age! He showed us weapons, clothing, food and how things were made. We took part in many activities such as a quiz, handling artefacts, hunting for mammals and we even got to build Stone Henge!

Our Stone Age Friend - Ug
We learnt so much about life in the Stone Age from our time travelling friend Ug.