Year 2
Kusama Art Installation
In our Art lessons we have been learning about Japanese artist Yayoi Kusama. We discovered she is obsessed with dots and have explored this in our own drawings, prints and digital art. In our final lesson we had the chance to recreate an installation she had made at the Tate, by covering a white space in round stickers. We had a lot of fun making a piece of art together as a year group.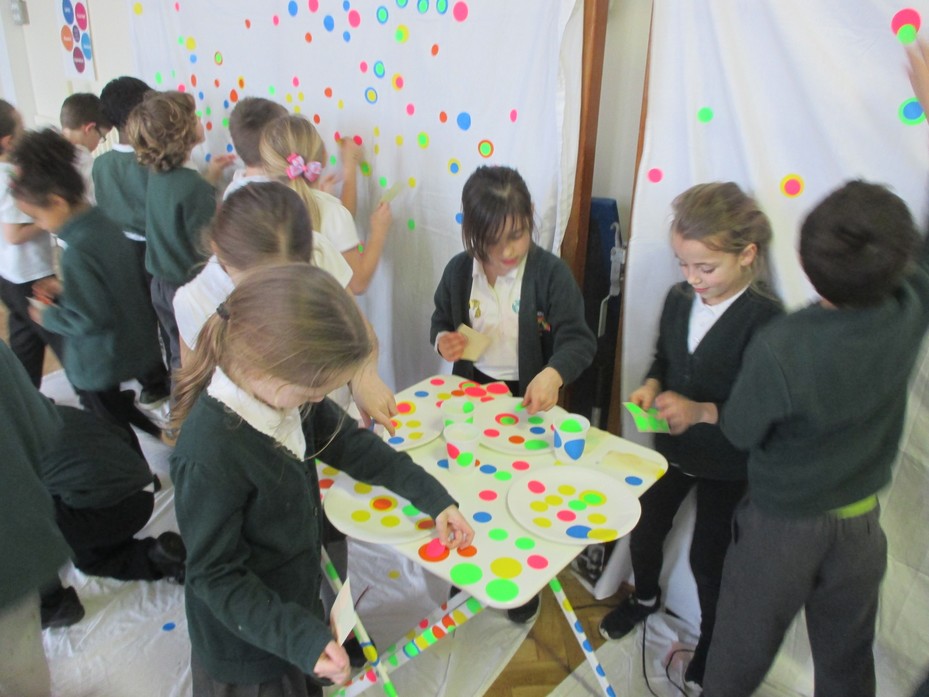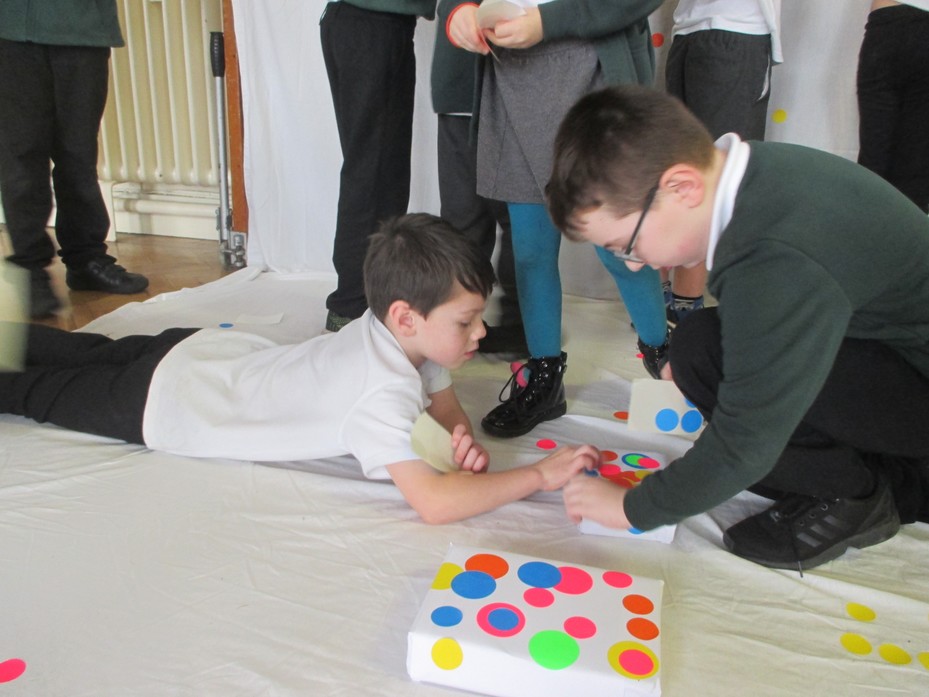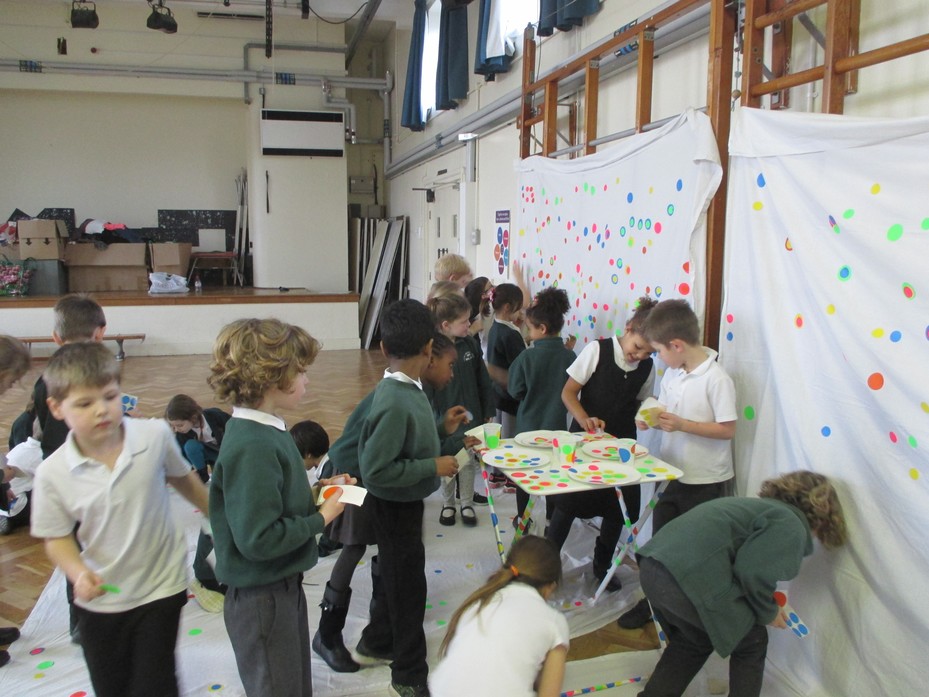 Beegu Science Experiments
We have been doing lots of learning around 'Beegu' by Alexis Deacon. This week we were very excited to receive a letter from Beegu herself. She asked us for help choosing materials to build a house. We tested 4 different materials for their strength, flexibility and how much water they absorbed. After our experiment we decided cardboard would be the best material for Beegu's house.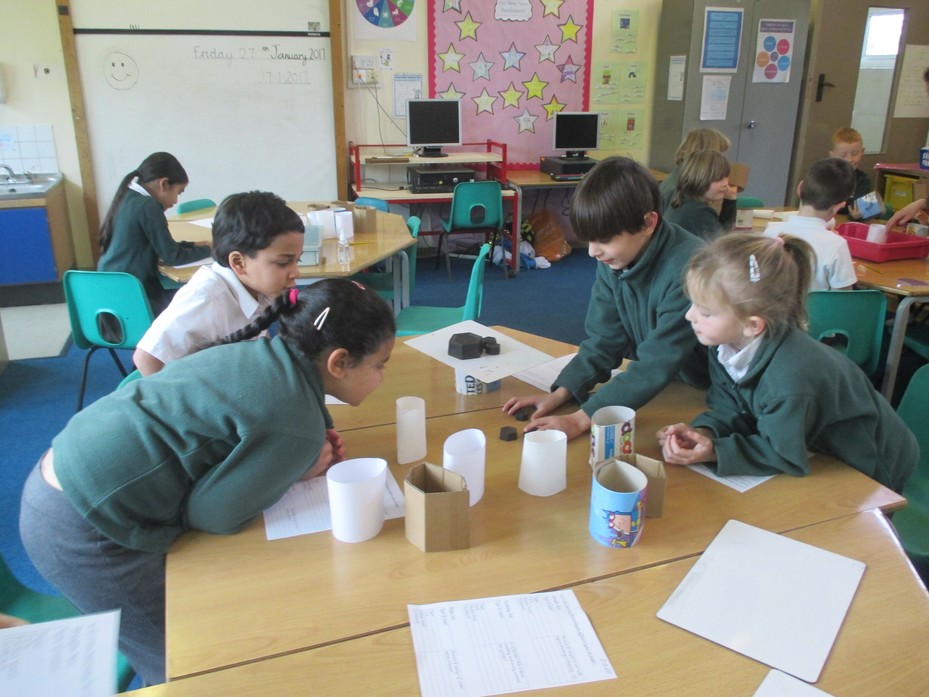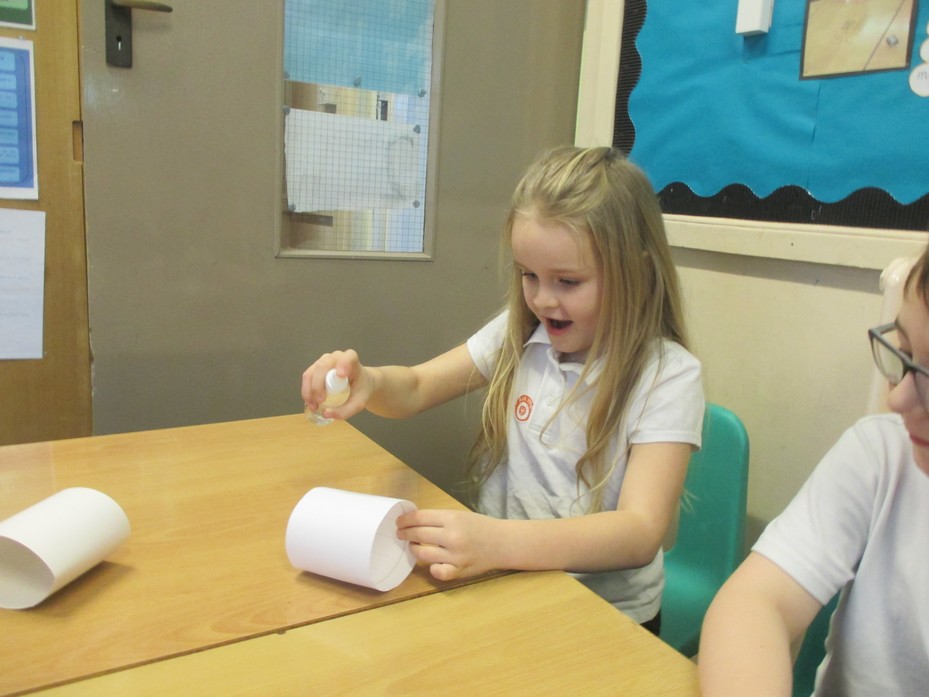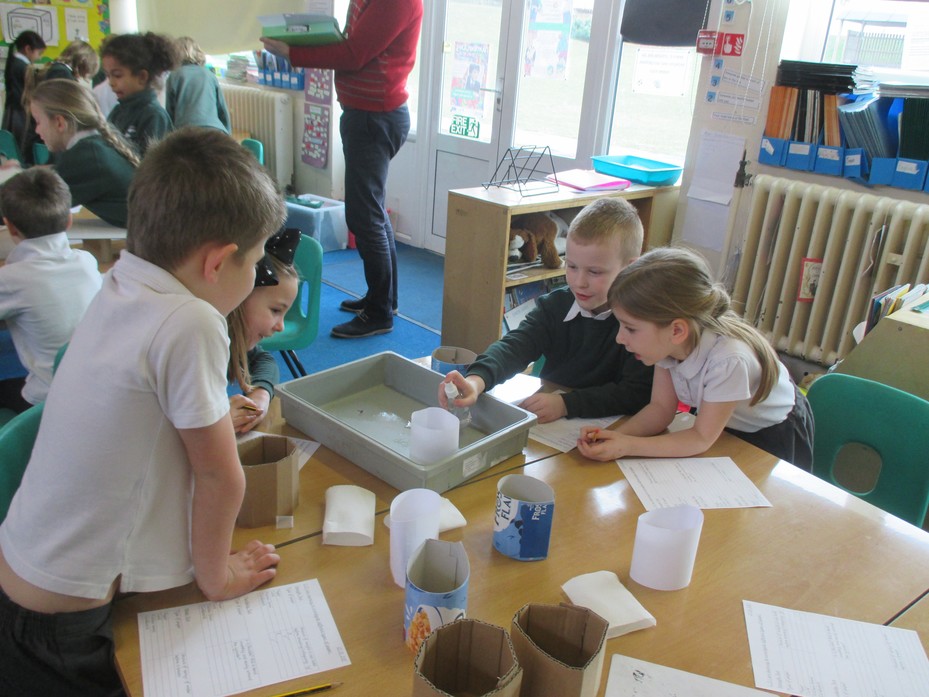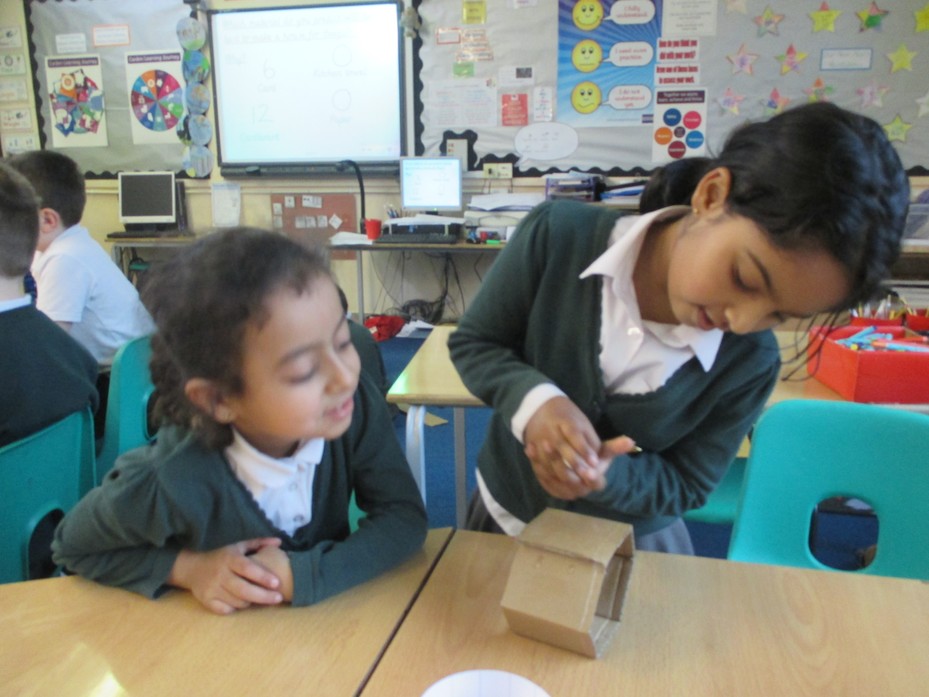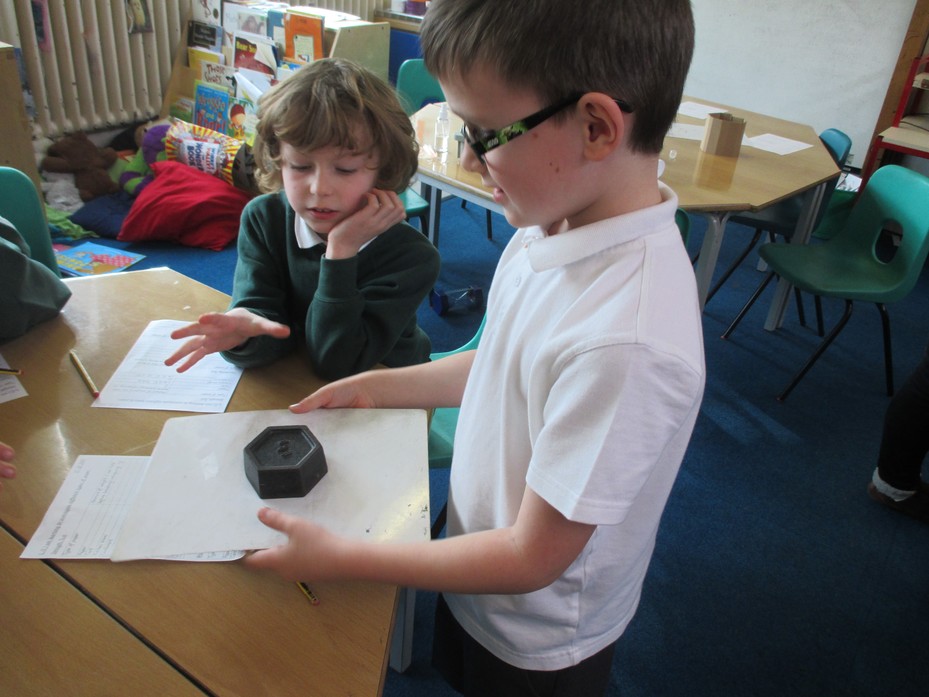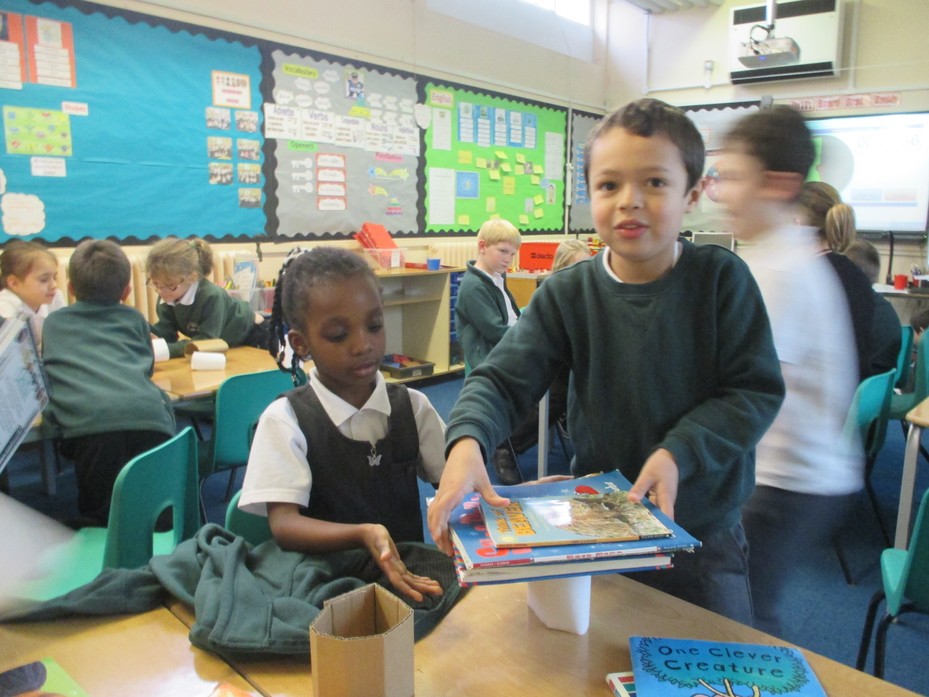 Art Students Visit Year 2
We enjoyed a visit from some Art students from the University of Brighton. Over the course of 2 sessions we created woodland artwork using a variety of techniques. We had a go at detailed drawing, using watercolours, leaf collage and printing with different items. Finally, we brought all of the artwork together into a large scale piece. We were very proud of the end result.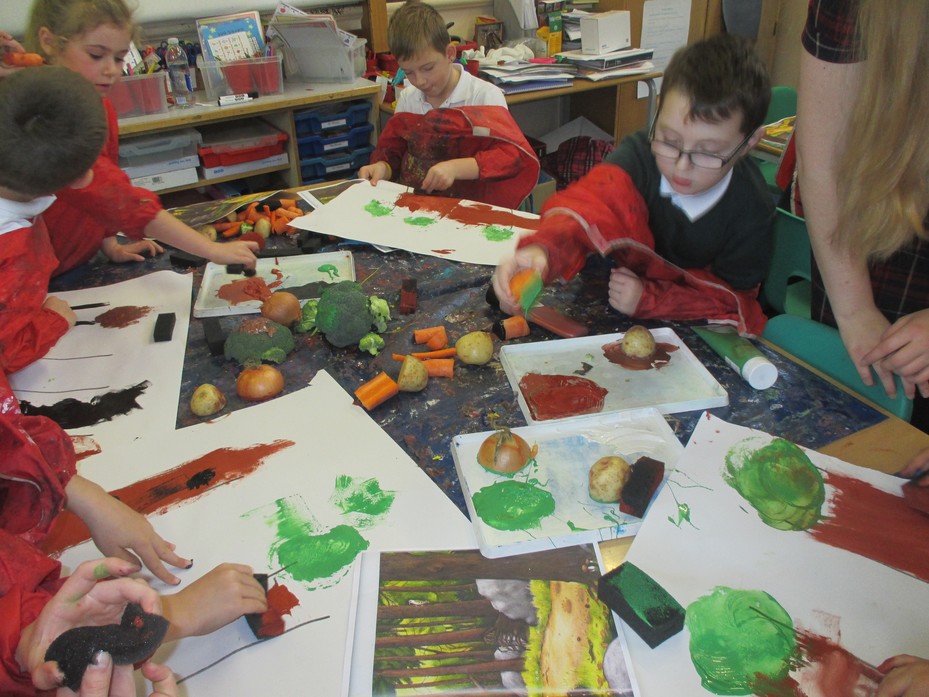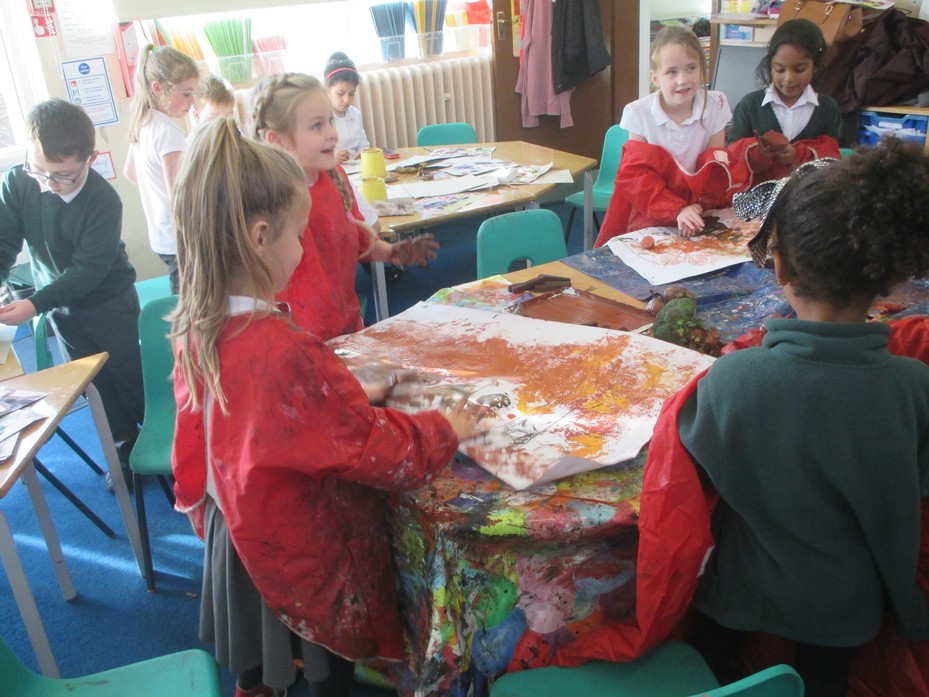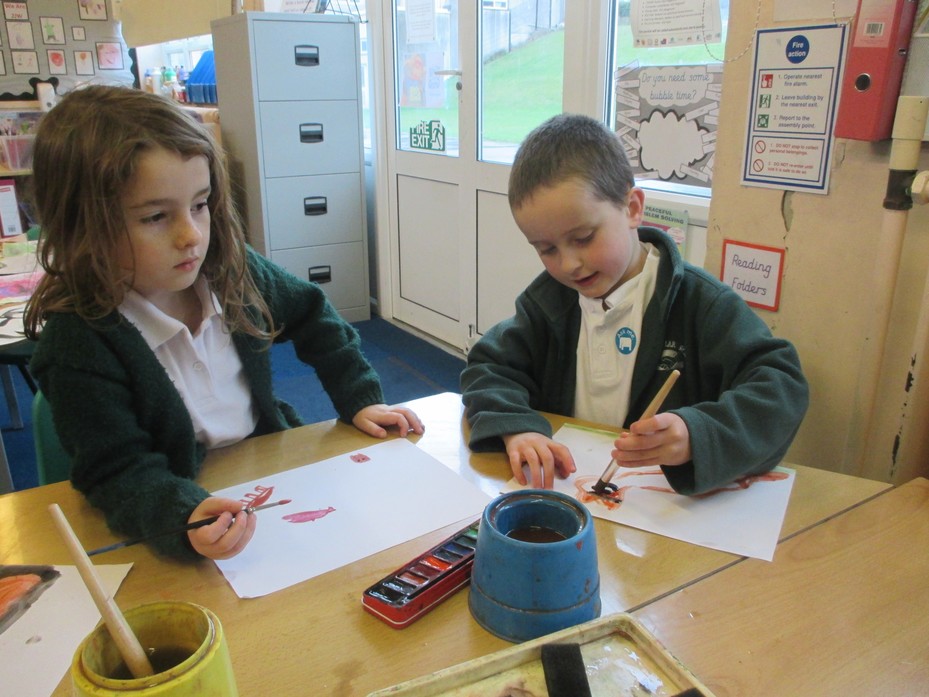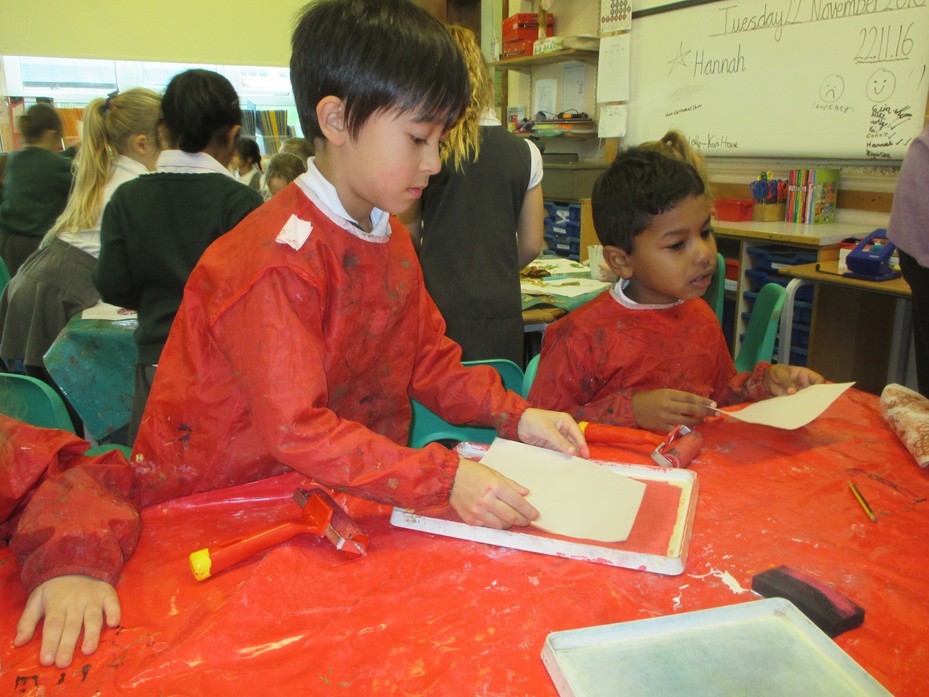 Pupil Voice
"I like maths because work can be tricky." Matty
"Making mistakes helps me to learn." Lexi
"I am like the elephant and help friends to learn when they are stuck." Kai
"I like making friends and showing our core values of respect and kindness." Hannah
"I like doing lots of writing and then making it even better." Rui
Exploring History
We have been thinking about using evidence in our History lessons. We had the chance to handle some real artefacts - some of which were over a hundred years old! We were curious like the cat and thought carefully about what the objects might be. The most puzzling turned out to be an old record. We then used these skills of observation in the rest of our work.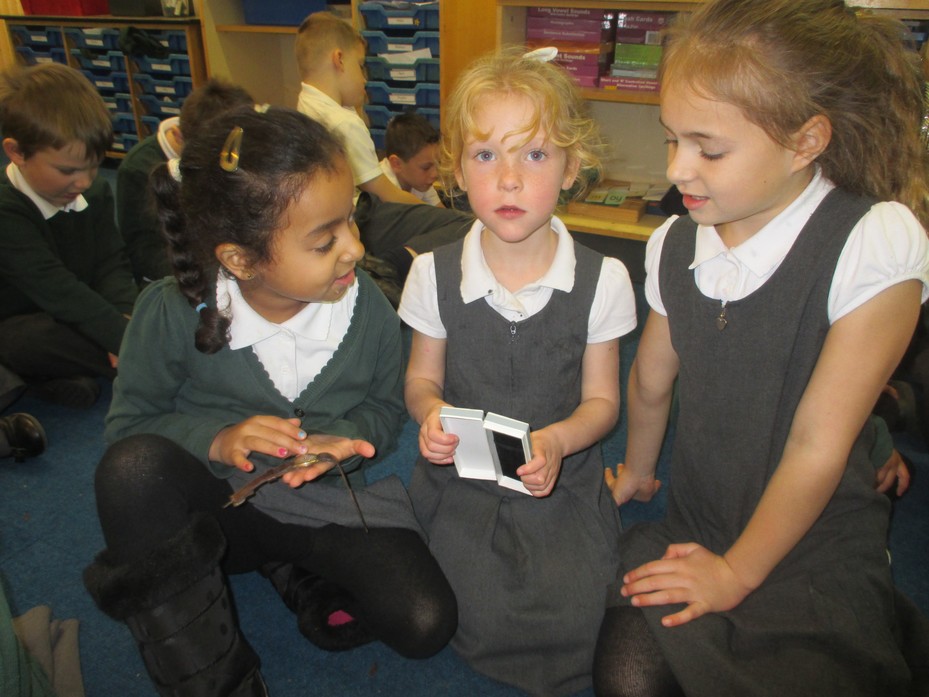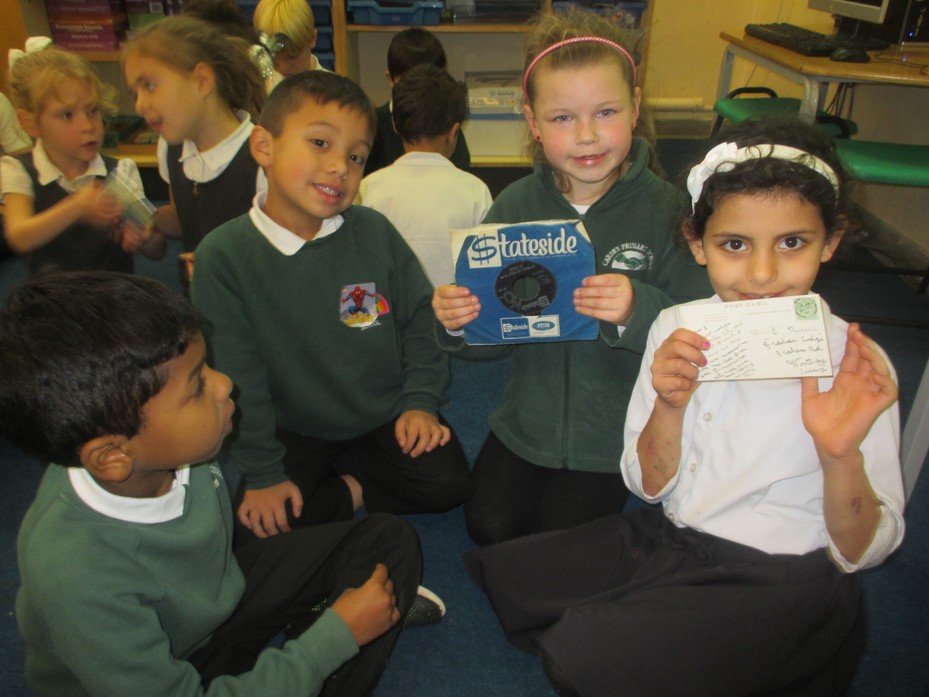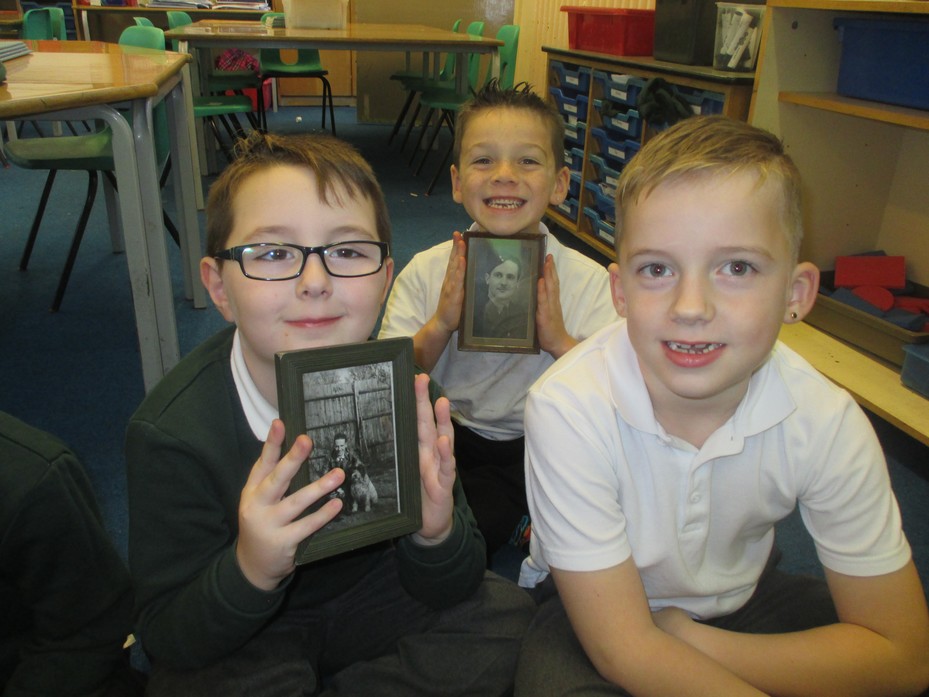 Gruffalo Drama
The caretakers found some mysterious clues around the school and we had to try and work out who might have left them. It turned out to be the Gruffalo! This led to some exciting activities and eventually we wrote our own Gruffalo poems. Have a look at us pretending to be the characters in the Gruffalo!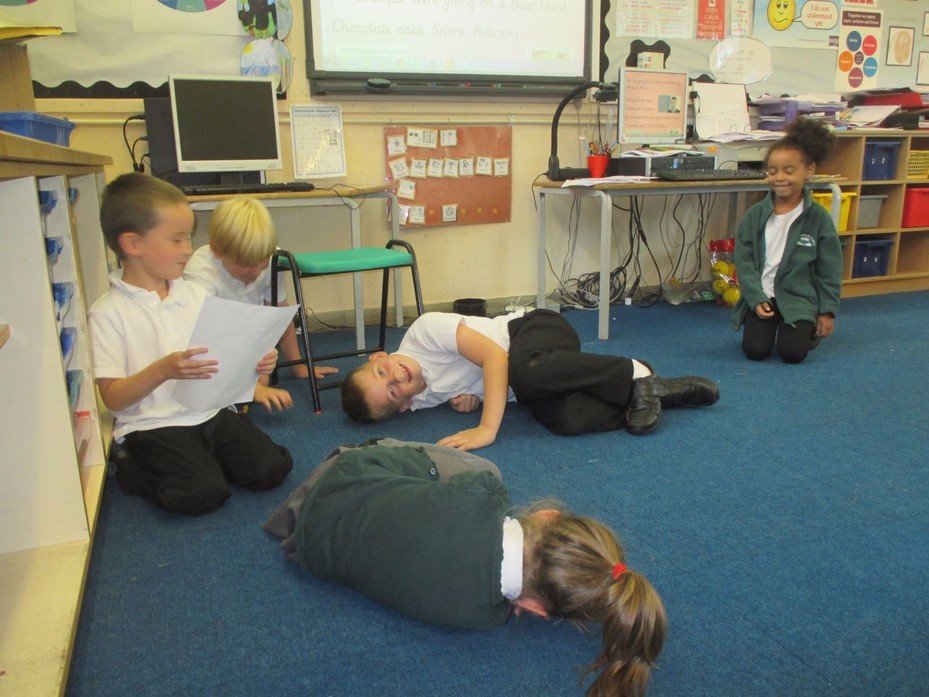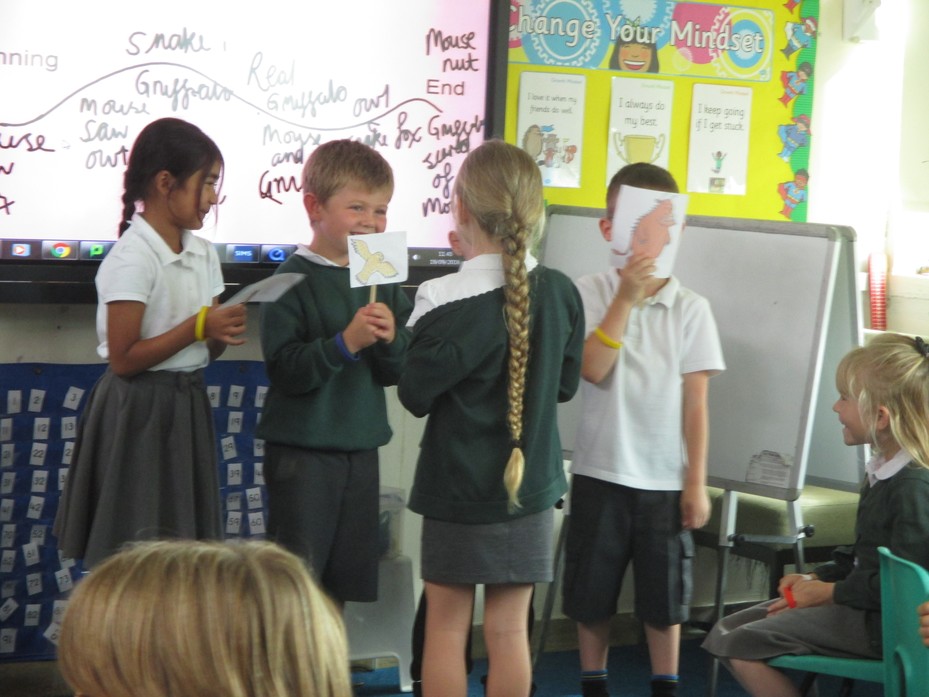 Welcome back to what promises to be a fun and action packed term in year 2. To see our topic web click here and of course don't hesitate to ask us questions on any aspect of the curriculum. Keep your eyes peeled on our pages to see what exciting learning takes place in year 2 over the next few months.
Solving Maths Problems
We have been challenging ourselves to solve maths problems and like the bee have been working independently and on our own. We used our linking skills like the spider to solve problems using addition, multiplication and subtraction. Some of us even created our own problems for friends to solve.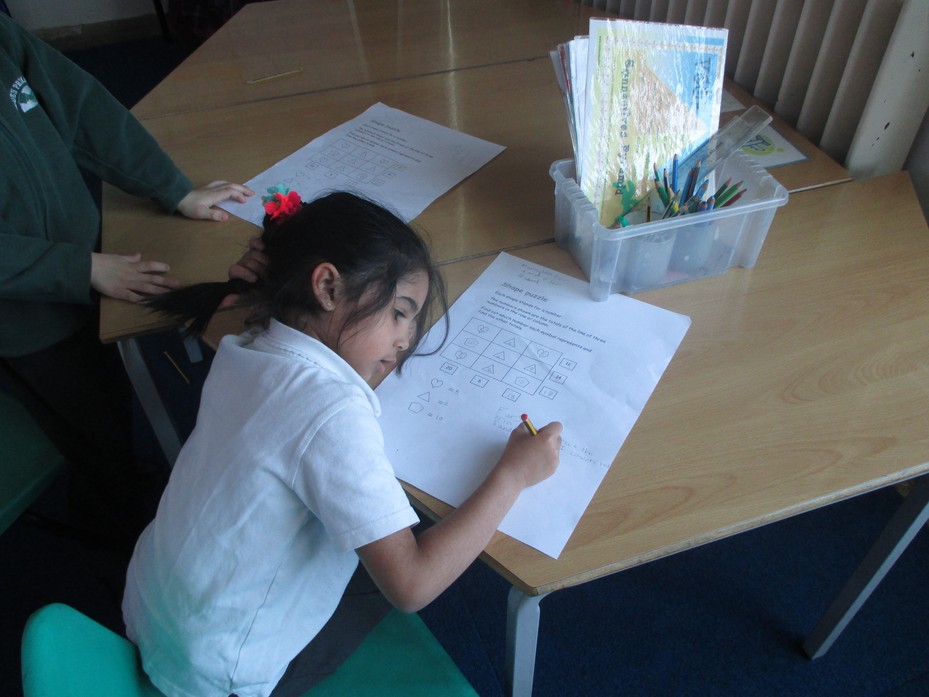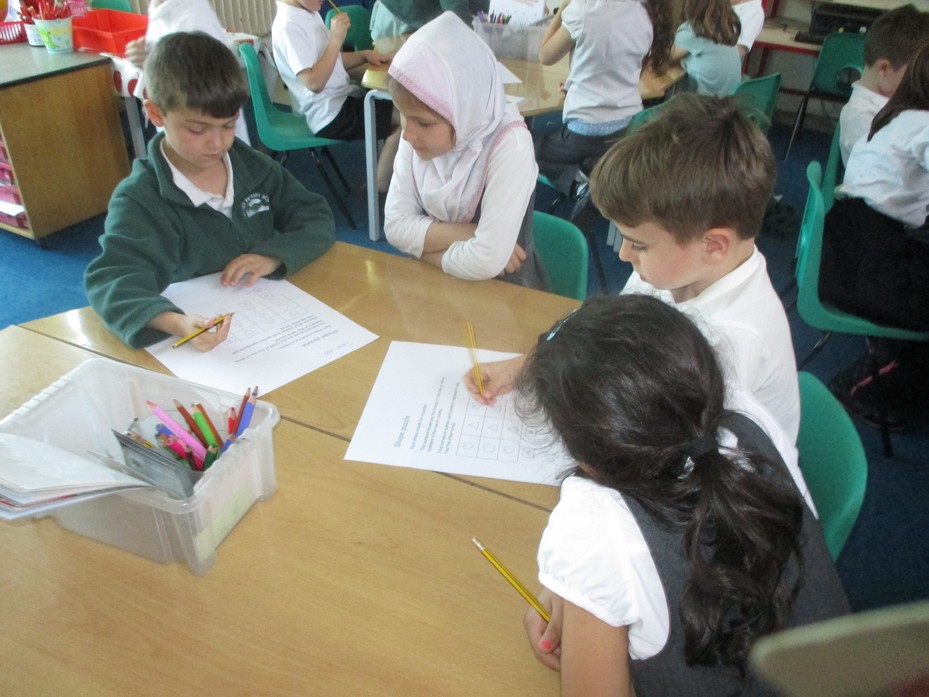 Boldly Going Where No-one Has Been Before
Our topic this term was space. We really enjoyed a live chat with British astronaut Tim Peak. Using the book Beegu, we explored what it would be like to land on earth and wrote diary entries of our thoughts and ideas making sure we used our imagination like the unicorn. Later in the term, we had the opportunity to design and create our own rockets which we launched into space.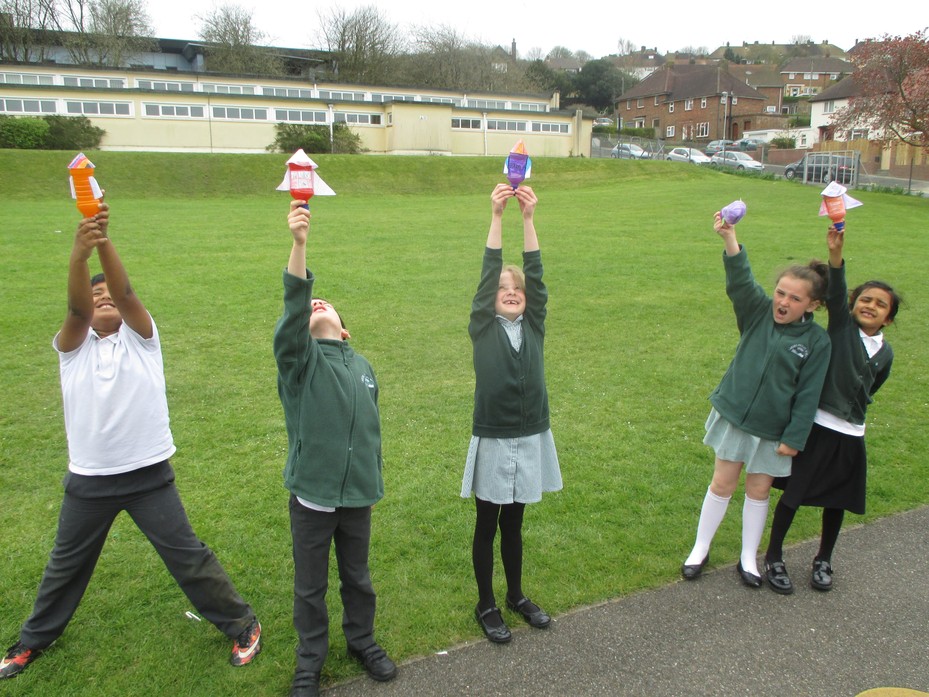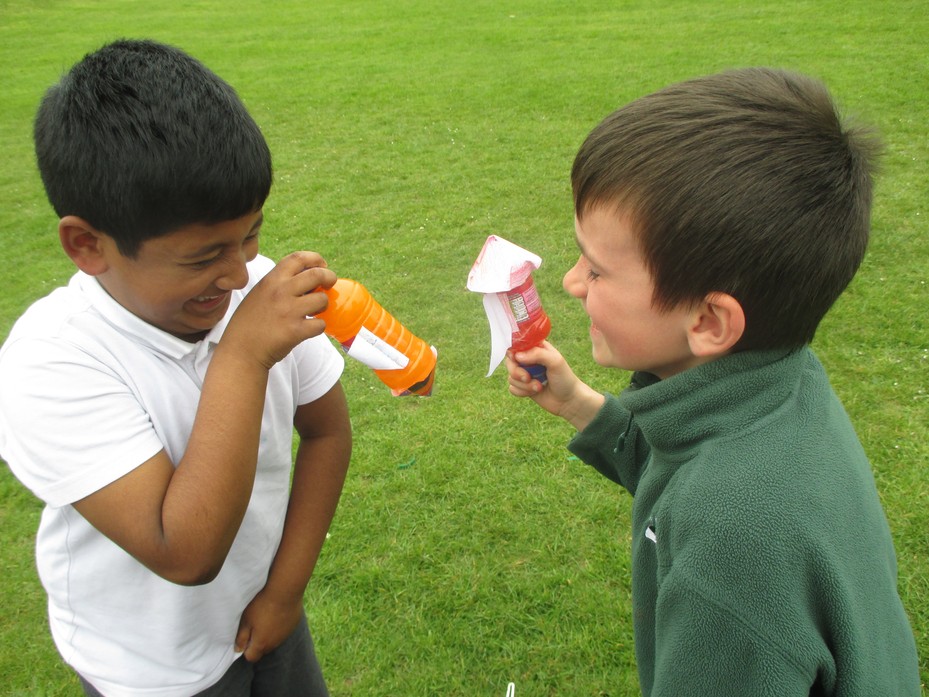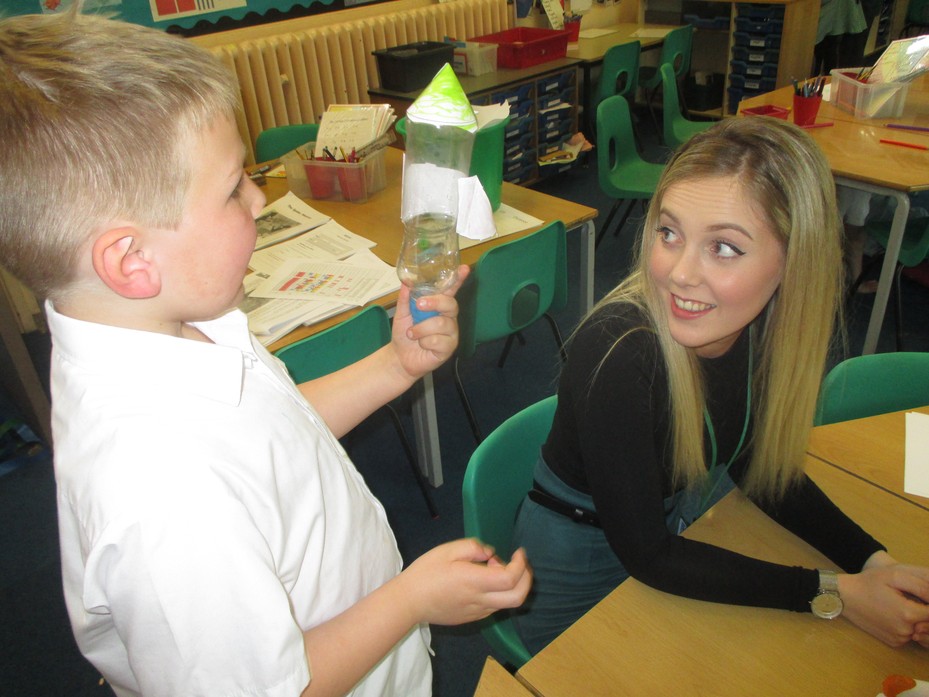 Florence Nightingale
In the Autumn term, year 2 have been learning about the World War Poetry and also the life of Florence Nightingale. The children really enjoyed our 'Big Start' to the topic where they got a chance to meet Florence Nightingale and learn all about her life. The children went on to make information booklets about her experiences and the changes she made to hospitals.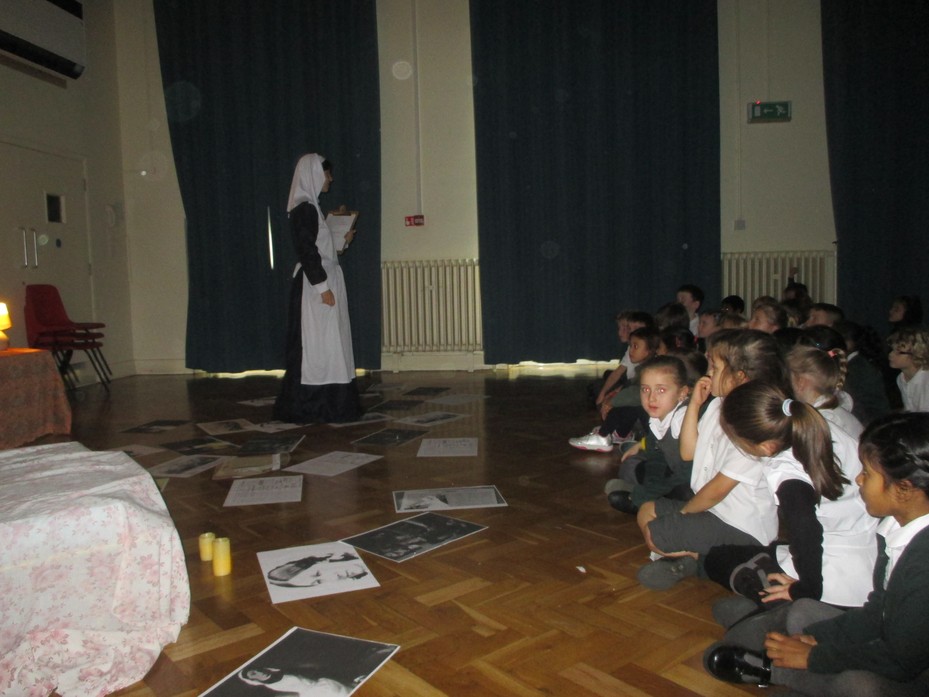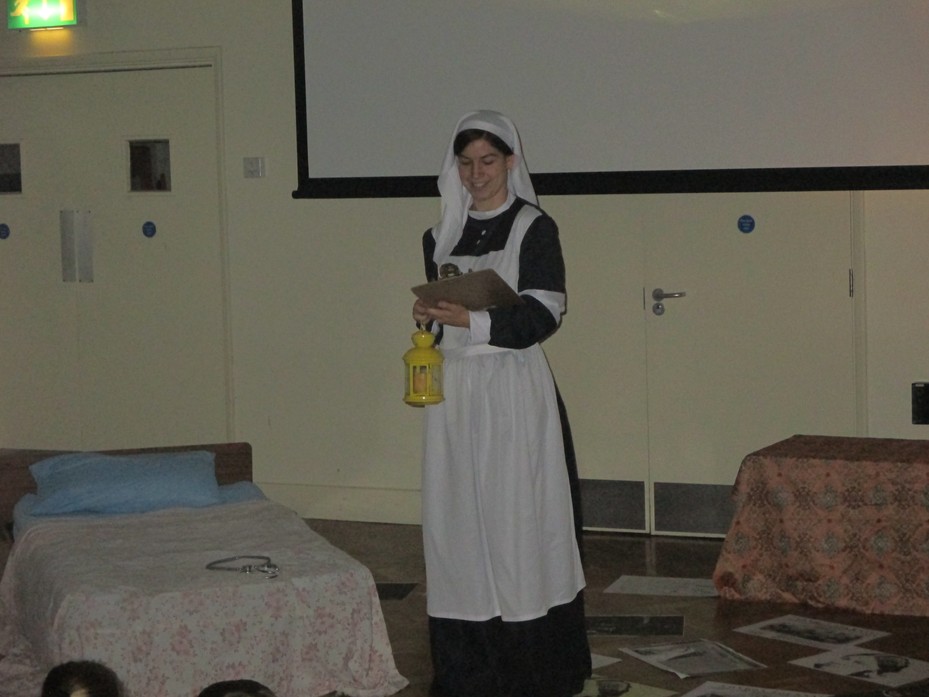 In year 2 our learning is based around a range of topics. So far this term much of our learning has been inspired around the story of the Gruffalo by Julia Donaldson. In the lad up to Christmas we shall be looking at Florence Nightingale and World War I. In the spring term the children weill be learning about space. We will finish the year by looking at Roald Dahl's classic story of 'James and the Giant Peach.' Click here to see an overview of the current term.
The Gruffalo visits year 2
We've been reading and enjoying the story of the Gruffalo and investigating what happened when he visited school. We invited our parents and carers to visit so that we could share with them what we have been doing.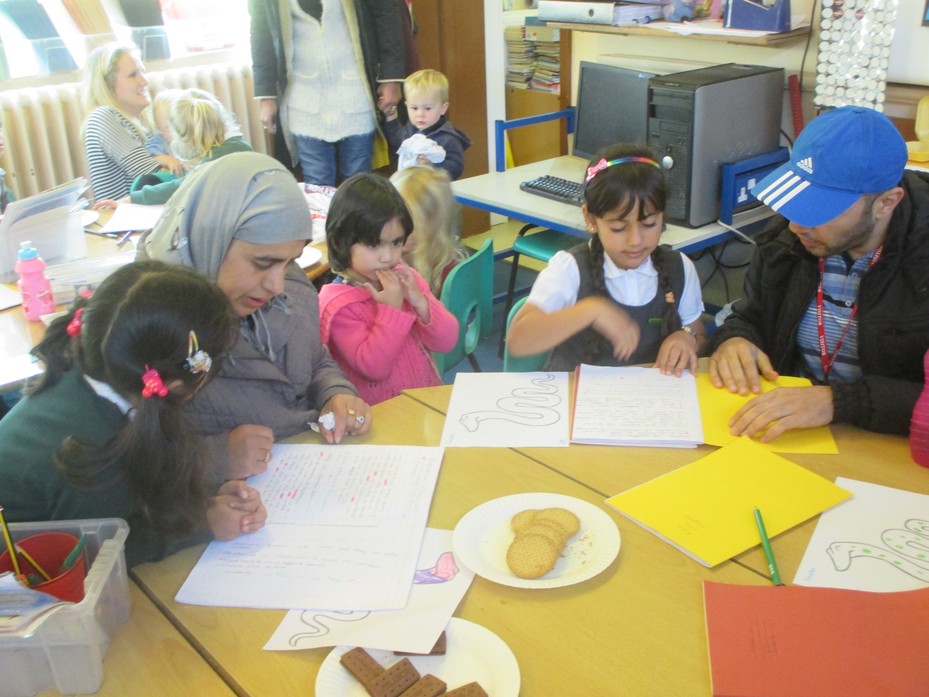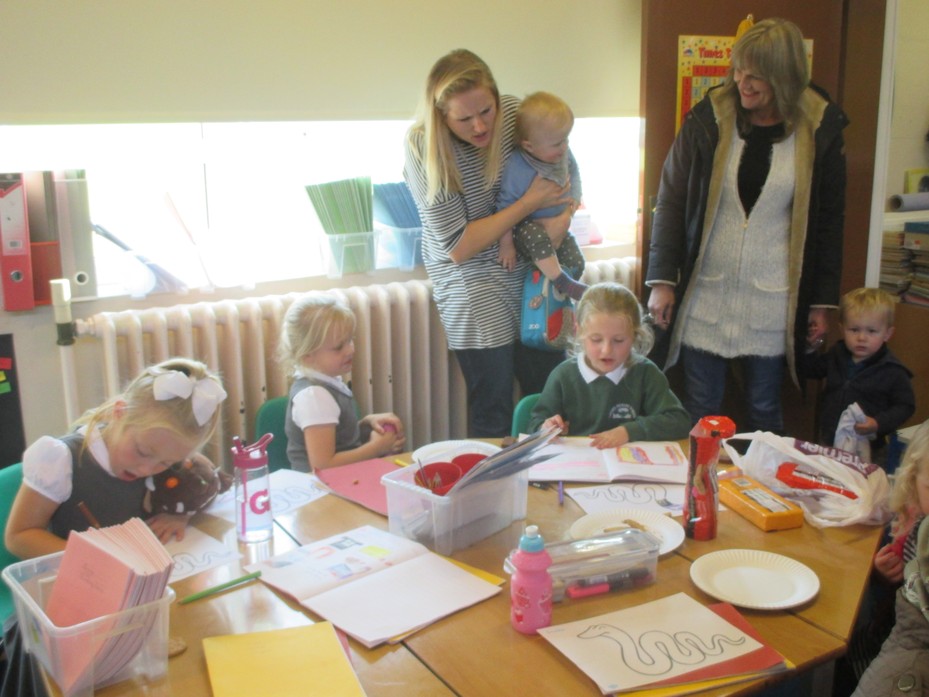 Carden Children perform The Nativity on BBC Radio Sussex
Click below to hear children from Year 2 performing the Nativity on BBC Radio Sussex.