A warm welcome to all our new learners!
Reception
The Reception Class is a warm and friendly place where children are motivated to learn in an exciting, busy and purposeful environment. The classroom is set up with many 'areas of provision' which the children can access during independent learning time. These areas include sand, water, painting, clay and playdough, DT, writing, role play, computer, listening centre, music table, library, construction and maths. We also have a well-used and exciting outside area.
In Reception we believe in and celebrate the unique child. We have a child centred, emergent curriculum so we do not follow pre-determined topics but we pick up on the children's interests and plan learning opportunities based on these interests.
2017 - 2018
Our first days
We have made a fantastic start to school and have been very busy exploring our new classrooms and lovely garden. We have met so many friends and have already learnt lots of songs and games. Look at all the fun we have had this first half term...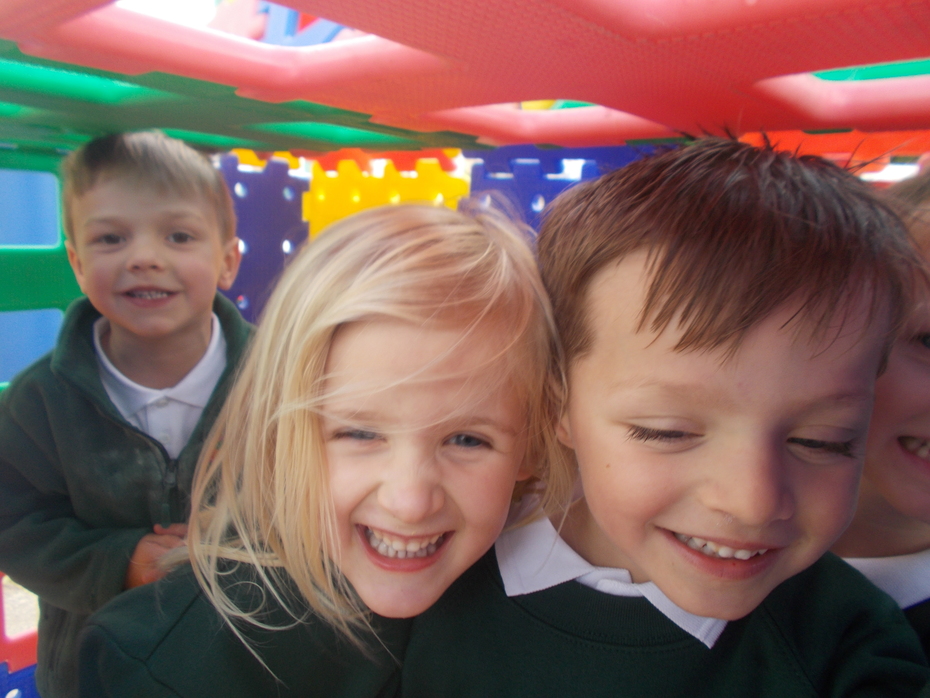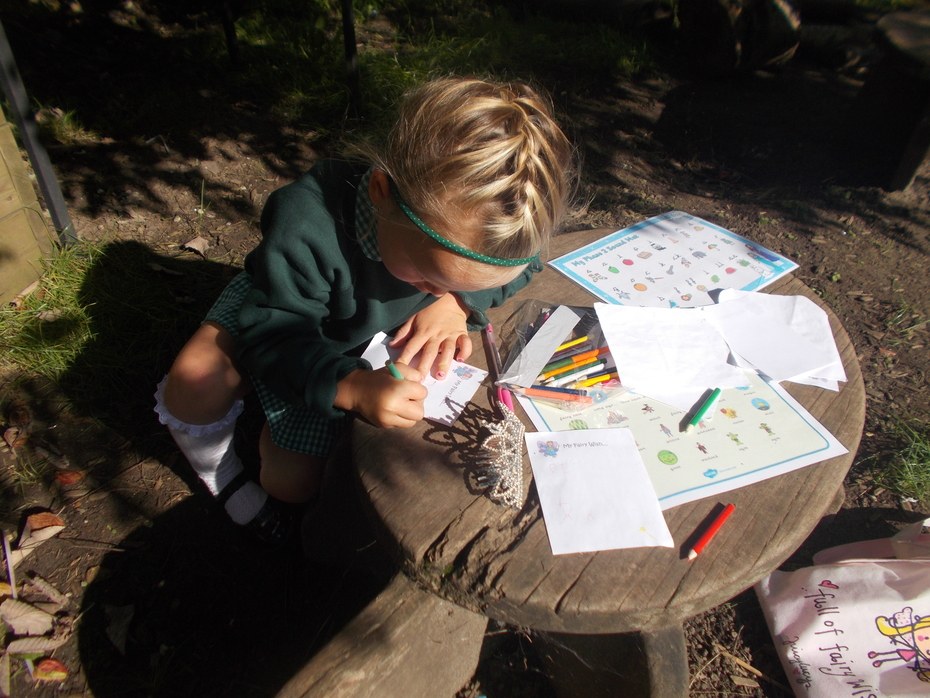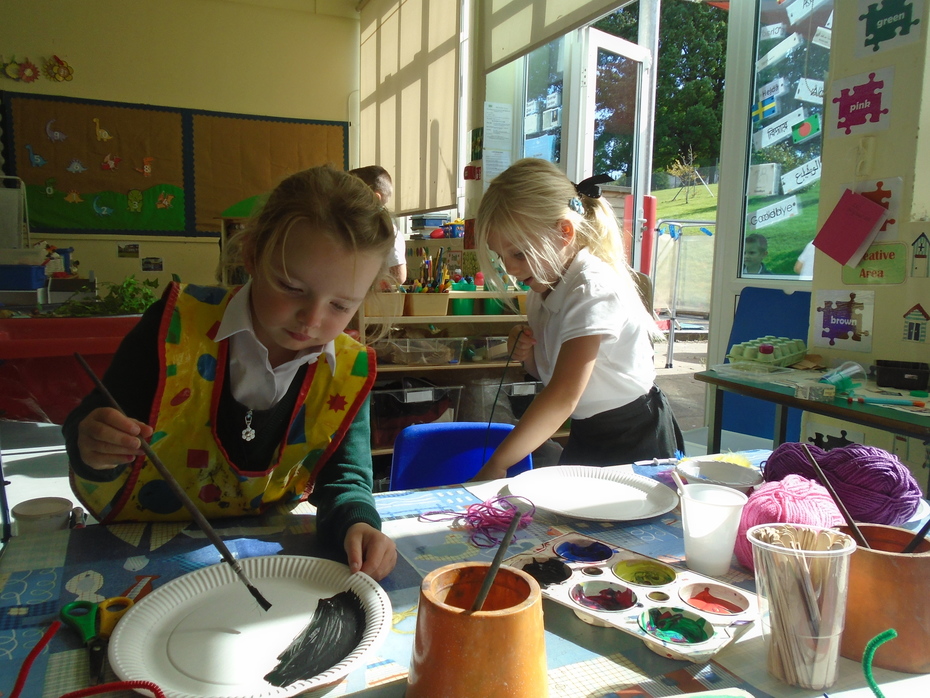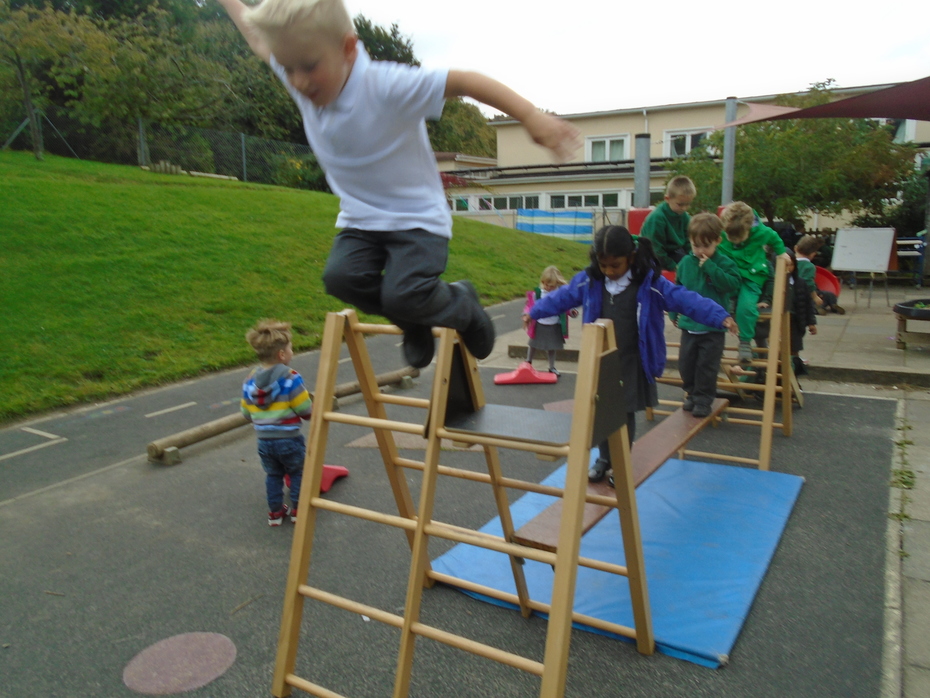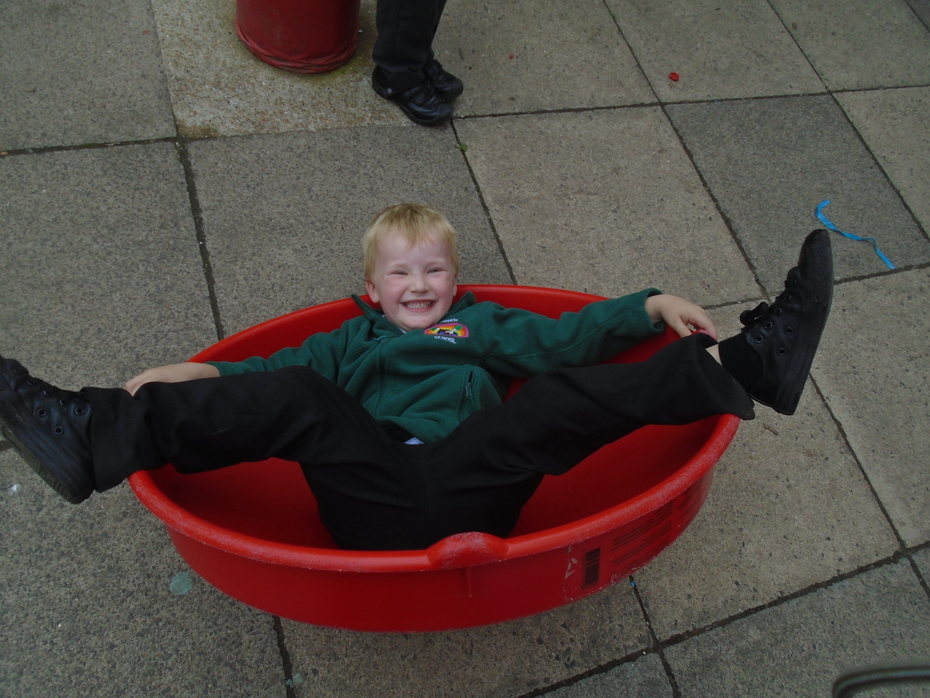 A warm welcome to all our new learners and their families this September. We can't wait for you to begin your next adventure and join us here at Carden!
2016-2017
Butterflies
We have loved discovering more about plants and minibeasts as the weather heats up. We have had lots of fun nurturing our own 'beanstalks' from seed to plant but were most excited about our class butterflies. We watched our caterpillars transform and released them in the orchard, taking care to be gentle and kind.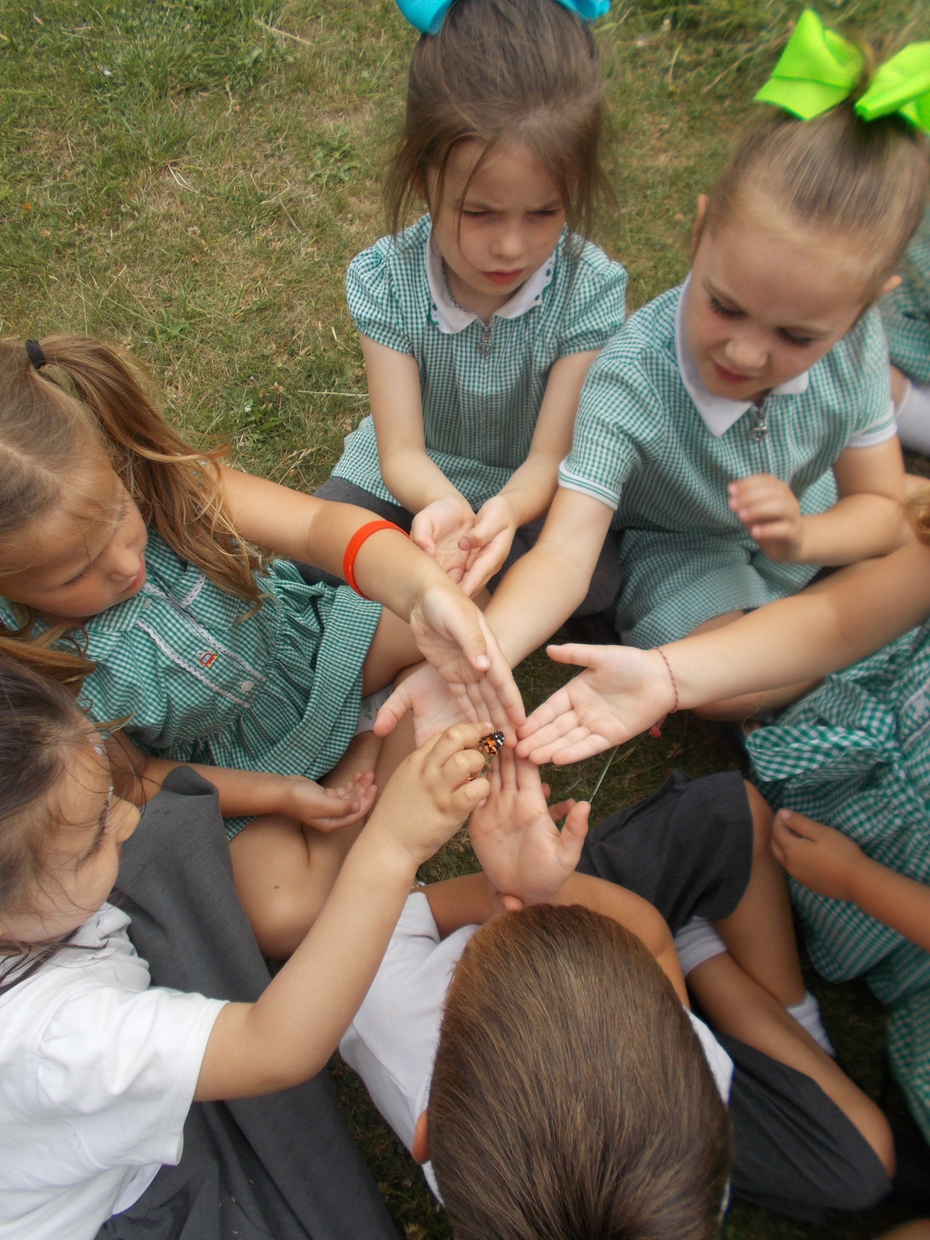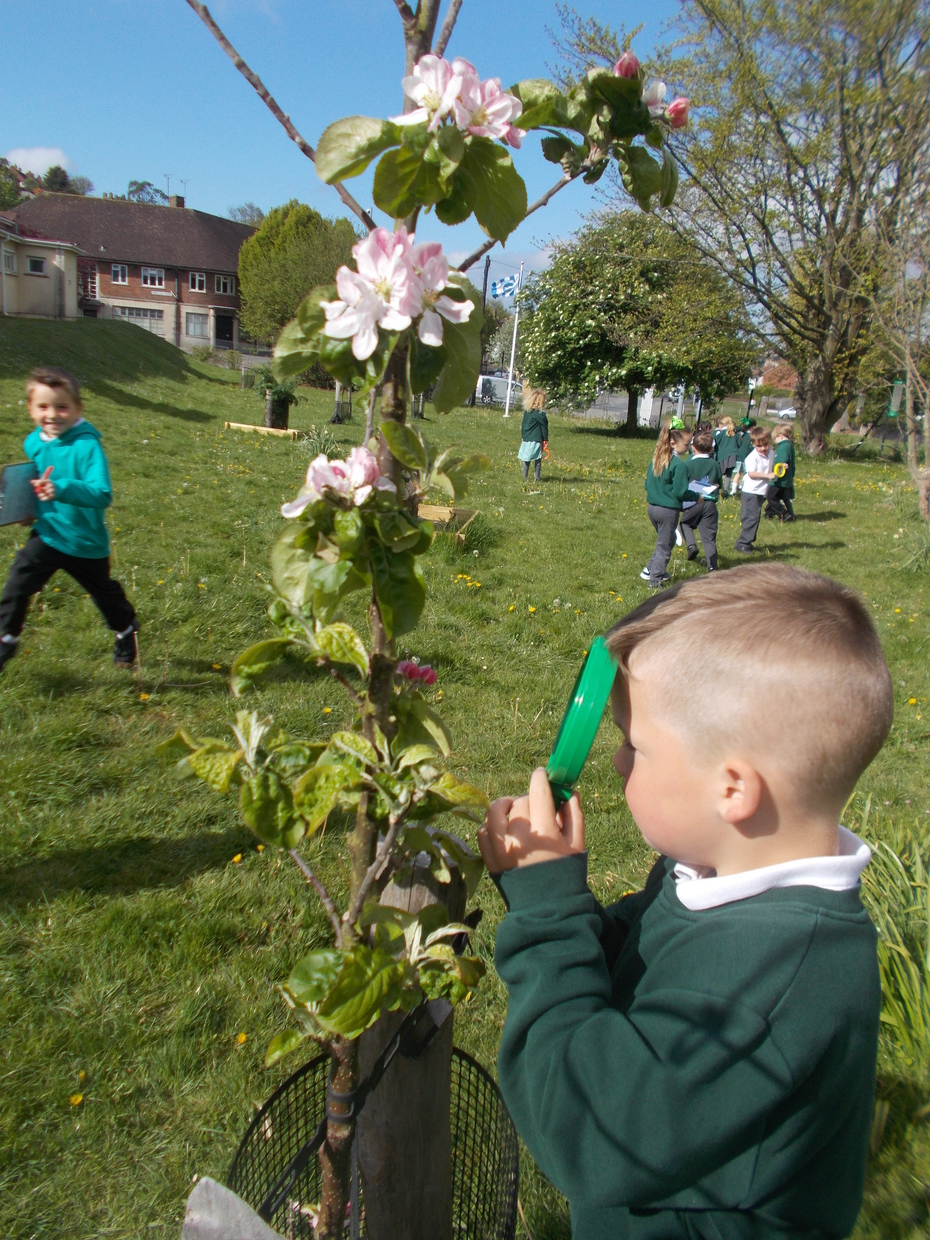 Trip to the post office
In RJP we expanded on our interest in dinosaurs by writing our own letter to Andy the dinosaur expert from Cbeebies. We even posted our letters at the post office. We made sure not to forget the stamp!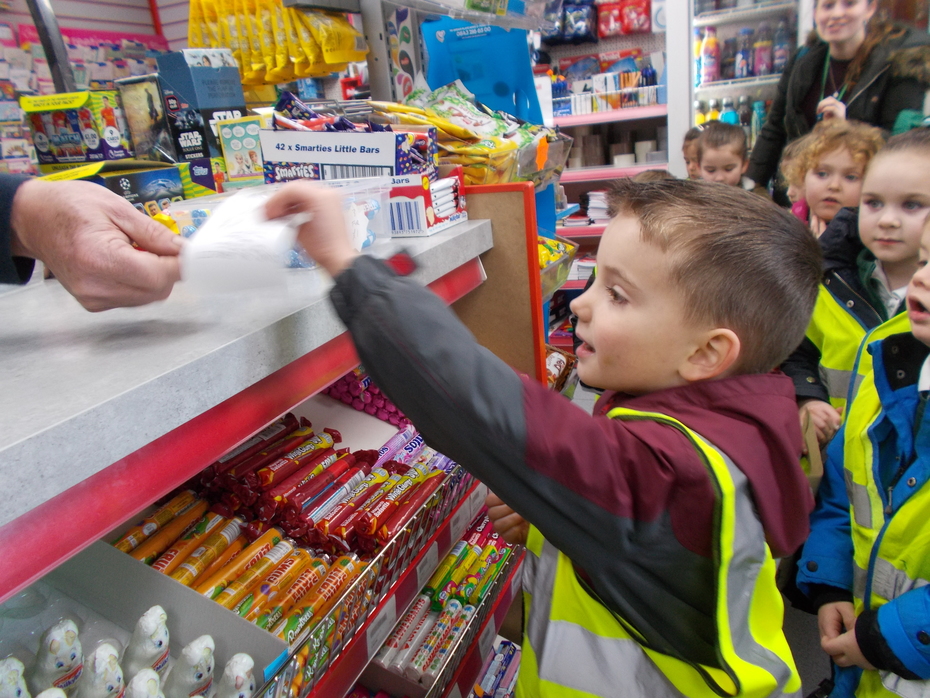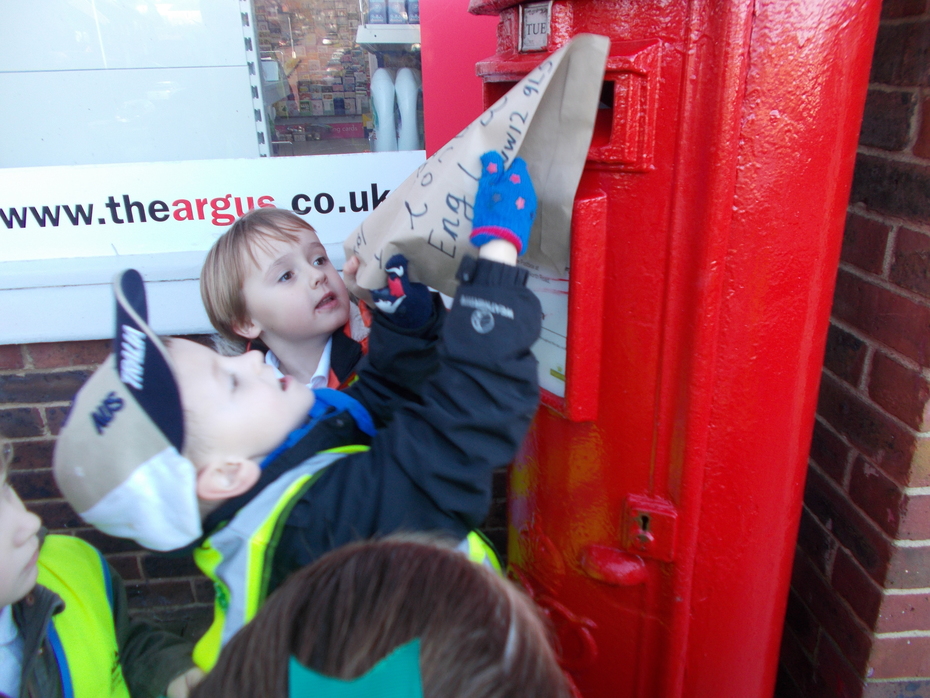 Traditional tales
We have loved learning about traditional tales. We retold and acted out fairy tales and even created some of our own. Highlights included enjoying a 'Three little pigs' puppet show and dressing up for World book day. We loved cooking tasty treats like Gingerbread men and Goldilocks porridge too!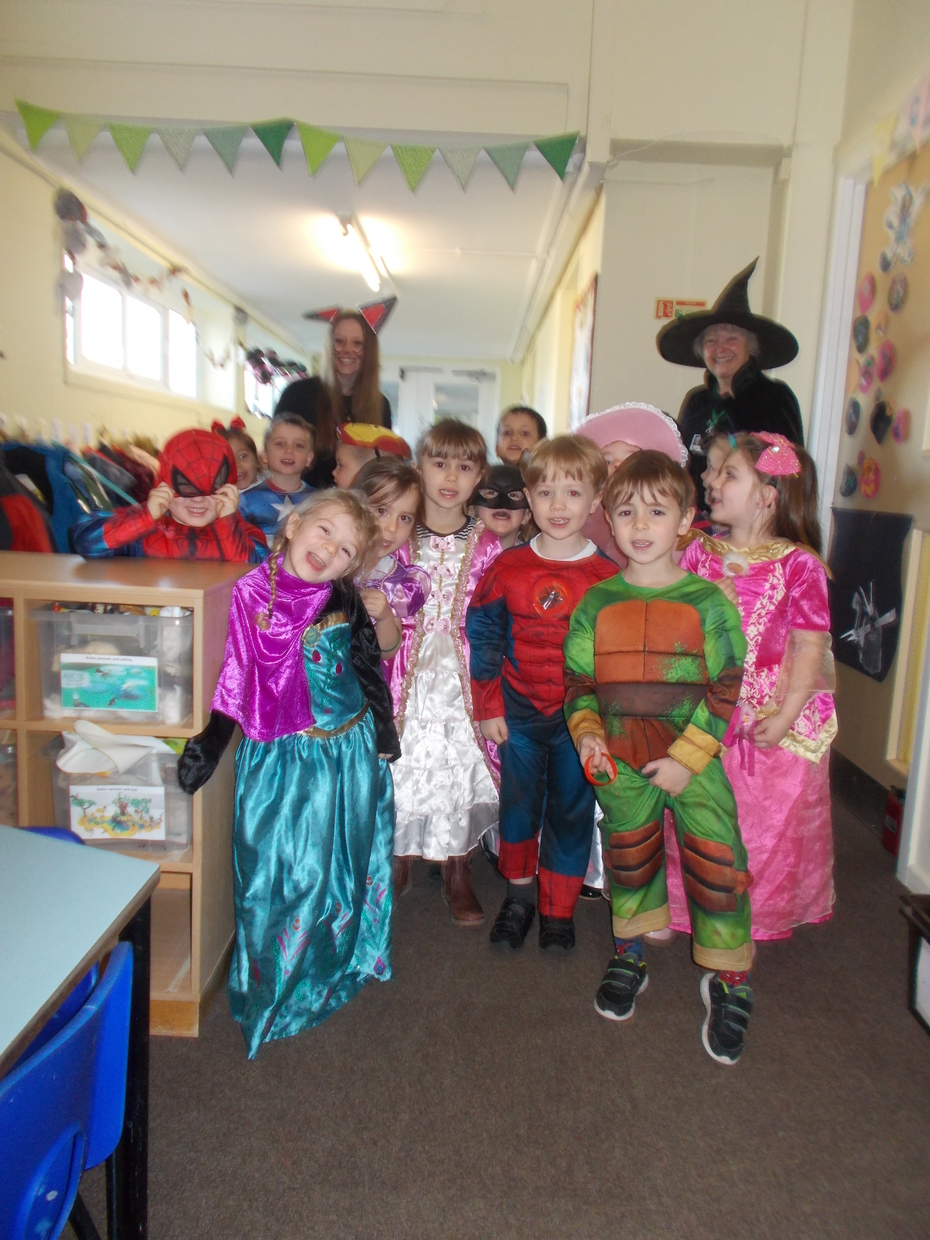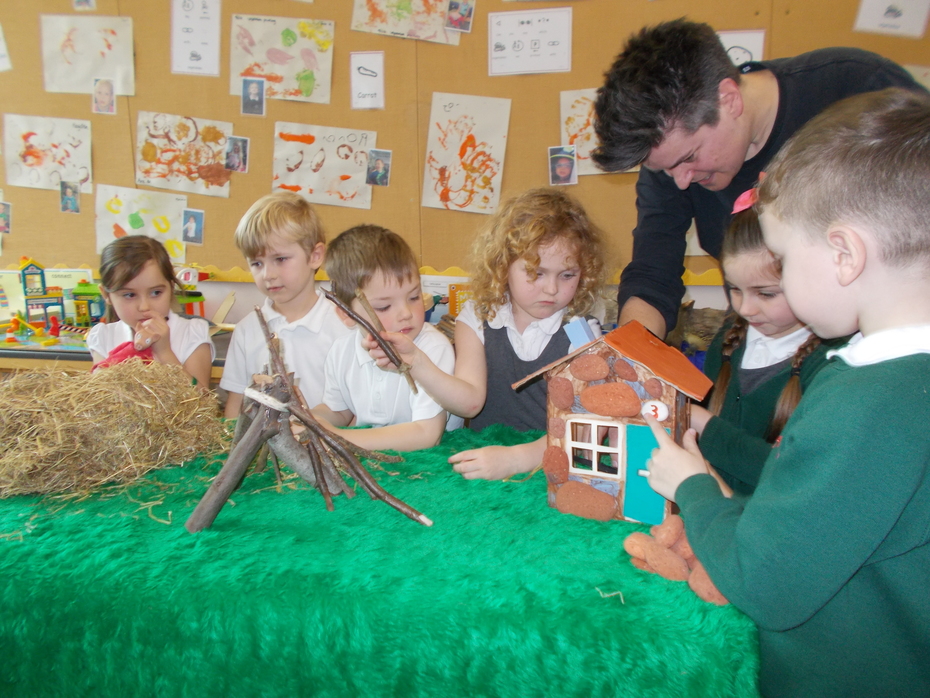 Visit from the RSPB
Following on from many of our children's interests in animals and birds, we had a visit from an RSPB outreach worker called Stephanie. Stephanie taught us about the different birds that are native to our region and how they are different from another. We learnt about the different ways they like to nest and the different foods they like to eat. We then went bird watching around the school grounds. We saw many signs of birds including nests and loose feathers. We saw different types of birds including black birds, robins, black headed gulls, wood pigeons and magpies.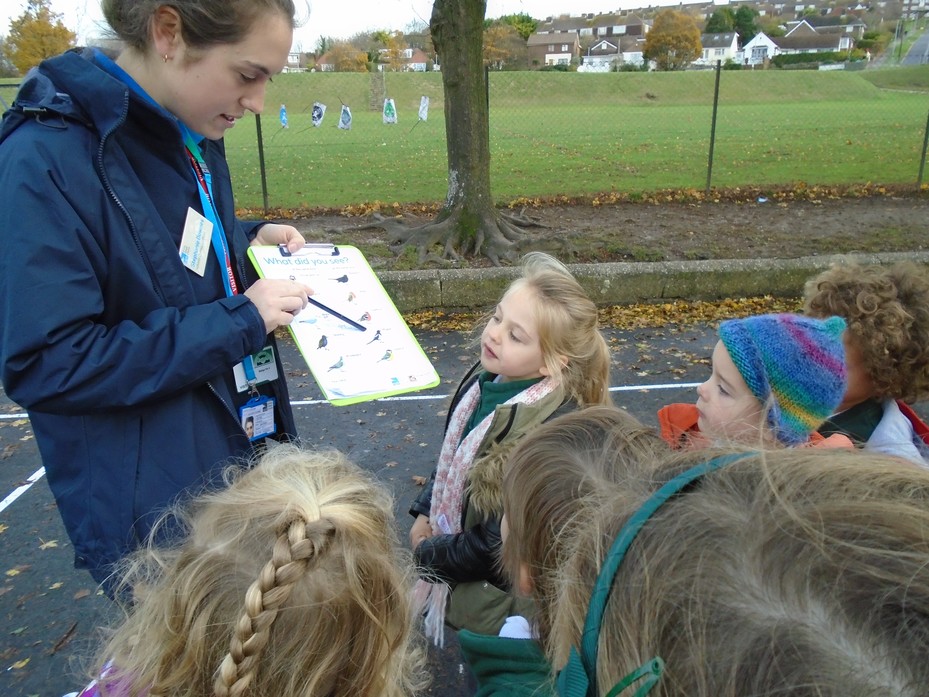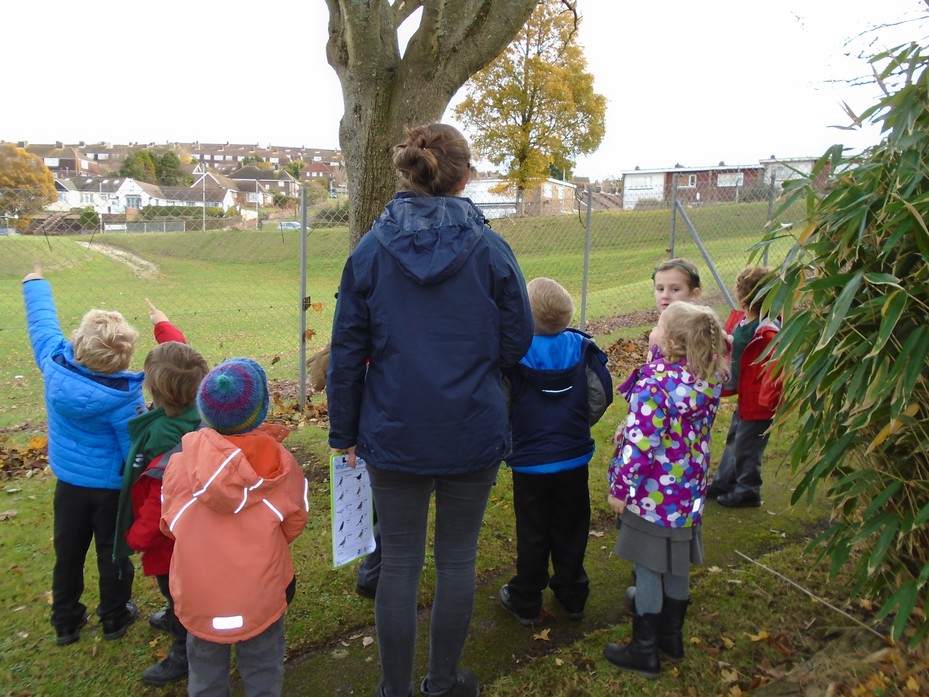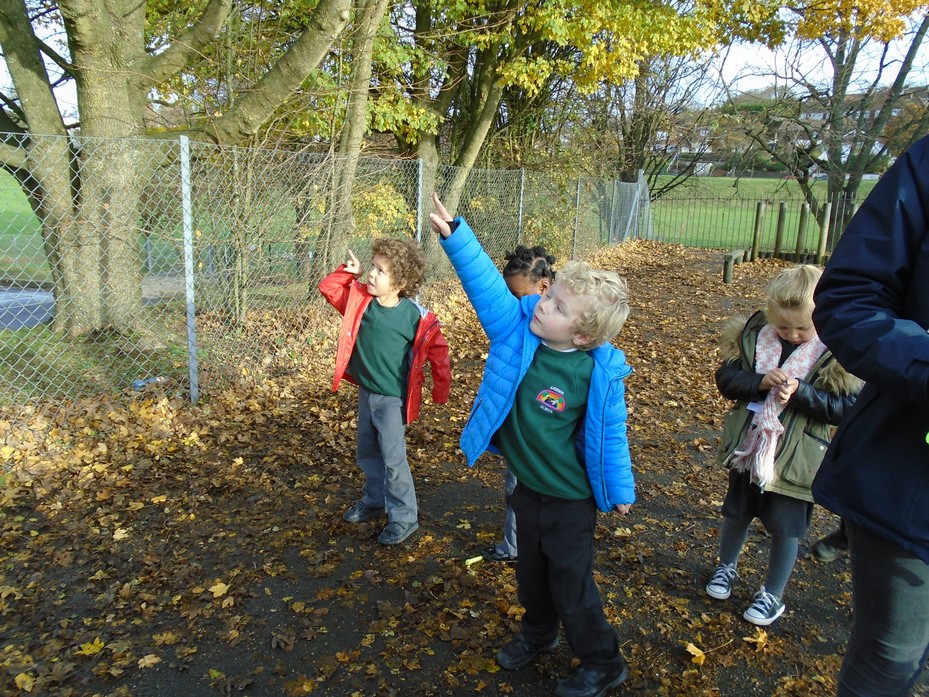 Celebrations of Light
Reception have been learning about the word celebration. We have enjoyed sharing memories and photos of our bonfire night celebrations and were very intrigued by the story of Guy Fawkes trying to blow up the houses of parliament. We created beautiful pastel firework art and used the junk modelling to create our own rockets. We threaded Catherine wheels and had a go at using our sounds to write firework noises. We danced to Handel's firework music and even created a class song using our voices and instruments.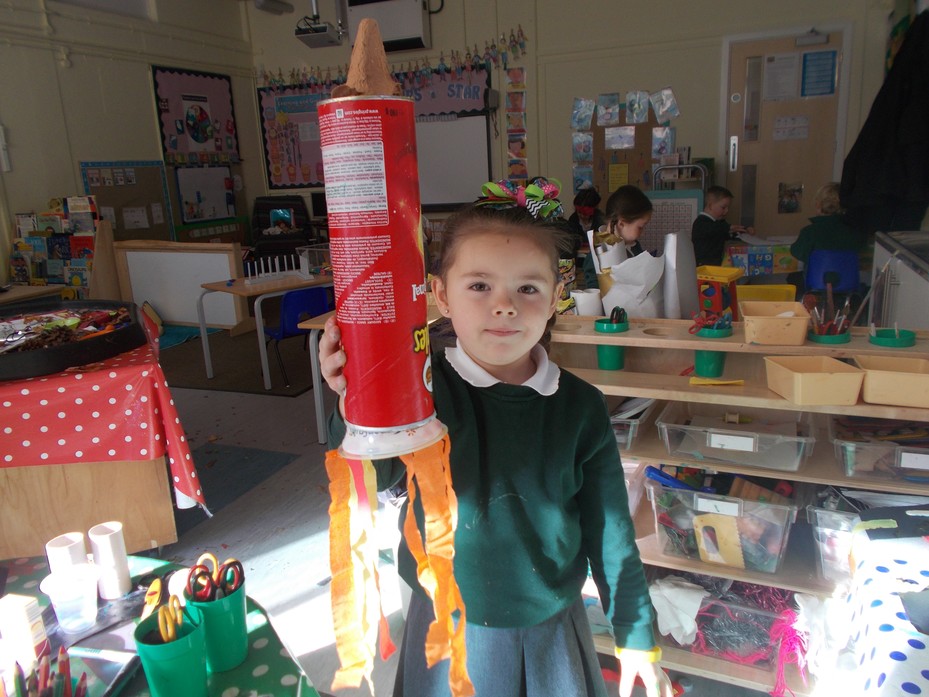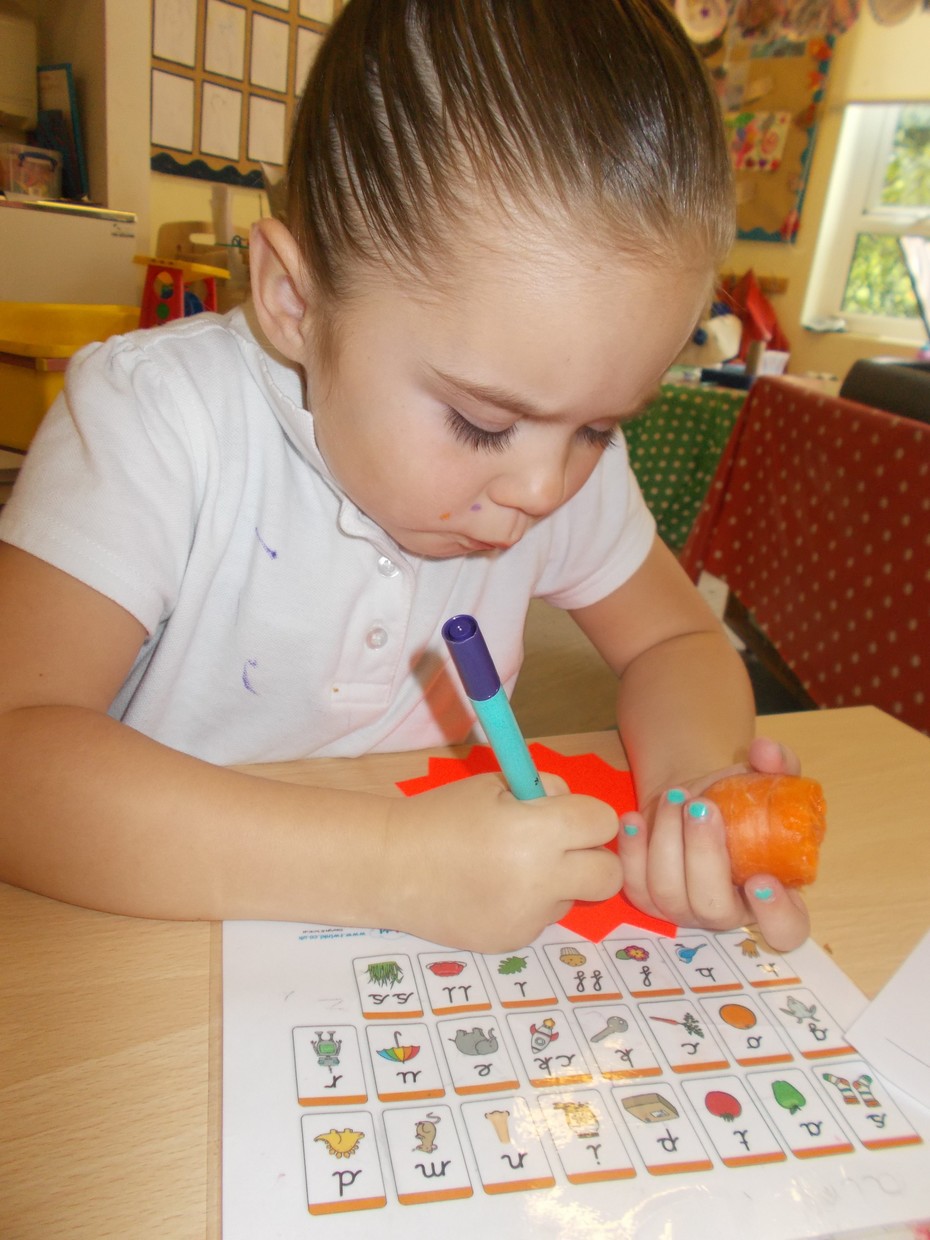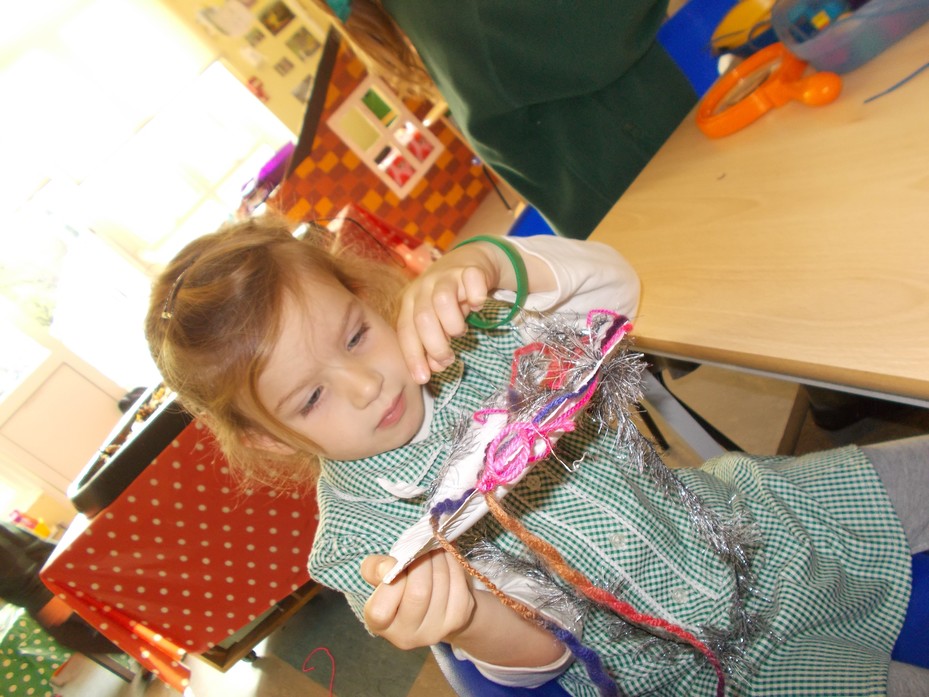 We also learnt about the celebration Diwali, the festival of light. Many of us created Diwali cards, using letter shapes and sounds, we even decorated our garden with rangoli patterns.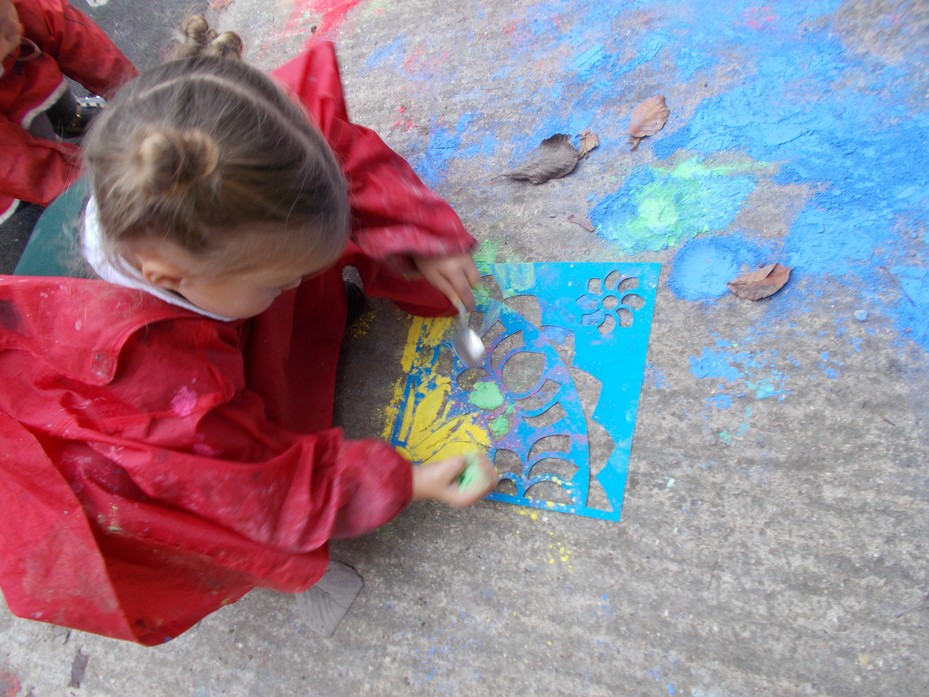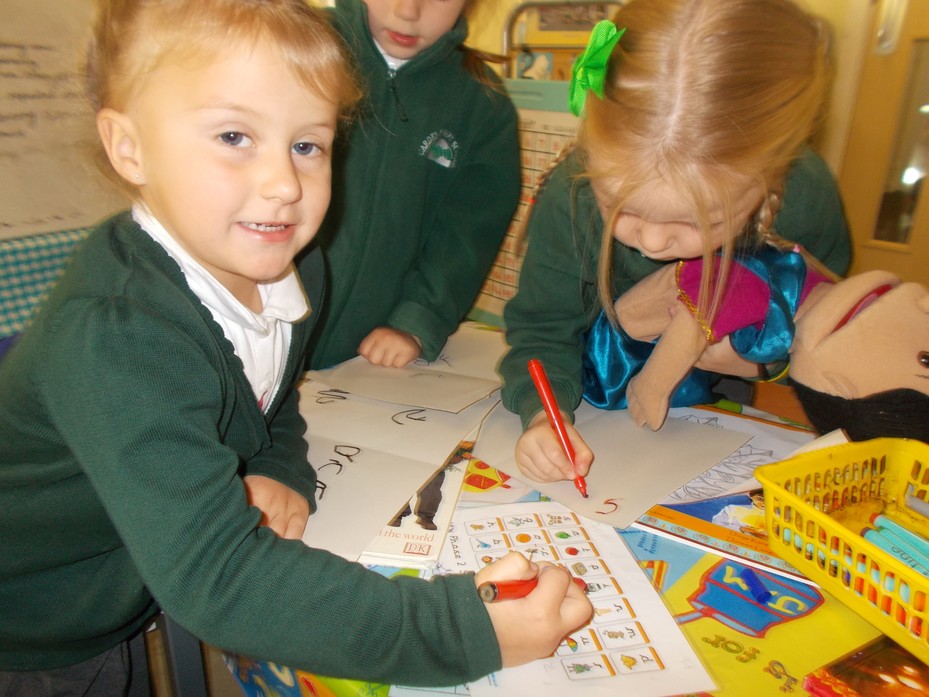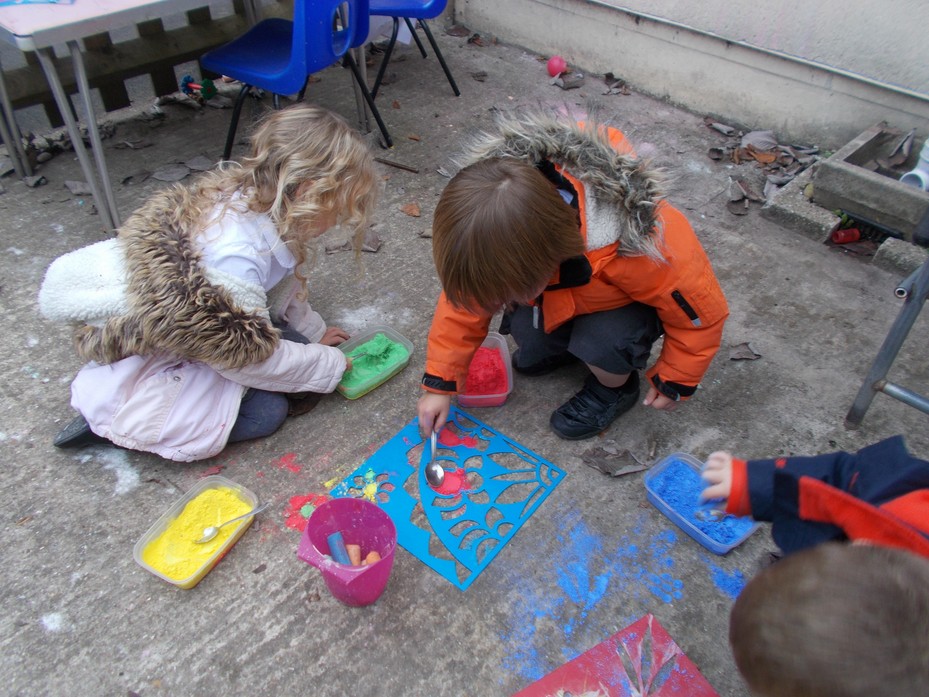 Pumpkin Carving
We have really enjoyed carving pumpkins! This is really good fine motor work and helps strengthen the muscles in our hands. We carved the pumpkins and then enjoyed the sensory experience of playing with the seeds and insides of the pumpkin and looking closely at the pumpkin with magnifying glasses. Lots of us did some seed sorting and pretended to cook with the goo! We roasted some of the pumpkin in the oven and tasted it. Some of us liked it but most of us didn't. It was great that we gave a new food a try though!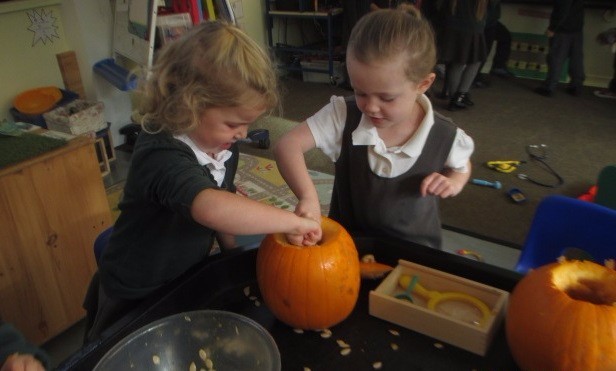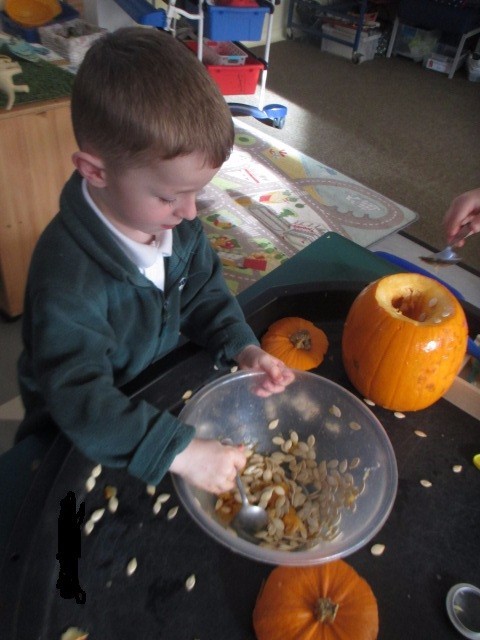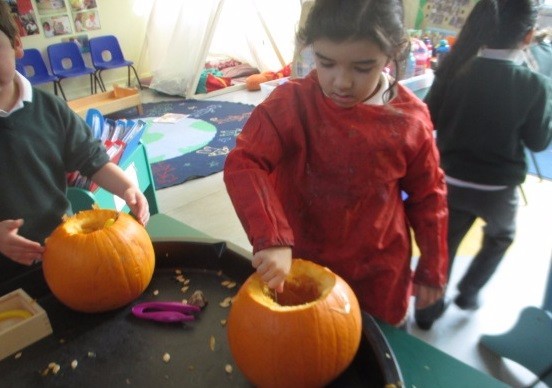 Autumn Walk
We went on an Autumn walk to observe changes in the environment and observe signs of Autumn. We found lots of different coloured leaves, conkers, winged seeds, fungi and we even spotted a squirrel. We worked in pairs and recorded our findings using a tick list on our clipboards.
Hospitals and a Visit from Nurse Rog
Recently we have been very interested in hospitals since Joseph went to hospital because he broke his arm and Louie went into hospital to have is tonsils out. We have really enjoyed playing in the hospital role play area, playing in role as doctors, nurses and patients.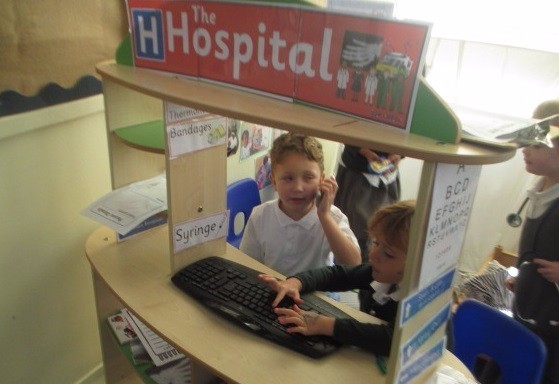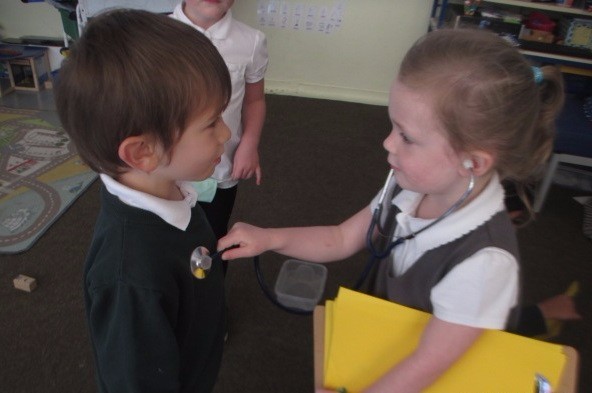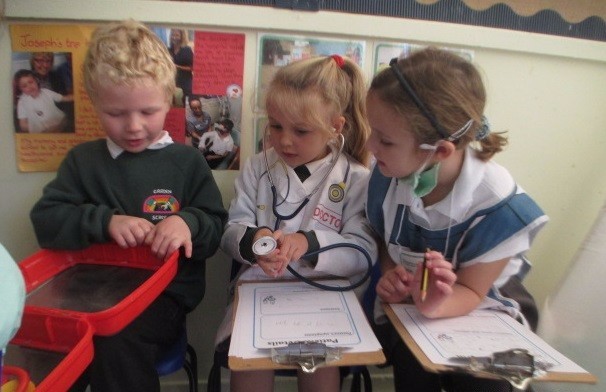 We also had a very special visit from Nurse Rog (Sammy's Daddy) who told us all about being a nurse. We spoke about our hearts and he helped us to find our pulse. We used a stethoscope, practiced bandaging and tried on some real surgeon's scrubs! Nurse Rog spoke to us about keeping healthy and we all agreed that we would eat at least 2 pieces of fruit per day. One at school and one at home!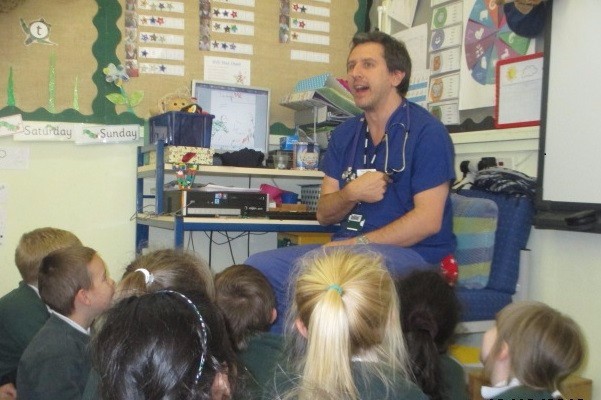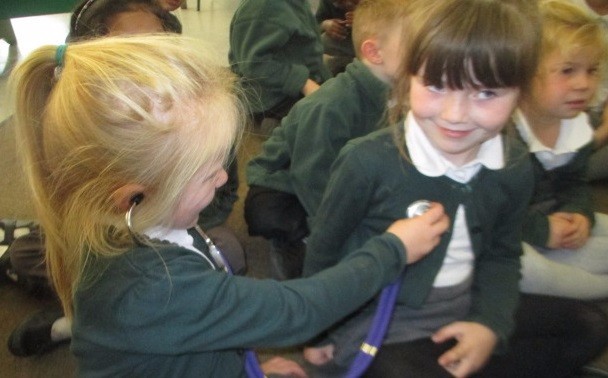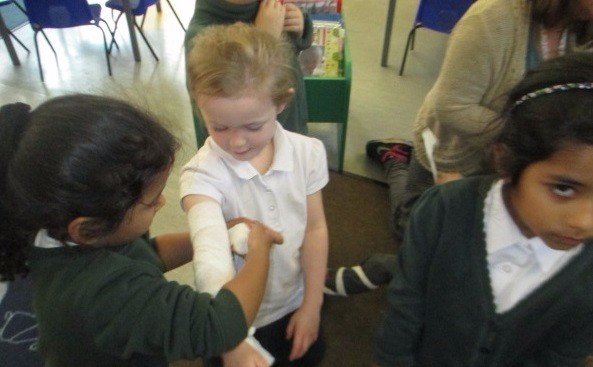 Autumn Term 1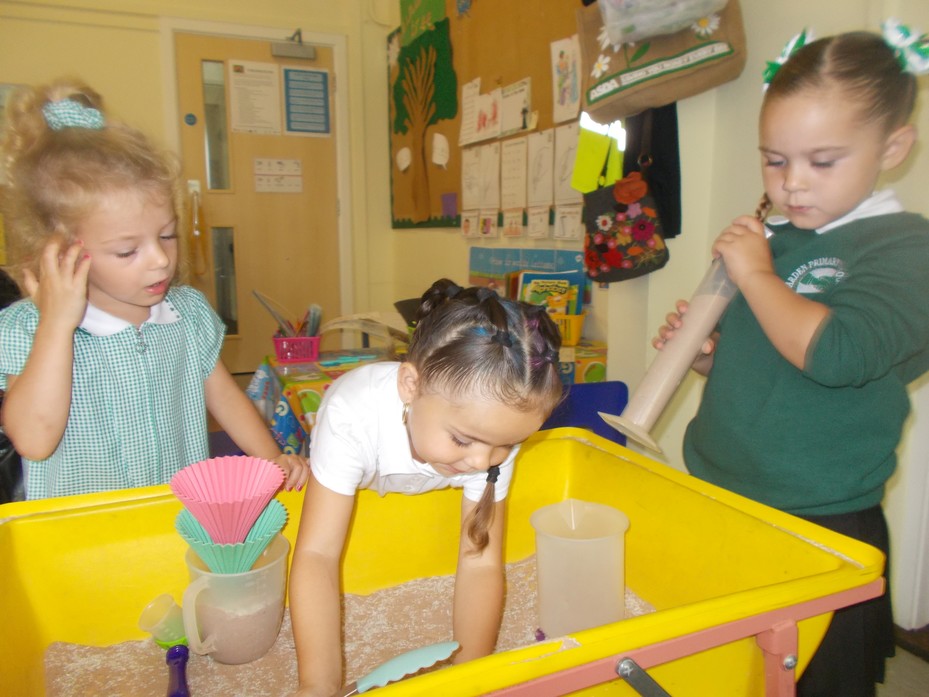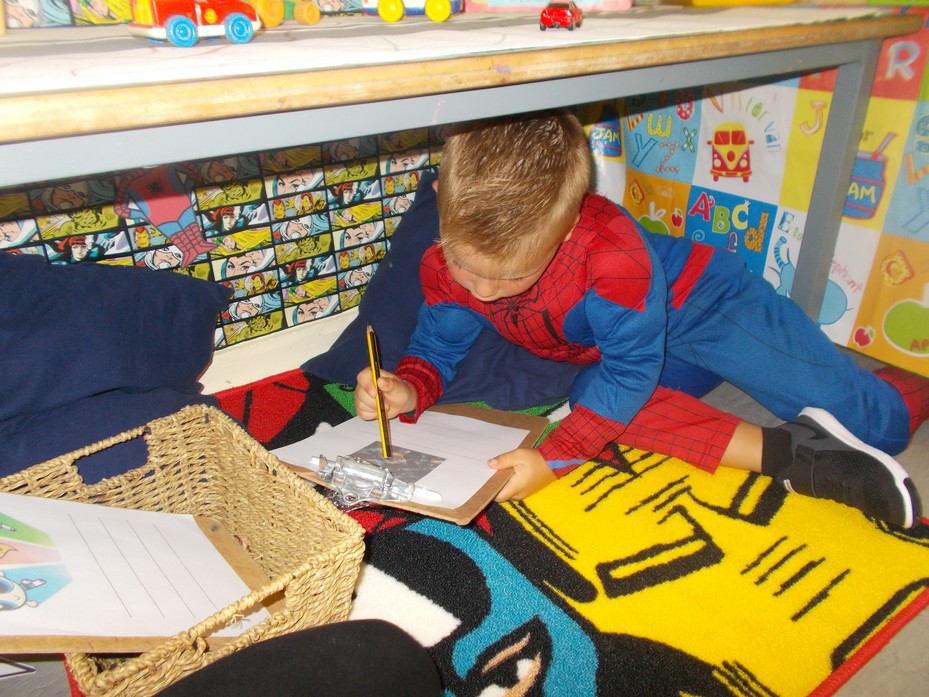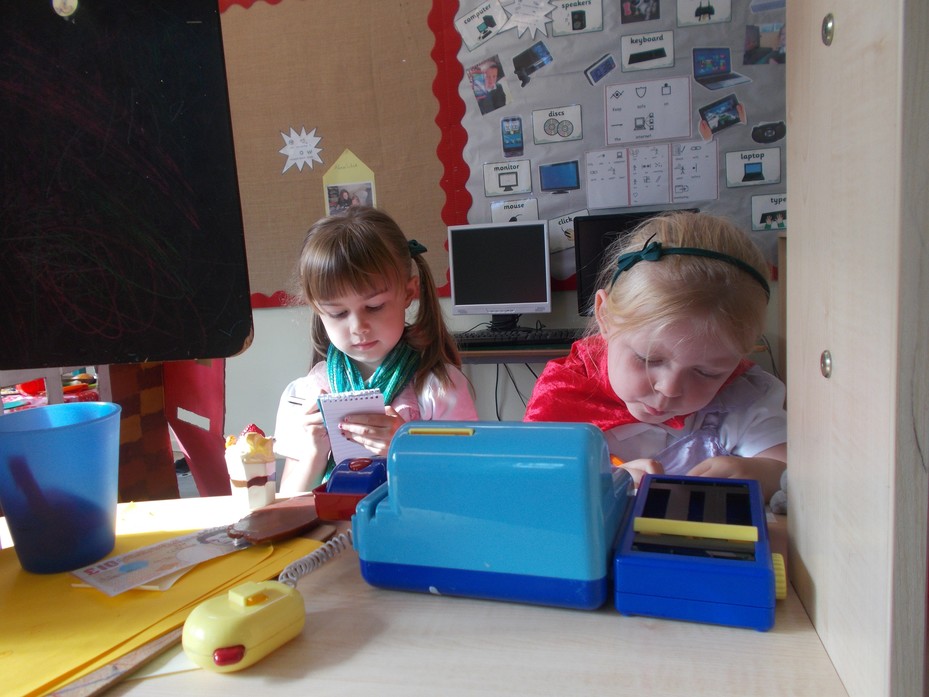 Wow, what a fabulous start to the year. The children have taken to Reception Class like ducks to water. It has amazed us how brilliantly they have come in and played. They have started exploring the classroom and the resources with great enthusiasm. We have spent time getting to know our new friends and we have been spending time getting to know the children and their interests. Please let us know any deep and enduring interests that your child has. This will help us to tailor our planning to meet the individual needs of your child. Maybe your child could bring an item of interest to show or return a 'wow card'?
If you would like any further information about this or anything else to do with Reception Class, please feel free to speak to us at the end of the school day. Thanks!
2015-2016
3D Shapes
Leading on from the work we covered about building models, we looked at 3D shapes, their names and some of their properties. We learnt about spheres, cubes, cuboids, cylinders and pyramids.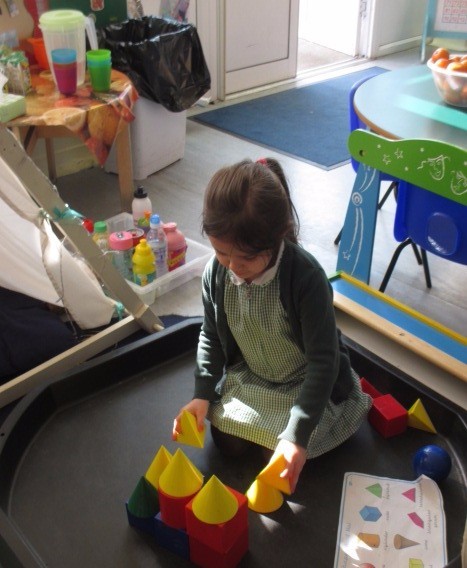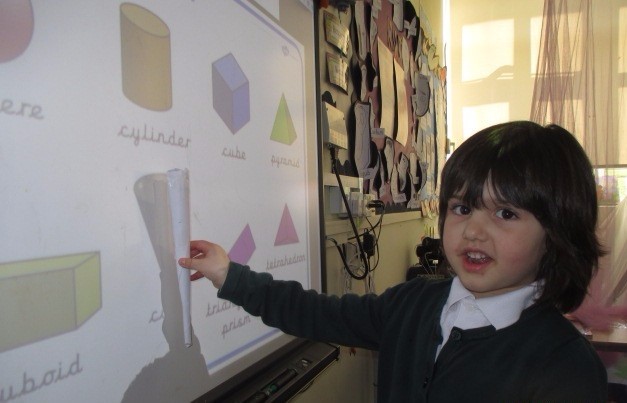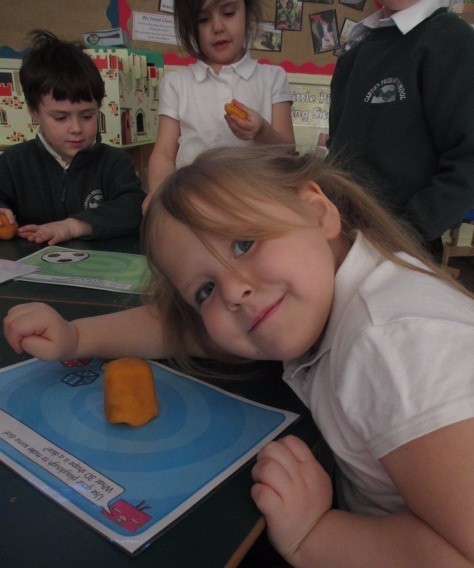 The Three Little Pigs
In support of our work on the Three Little Pigs, we designed houses and then made them in our DT area. We also wrote a list of the materials we needed so that our friends could build the houses too.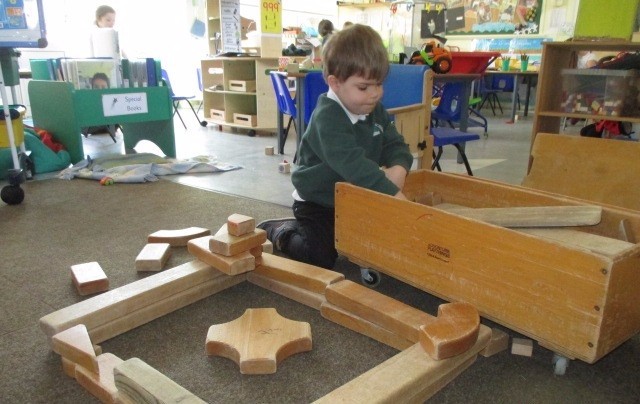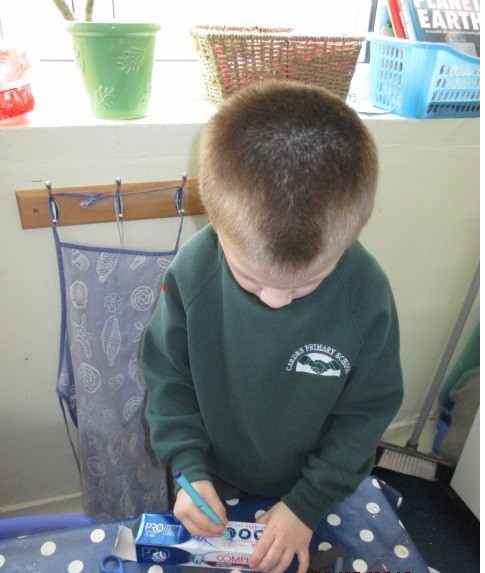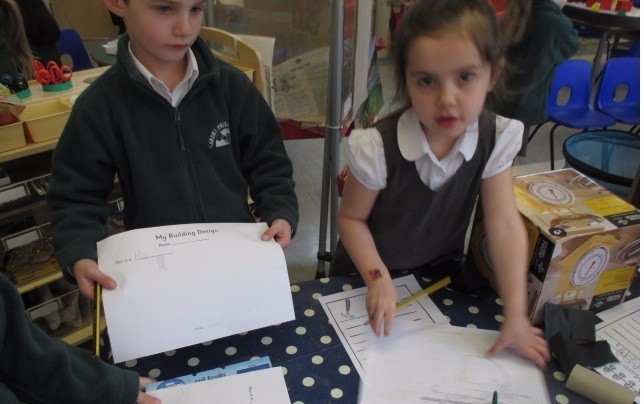 Using the Computer Suite
To support our learning with stories, we used the programme 2 Paint to design our own book covers. We later added titles to the covers using text from the computer.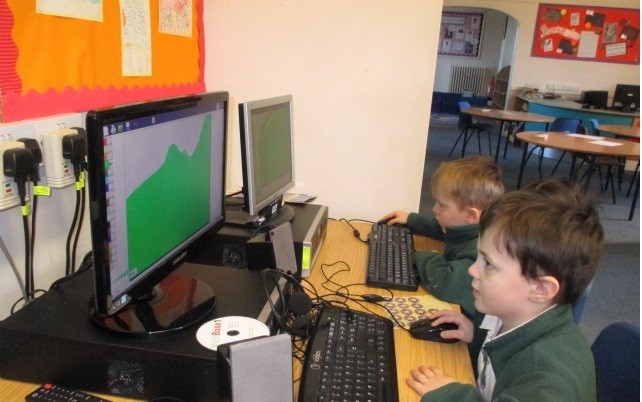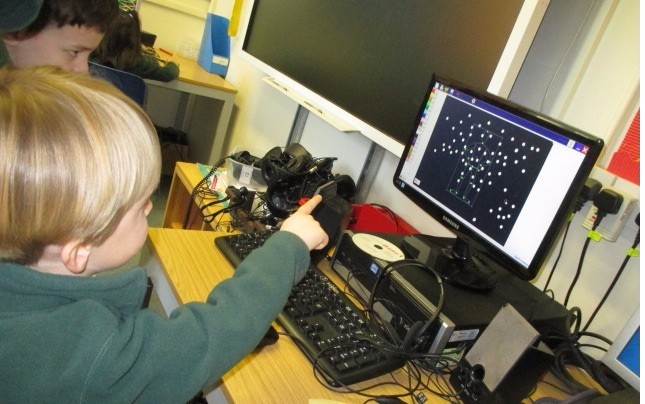 Tell Us a Story
Our centre for learning this half term has been about stories and story telling. We started off our learning with a mystery to solve and role played police officers. We made lost and wanted posters, set up traps and used the clues we found to help us.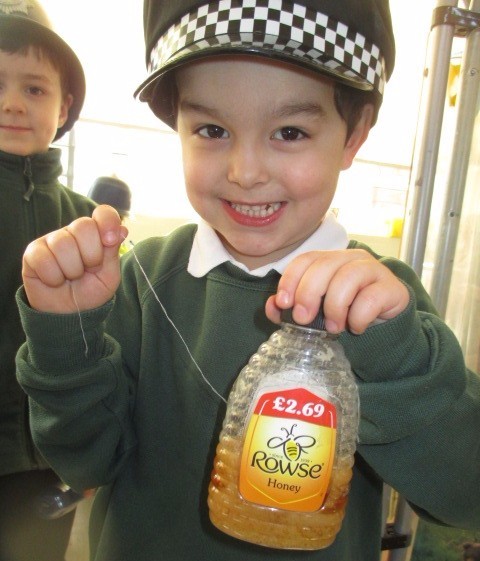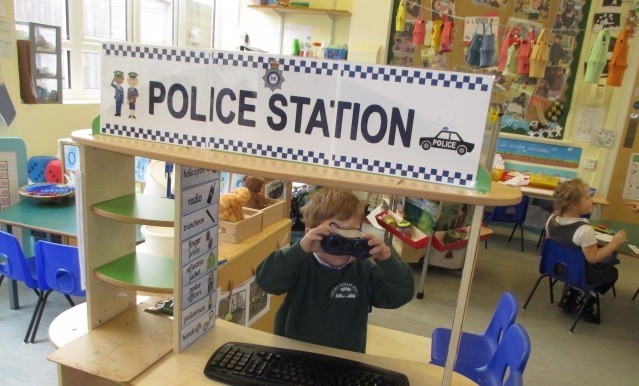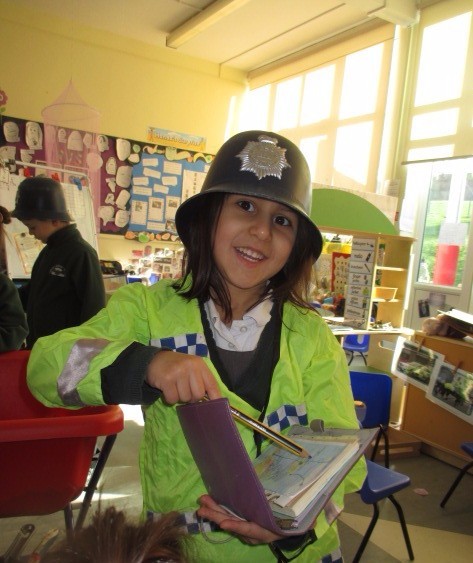 Bonfire Night
Reception children have been really interested in Bonfire Night and Fireworks recently. We conducted an experiment about colour where we placed drops of food dye into milk and then added washing up liquid. The colours swirled a little bit but not much. The following day we conducted the experiment again with whole milk instead of semi skimmed. This time, the colours moved and swirled quickly and all on their own. It was great to watch as the milk looked just like fireworks.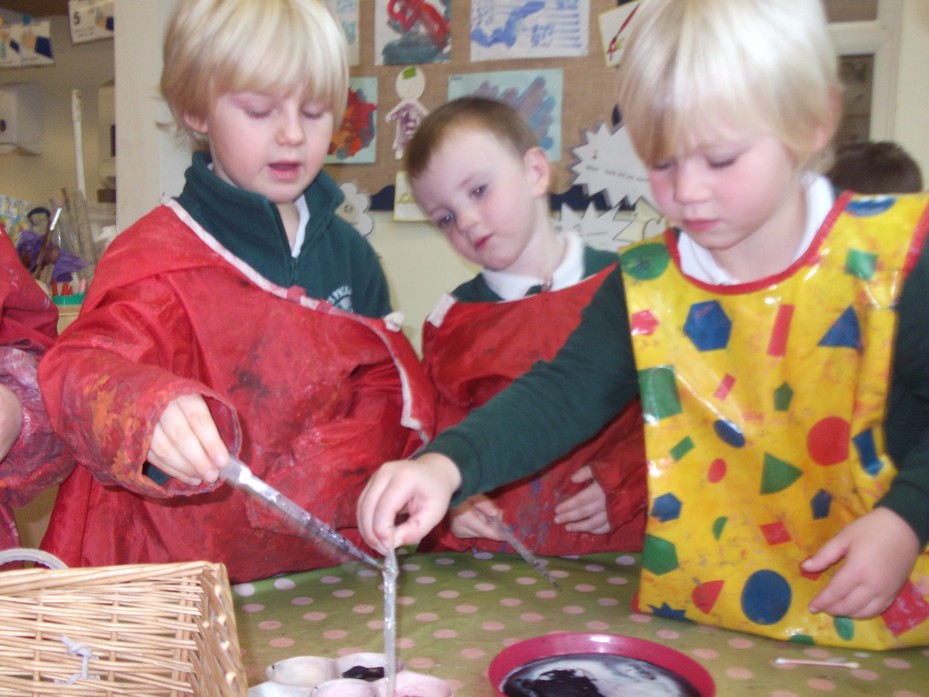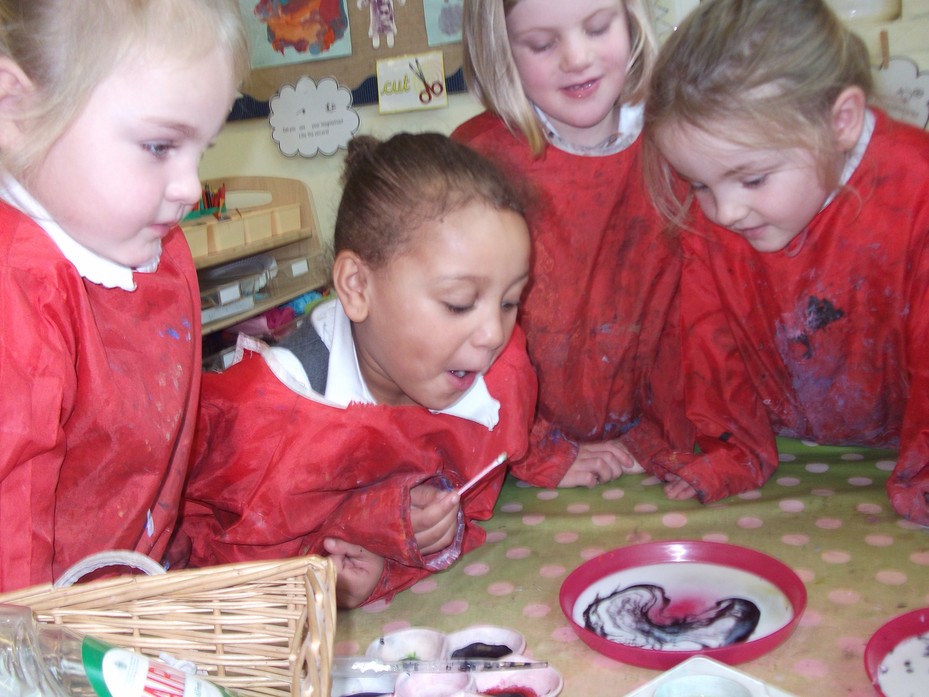 Ourselves
As part of our learning about Ourselves, we have been looking at the book 'Owl Babies' by Martin Waddell. We thought about the characters in the story (Sarah, Percy and Bill) and how it must feel to not know where your mummy is. To help us remember the different parts of the story, we thought of actions and then retold the story using props. As well as reading the story, we also watched an animation and listened to the story CD.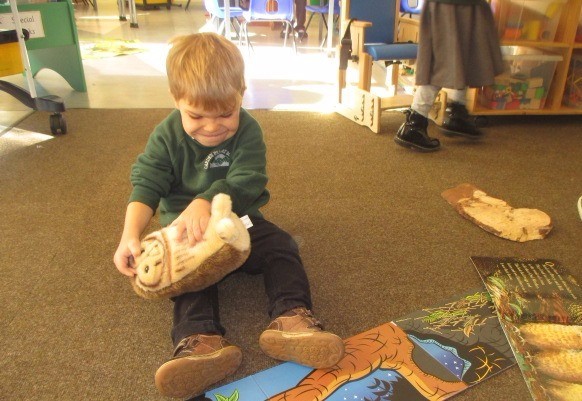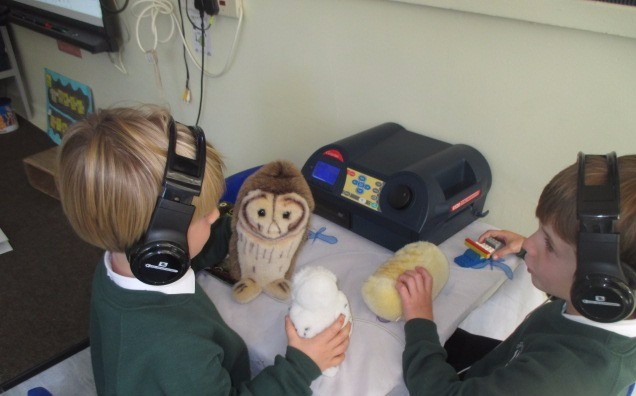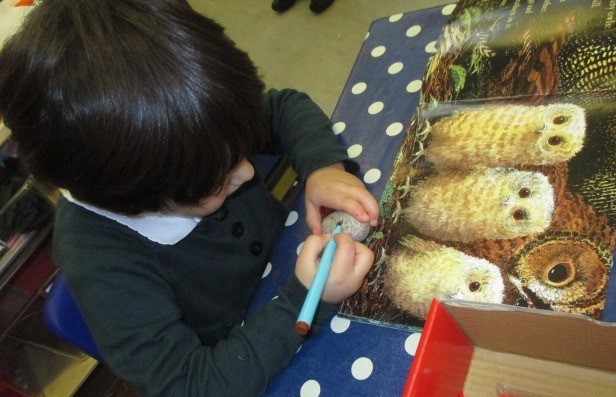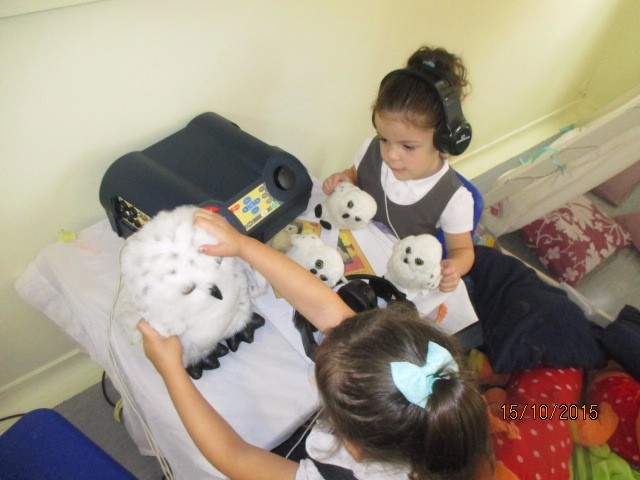 The Reception Classes are warm and friendly place where children are motivated to learn in exciting, busy and purposeful environments. The classrooms is set up with many 'areas of provision' which the children can access during independent learning time. These areas are as follows: sand, water, painting, clay and playdough, DT, writing, role play, computers, listening centre, music table, library, construction and maths. We also have a well used and exciting outside area which we share with the school's nursery.