Sporting Fixtures and Results
Carden pupils continue to be active both during and after school. This term they have taken part in many city wide competitions showing the other schools in the county just how talented they really are. Take a look at some of the photos below that capture the pupils achievements.
Inter-School Indoor Athletics
Carden's talented athletics team competed in 1 of 4 rounds of the Brighton and Hove area indoor athletics competitions. The competition was made up of both Track and Field events which include events such as lap relay races, obstacle course, chest push and even a standing triple jump. The competition opened up with an exciting start with the Obstacle race the first race to compete in. Both the Boys and girls team took an impressive 2 place in both races. There was a great atmosphere as the team cheered each other along. Carden was finishing strong in all of the races but had an especially impressive show in both the boys and the girls 6 lap Paarlauf race both taking first place and the boys winning by almost a whole lap. As always what was most impressive about Team Carden was their teamwork, determination and positive attitude throughout the competition. It was them time for the presentation and the all-important winner to be announced. Team Carden had a nervous wait as other teams were called finally Carden was announce in third position taking the metaphorical bronze medal! Well done to Carden's fantastic Athletics Team!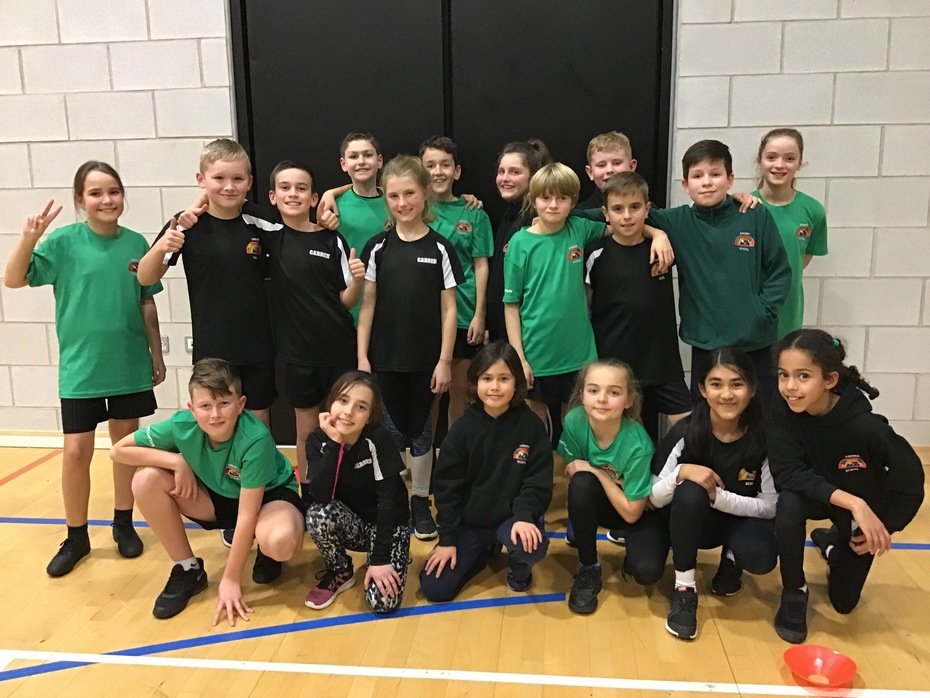 Inter-School Cross-Country
Carden had an excellent afternoon at the inter-school's cross county. It was fantastic to see so many of Carden's athletes taking part in what is a gruelling and cold event! Take a look at the photos below that capture the pupils in action.
Inter-School Gymnastics
Carden's gymnasts flexed their way through floor routines and leapt over vaults demonstrating excellent body awareness and tension. It was a tough competition aimed at novice performers. So many schools entered the competition could not be held on one day and had tot take place across 3 different afternoons. Carden finished in a fantastic 6th pace overall out of 15 schools. Take a look at the photos below of pupils below showing excellent extension and body control.
Year 5 & 6 Football Team
The year 5 and 6 boys Football team has gone from strength to strength this term. They have played exceptionally well in the boys 7-a-side league adapting to different pitches sizes as when we had to play away. We are still awaiting the final finish position in the league but are hopefully that we have finished in the top 3 teams.