Physical Education Curriculum
Every class from Year 1 to Year 6 receives two PE lessons per week, usually comprising of one session which focuses on fundamental skill development and Fitness whilst the other is games based. This enables students to develop their physical literacy which is an essential component of being active.
What is Physical Literacy?
Physical Literacy can be described as the motivation, confidence, physical competence, knowledge and understanding that provides children with the movement foundation for lifelong participation in physical activity. Enabling pupils to be physically literate supports their development as competent, confident and healthy movers.
Being physical literate is underpinned by health and both health and physical literacy is needed to live an adventurous life. This is a concept that is integrated as part of Physical Education lessons to help pupils understand why it is important to take part in PE lessons.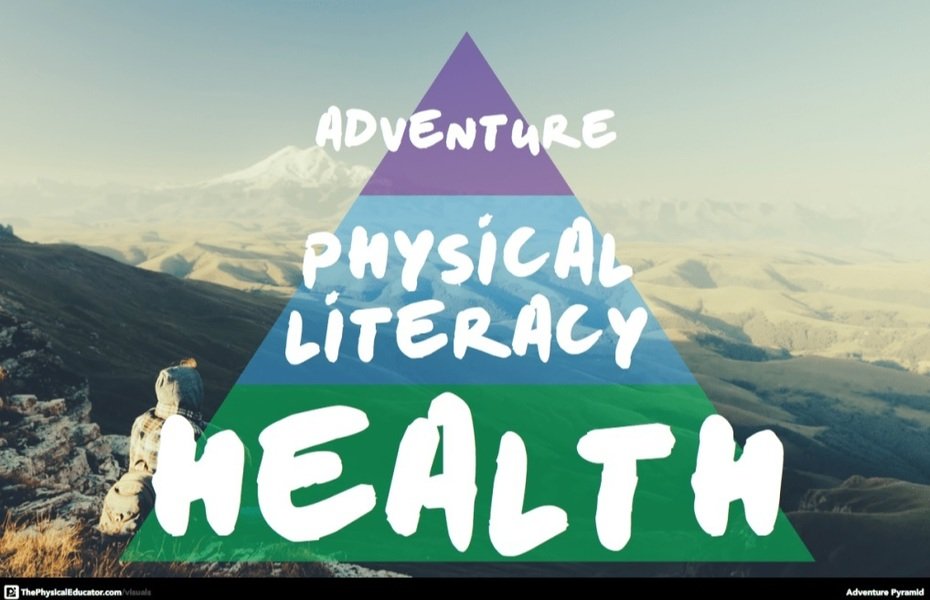 Physical Education Curriculum
The new National PE Curriculum (in England) came into force in September 2014. To view a copy of the current Primary School National Curriculum PE programmes of study, please click here
Within our PE lessons we aim to:
Follow a sequential, developmental curriculum that progressively builds on past experiences and incorporates new experiences when children are ready. Lessons are selected with connections to past and future lessons, they aim to keep pupils busy and active and able to develop both their skills as well as the core sports values.

We aim to make sure all our classes as much fun as possible so that children enjoy and look forward to PE, both at primary and when they start at secondary school. This also helps to set the foundations for a positive lifelong passion for being active and healthy.

Carden Physical Education Curriculum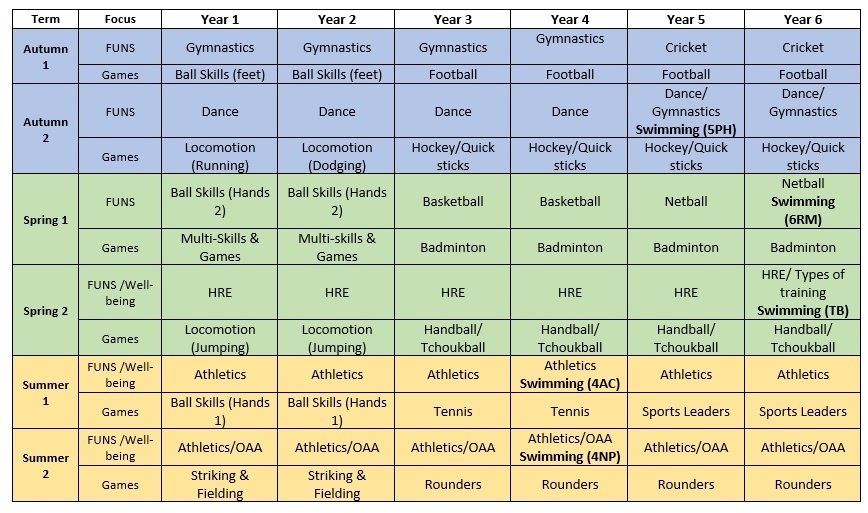 The above is subject to some change. Occasionally we have the opportunity to access expert coaching and may need to reconfigure sessions to enable coaching to take place.
Swimming also plays an important role in our physical education curriculum. Years 4-6 all receive a half term block of swimming lessons at a local pool with the aim to ensure that all pupils can swim 25 metres unaided by the time that they leave in year 6. Swimming lessons are on a carousel and throughout the school year.
Physical Education Timetable
Please see the information below for details of when your child has PE. It is essential that they are prepared for every lesson and have the correct kit and a water bottle so that they are ready to get active.
Year 1 - Wednesday & Friday

Year 2 - Monday & Thursday

Year 3 - Monday & Friday

Year 4 - Wednesday & Thursday

Year 5 - Tuesday & Thursday

Year 6 - Tuesday & Friday
Occasionally there may be a change to the above or we may have a special active event. It is therefore helpful to keep a PE kit in school every day in case there are changes to the timetable.