Physical Education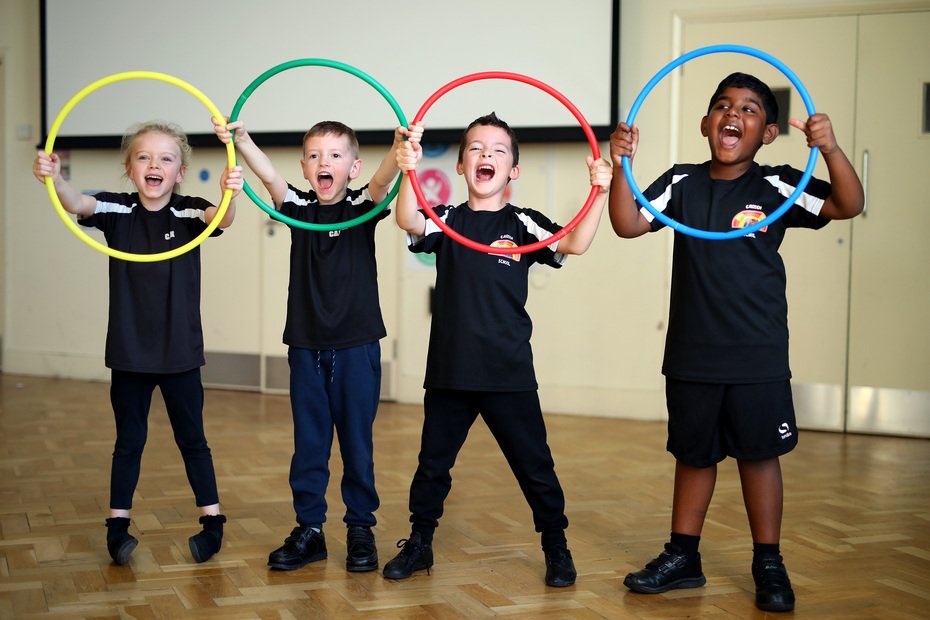 It is our aim at Carden Nursery and Primary School to provide the opportunity for our pupils to safely experience a range of sporting activities for fun and enjoyment. Through carefully planned PE and sports activities, we aim to ensure that all pupils are happy and enjoy Physical Education. We aim to encourage the love of sports throughout our PE program and help the pupils develop a passion for chosen sports whilst encouraging them to develop this further outside of school. We strive to provide high quality PE and sports teaching in both curriculum and after school clubs. We aim to ensure that within their own level of ability all learners can achieve and experience success, thereby enabling them to reach their full potential. We value the benefits of PE and sport to help build children's self-confidence, self-esteem and self-worth, which is character building and essential for pupil development. We aim to provide opportunities for all children to experience competition at a variety of levels including individually, inter-school and as part of a team through healthy competitive games held with other local schools.
PE Kit
Please make sure your child has a PE kit in school every day. This should be named and should include:
Carden black t-shirt (purchased at the school office)

Black shorts/tracksuit trousers/leggings

Jumper (optional Carden Hoodie purchased at the school office)

Water bottle

Plimsolls or trainers
PE Curriculum Timetable
Reception - Thursday & Friday
Year 1 - Monday & Wednesday

Year 2 - Tuesday & Thursday

Year 3 - Monday & Thursday

Year 4 - Wednesday & Thursday

Year 5 - Wednesday & Friday

Year 6 - Wednesday & Friday
Occasionally there may be a change to the above or we may have a special active event. It is therefore helpful to keep a PE kit in school every day in case there are changes to the timetable.
Autumn Term Sports Clubs
| | | | |
| --- | --- | --- | --- |
| Day | Club | Year/Key Stage | Time |
| Monday | Dance (with Miss Carla) (£) | Years 1, 2 & 3 | After School - 3.30-4.30 |
| Monday | Badminton | Years 4, 5 & 6 | After School - 3.30-4.30 |
| Tuesday | Football | Years 1, 2 & 3 | Before school - 8.00-8.45 |
| Tuesday | Albion in the Community Boys & Girls Football | Years 3,4,5,6 | After School - 3.30-4.30 |
| Wednesday | Netball | Year 4, 5 & 6 | Before School 8.00-8.45 |
| Wednesday | Rugby Tots (£) | Year 1, 2 & 3 | After School - 3.30-4.30 |
| Thursday | Basketball | Year 1, 2, 3, 4 5 & 6 | Before school - 8.00-8.45 |
| Thursday | Tag Rugby | Year 3,4,5,6 | After School - 3.30-4.30 |
| Thursday | Karate (with Remzie) (£) | Year 1, 2, 3, 4, 5 & 6 | After School - 3.30-4.30 |